How is it the end of summer? Time is definitely moving faster now that I have a little one. I go back to work on Tuesday with mixed emotions!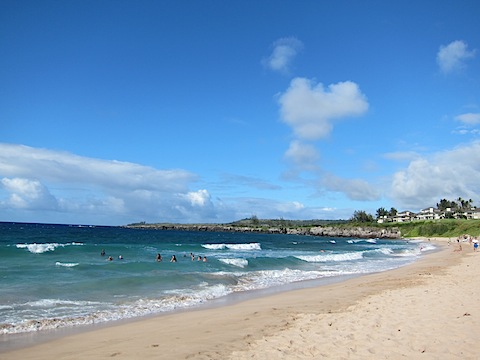 We traveled for Maui for our big vacation this year. Matt is at the end of a year-long internal project (so sad that he'll be traveling again:() and was able to take a lot of time off, so we decided to stay 12 nights and split our time between the north and south. We rented a condo in Kapalua and LOVED it! We booked through Aloha Vacation Villas and I would highly recommend any of the Kapalua bay/ridge/golf villas. Kapalua is a bit more rainy and secluded, and we enjoyed the peace and quiet at the beginning of the trip.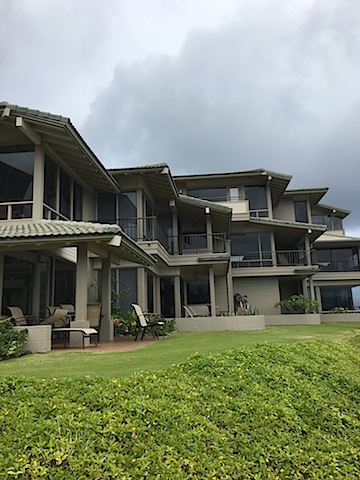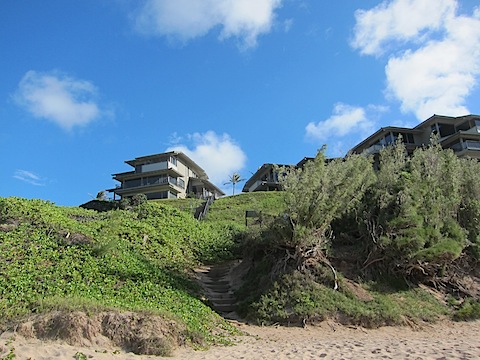 As I'm sure some of you saw on Instagram, Emerson came down with hand, foot, and mouth disease (a virus) a couple of days before we left. While she got better quickly, and our doctor told us there was no need to cancel or delay the trip, Matt and I both got sick as soon as we arrived in Kapalua. We had fever/chills, and then I got horrible blisters in my throat, feet, and hands. Matt had stomach problems too, and given Emerson's 4AM wake ups, the first couple of days were difficult.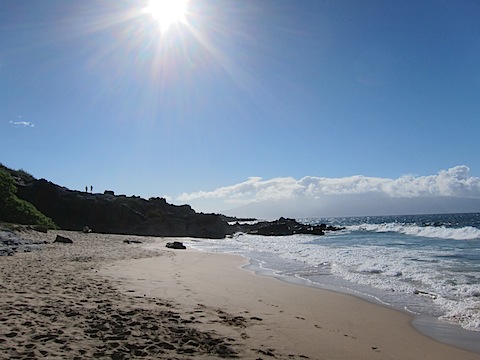 I was a roller coaster of emotions. On the one hand, I was frustrated that we were so sick and wished my doctor hadn't made it seem like no big deal; on the other hand, I felt lucky that we were sick in the most beautiful place imaginable with nothing important on our to-do list.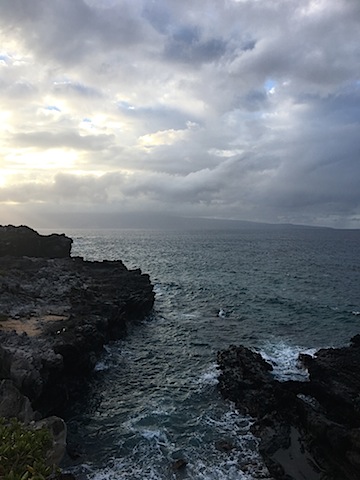 Anyway, I'm soooo glad we rented the condo, because we spent all of our time there. We definitely didn't want to contaminate other vacationers, so we hunkered down, made meals in our kitchen, watched tv, took a few walks, let Emerson entertain us, and enjoyed our patio. I saw a sea turtle, a giant slug, and a rainbow!
By the 5th day, we were on the mend, so we ventured down to Lahaina. I wasn't expecting such a cute town! I was bummed we had missed out on so many great restaurants, but we did get to try Mala Ocean Tavern for lunch and it was fabulous. We enjoyed walking around, and checked out the Maui Sugar Shop, an amazing gluten free bakery!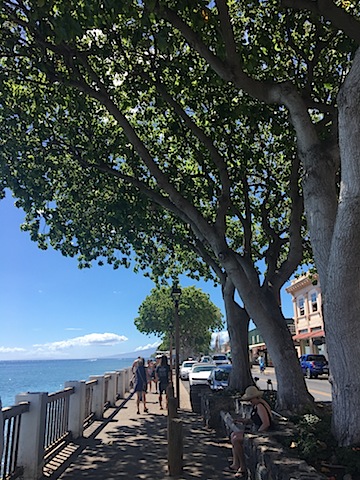 Whoopie!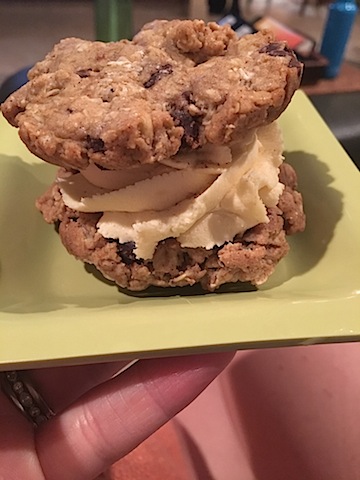 We also walked along the path on Kaanapali beach.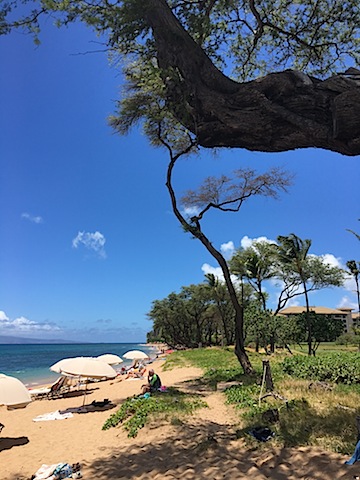 On our last day, we snorkeled in Kapalua Bay, and I swam with a sea turtle – definitely a highlight of the trip for me!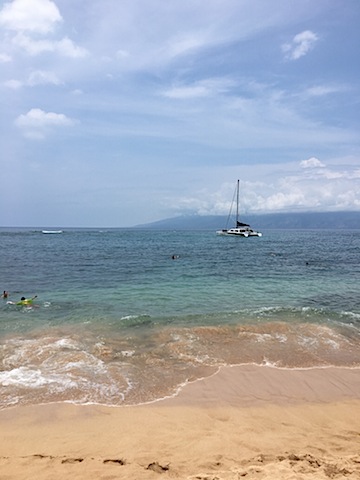 We also had dinner at the famous Merriman's, and it lived up to the hype. You could pick two small portions to create an entree duo. I had lamb, and a local fish with lobster tail. It was probably the best meal of the trip.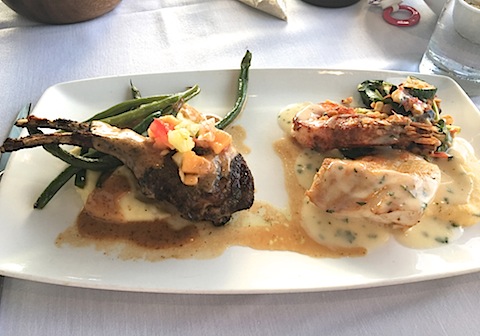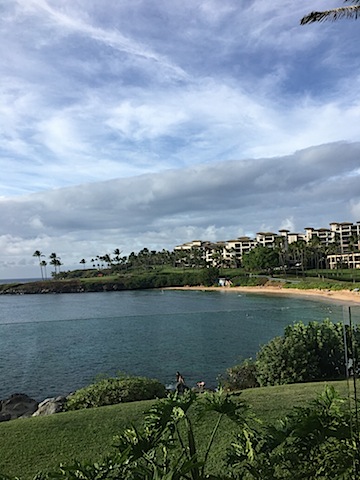 I think Emerson was just really excited to have our attention all day. She learned to pull up on an ottoman that was in our condo, and had a blast practicing all week.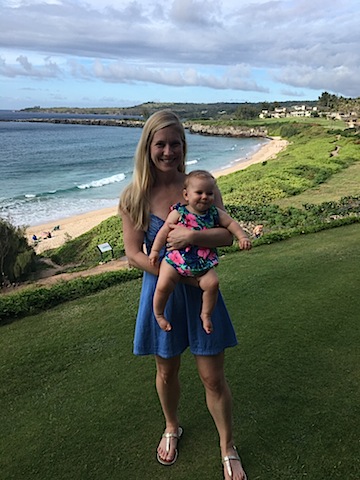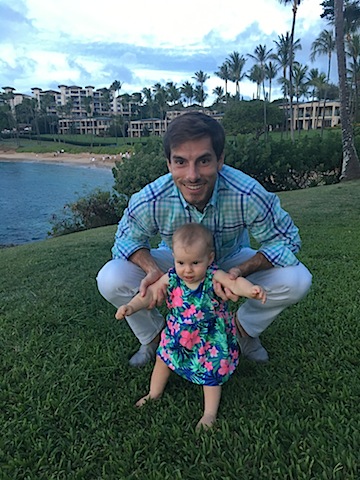 We stopped in Lahaina for acai bowls and more Sugar Shop treats and made our way down to Wailea for Part II.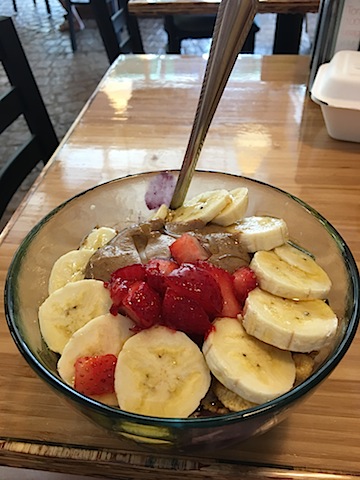 Stay tuned.