Hello, hello. I'm sorry it's been a while. There's a lot going on, which I'll tell you about soon.
As I'm sure many of you saw on social media, my sister's wedding was last weekend! We had a fabulous time, and I'm thankful our travel went smoothly! We arrived in Charlottesville on Friday, and had a lovely cocktail party with the family that evening. Saturday, we ate a fun lunch on the downtown mall, and by late afternoon, it was time to get ready for the rehearsal + dinner party. I didn't snap a single picture, but Thomas' parents had us all over to their house and we had a delicious spread of crab cakes, satay skewers, bacon-wrapped dates, flatbread, dumplings, and all kinds of cheese and dips.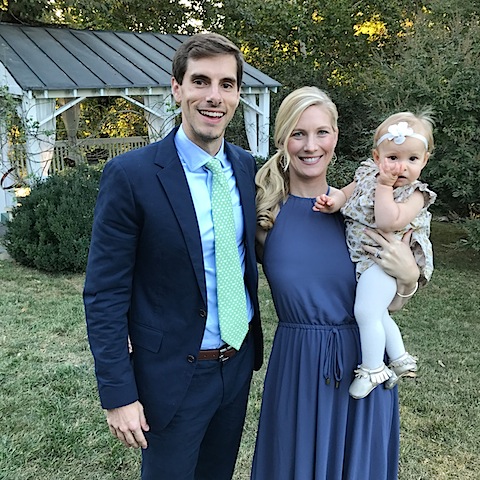 Sunday was the big day! The weather was AMAZING. Clear, bright blue skies and 75 degrees. I didn't even care that I was cold in the morning and evening because it was so refreshing. Kath, Matt, and I took a quick walk on Sunday morning, and then I showered and did my hair. Don't you love the color of my dress? Kath picked the general color family that she wanted her bridesmaid Sarah and I to wear, and I found this Lulu's dress at Nordstrom.com.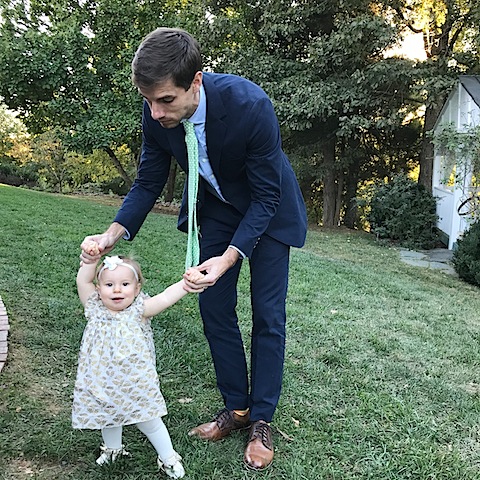 We had a quick lunch at Kath's, and then headed over to the Clifton Inn for make-up and pictures. Kath's friend, Lauren, did my makeup and did a wonderful job.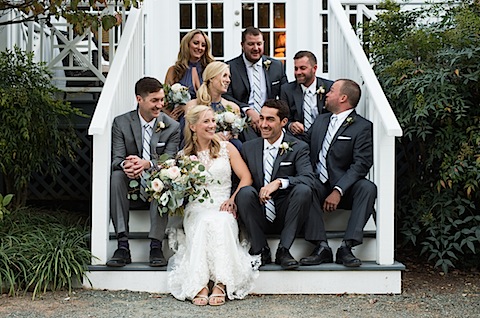 The wedding ceremony was sweet and emotional and took place in a small garden beside the inn. Check out the bride's bouquet!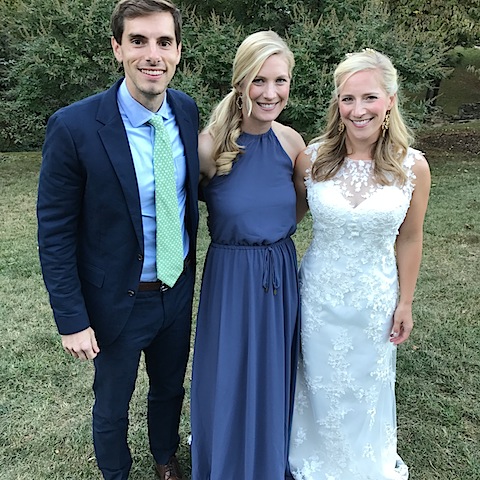 The dress!!!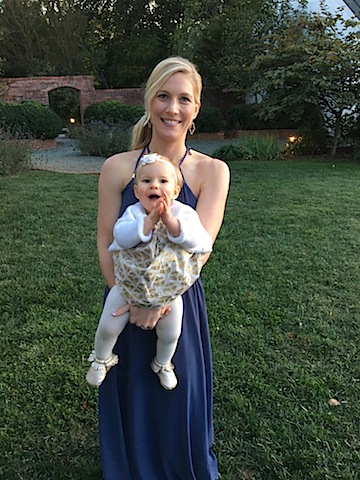 Emerson wore a Tea dress with gold leaves that my sister gave to my at my shower over a year ago! I had to buy tights at the last minute because it was so chilly that night. I couldn't help but smile at Em in the audience because she kept pointing at me from the front row. She also learned to clap at the reception:)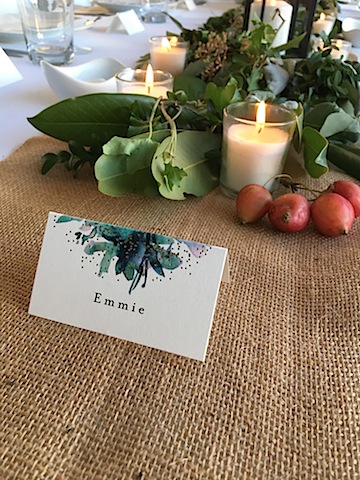 The reception was right on the huge back porch of the inn. All the details perfectly complimented the garden venue and the lanterns, candles, and burlap brought warmth to the crisp evening.
I didn't take a single picture of dinner, but there were roasted vegetables, shrimp and grits, pork with mushroom risotto, and maybe one other thing? The food was sooo fresh, and some of the best wedding food I've tasted. I also loved that it was served family style, which made the dinner feel more intimate.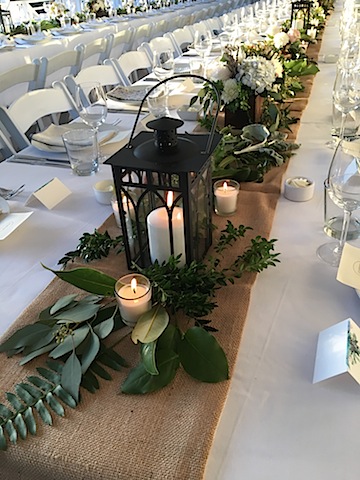 Emerson was a hoot during dinner, and was definitely hyped-up and over-tired when Matt put her to bed.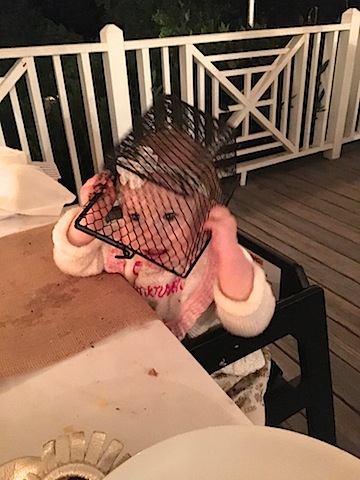 Sadly, I couldn't eat the cake, but the icing was good and it looked nice…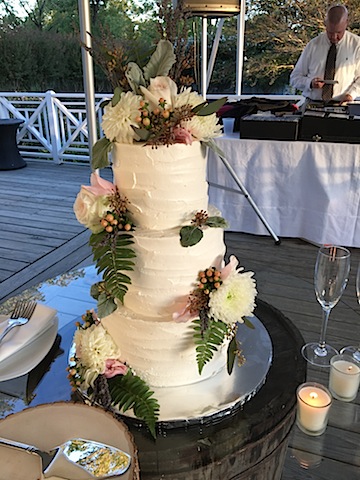 After Matt and I spent some quality time on the dance floor, we lit sparklers and wished the bride and groom happily ever after.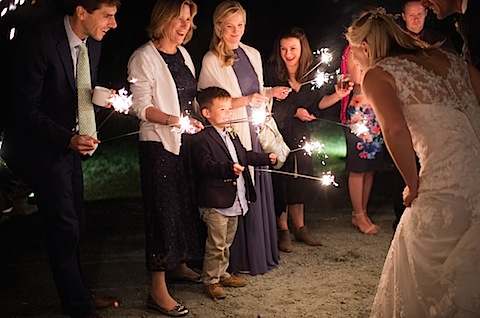 T'was such a special weekend. Congratulations Thomas and Kath!