My baby turned one last week!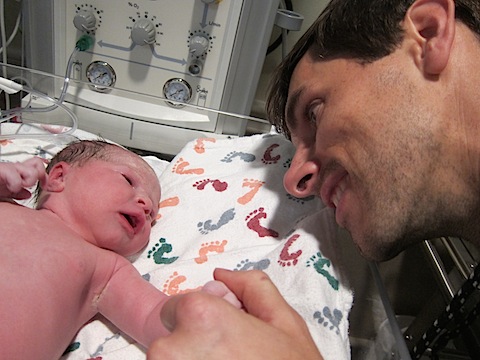 I spent Wednesday reminiscing about my induction and the beginning of labor, and then my mom arrived!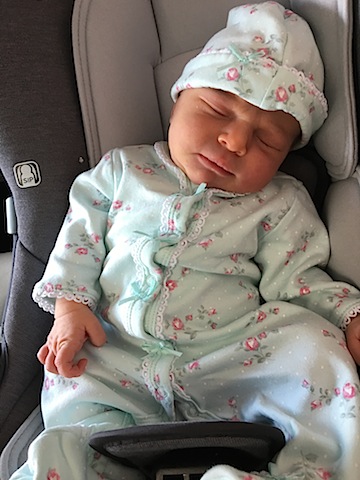 We caught up and I made dinner, and then we rested up for the festivities of the weekend ahead. I had to work on Thursday, but my mom was able to be at home to meet the carpet cleaners and mosquito guy so that my house was ready for the birthday party (and the market…). Work days always fly by, but I tried to stop and think about my labor and, I visited Emerson in the nursery a little longer than usual.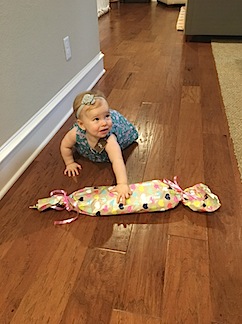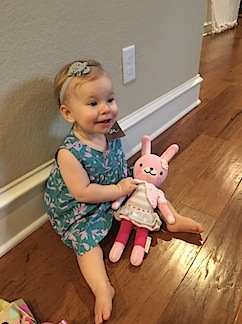 My mom gave Em Chloe from Cuddle and Kind and she didn't want to part with Chloe for the rest of the day.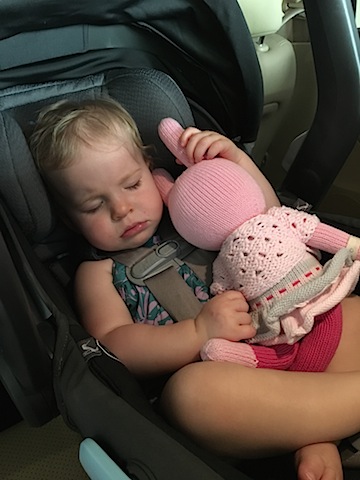 Matt was working, so my mom and I had dinner at Mesero. Of course, the staff got word (from the proud grandma) that it was Emerson's actual birthday – they all sang and brought over a huge piece of tres leeches cake. It ended up being good practice for the cake smash and Emerson took down the cake pretty easily.
Matt arrived home and we gave Emerson a few more gifts, including a giant duck (her first word!) for her bathtub.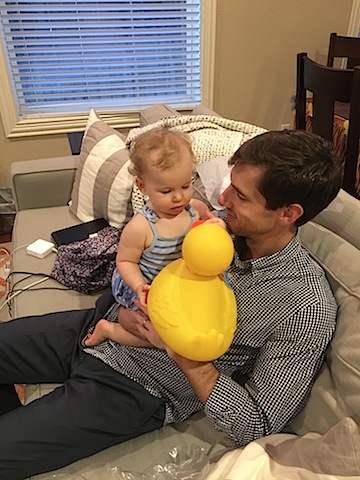 We did a bunch of stuff around the house on Friday, and then my mom offered to babysit so Matt and I could go out. We had a fabulous date night at Victor Tangos complete with cocktails and appetizers. Thanks, mom!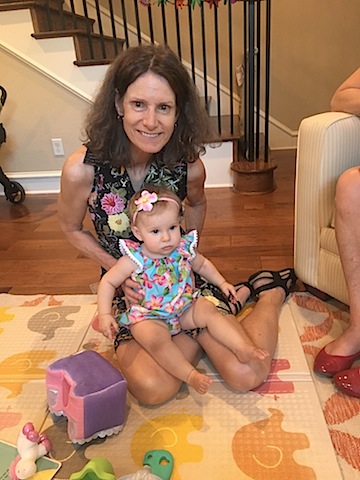 And then Matt's mom arrived on Saturday morning, and we got ready for the party. I wish I had taken pictures of the house – I ordered a few things from Oriental Trading Co. to decorate for the luau: an inflatable cooler for the back yard, a grass skirt for our dinning room table, a floral garland, umbrella straws, and plates + napkins. My mom brought bath tub sea creatures for favors, and we filled a beer tub with water and let them float by the door.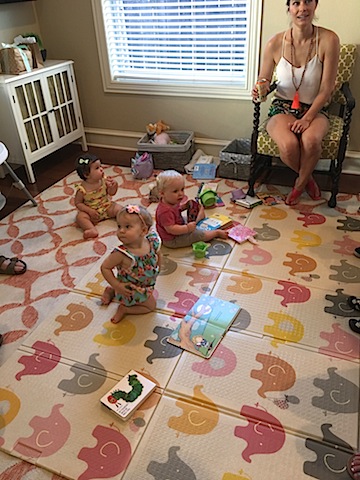 Emerson had a bunch of friends from school and my mom's group. She was so excited to have everyone at her house with her toys, and she played non-stop!
I ordered some deviled eggs, bbq and sides from Whole Foods, but I actually wasn't impressed:( The cake, however, was delightful. Both cakes came from Gigi's cupcakes. I ordered a regular 10" cake, and then a gluten free 4" smash cake. After the initial smashing, I cut away half of the small one for myself.
\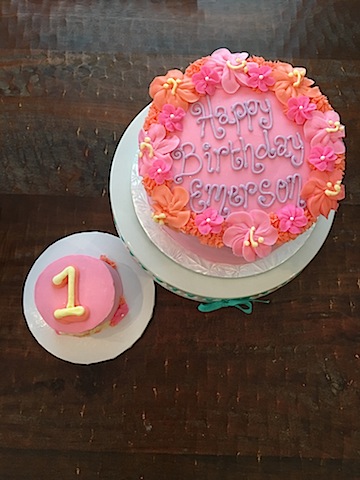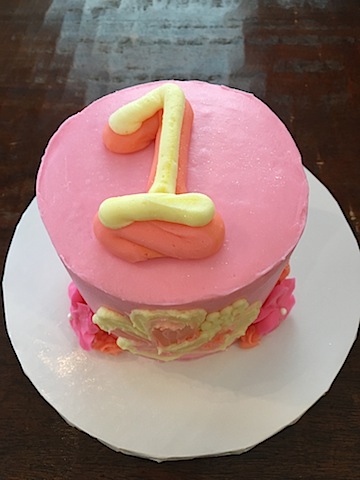 She's my daughter for sure, and LOVED planting her face in this cake.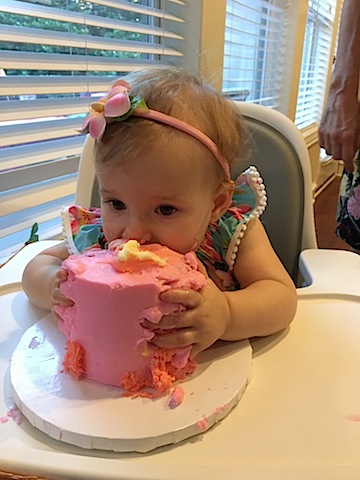 I felt so emotional when we were singing Happy Birthday because I'm just so thankful to have her!!!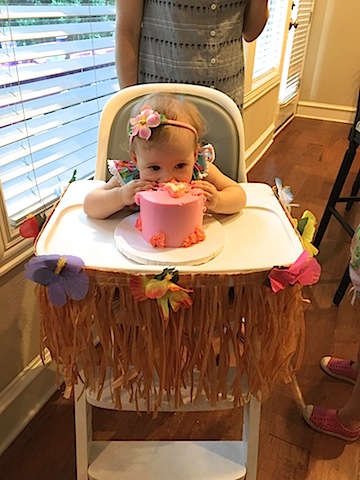 I'm glad we ended up having a party because it gave us a chance to see all of our Dallas friends. As you might have seen on social media, Matt and I are leaving Dallas for NYC in November (more on that when I have some time to type up a post). While I'm excited for this next chapter, this weekend definitely made me sad about the incredible community we will leave behind.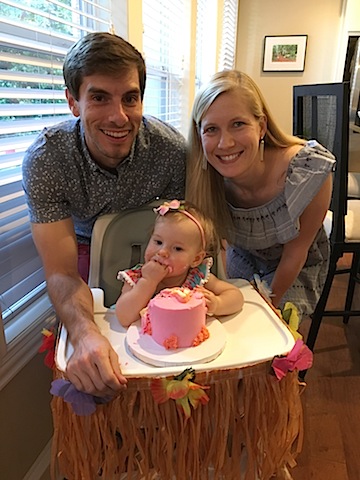 On that note, I've got to get to bed because I have a birthday myself tomorrow!