Hello! I've owed you an update for a while, but life has been crazy. To say I am overwhelmed is an understatement.
My mom and Matt's mom left last Monday, my birthday was Wednesday, Emerson came down with the stomach bug on Thursday, our house hit the market Friday and we had an open house on Saturday, we searched for apartments in NYC Saturday-Monday, Matt finished his last day of work on Wednesday, and Emerson has a fever today. Whew! But we are excited for this adventure, and in the big scheme of things, have nothing to complain about!
Back up to 5 years ago, when Matt entered the world of consulting – he always knew consulting would be a stepping stone for his career, as the travel and lifestyle is sustainable for very few. He started casually looking in Dallas and North Carolina over the spring and summer, but nothing really caught his eye. Then one day in September, his old boss called him up and said:
You should come work for me. I'll create a position just for you.
Well this seems too good to be true, what's the catch?
You have to sell your house and your wife has to quit the job that she loves and you have to move to a shoebox in NYC.
No way.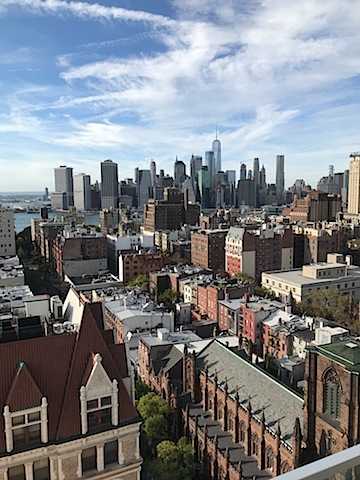 But then Matt learned more about the company and the corporate strategy role he would be taking on, and everyone started to tell us that we're young and we need to do something exciting while we have one child. And then Matt was able to negotiate that we only have to be in New York for 1-2 years before we could potentially live in the southeast. And we visited Charlottesville and breathed that crisp, fall east coast air.
And just like that we decided to leave a city that we have called home for 5 years. I'm sad about my job, our friends, and the weather. Although, I do think having a baby has shifted my priorities a bit, and I was probably ready for a change. But most of all, I'm ready to have a husband during the week.
We found a place to live in the Cobble Hill/Brooklyn Heights area, and I couldn't be more excited to hang out with Emerson and try to figure out what's next.