Hope those of you who celebrate Christmas had a lovely time. We were down in my hometown of Hillsborough, NC visiting family and friends. My parents actually bought a new house for retirement and this was our first time staying there! I'll leave you with a few highlights from our trip.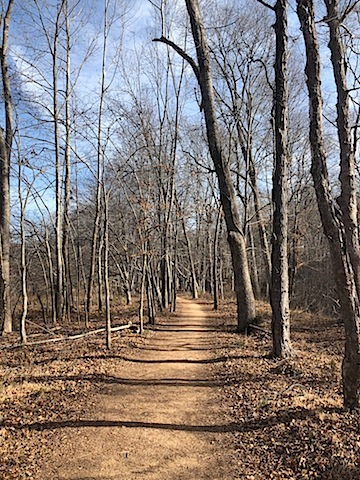 A solo run on the very cool River Walk in Hillsborough. I'm not much of a runner outside of quick jaunts with the BOB, but this trail left me wondering what might be around the next turn.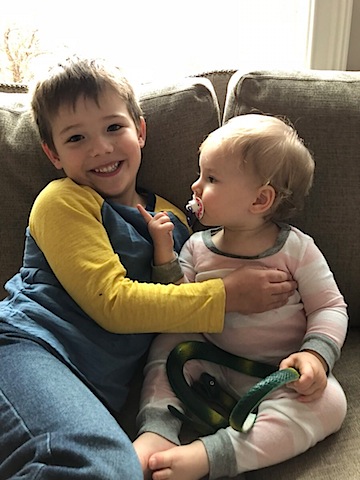 Cousin time: Emerson is mesmerized by Mazen and wants to see what he's up to all day long. Here they are playing snakes, a game that grossed us out because it resulted in fat snakes laying around the house.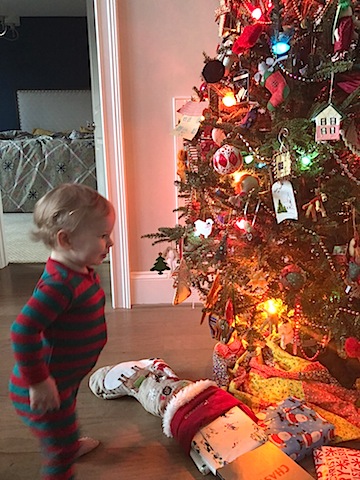 Emerson's first tree! She loved looking at the ornaments and was surprisingly gentle around it (aside from grabbing and breaking The White House, which was appropriate this year).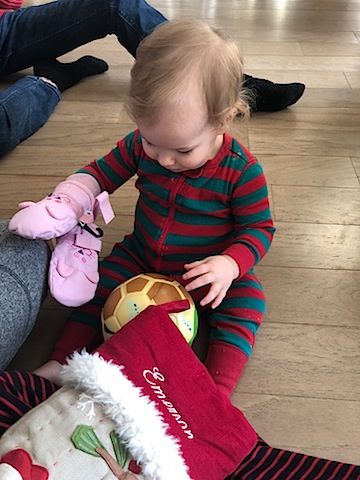 We were minimalists this year because we now live in a small box, so Emerson got just a few gifts in her stocking. She loved opening the gifts and is now obsessed with her turtle soccer ball.
Grandpas – total softies when it comes to Emerson.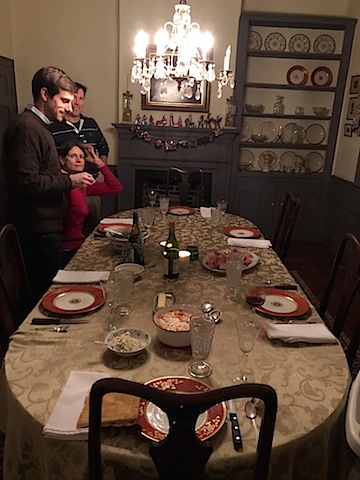 Matt lighting the candles in what was the last Christmas dinner at my parent's old house (it's going on the market next month if anyone wants a charming historic home with no insulation).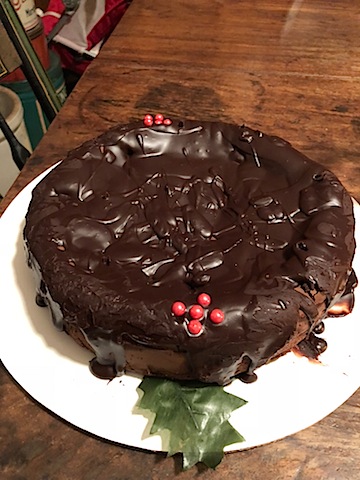 I enjoyed ten too many desserts this Christmas (buckeyes!!), thanks to my mom having a bunch of gluten free sweets for me – a friend made this dark chocolate torte for Christmas dinner.
Merry merry!