It's funny, thinking back to last year, I remember being a bit disappointed I couldn't go out to a fancy restaurant and drink lots of cocktails for NYE.  This year?  I was so excited for a night on the couch with Matt.
I planned the menu and Matt went and got all the groceries on Saturday, so we could relax and enjoy Sunday a bit more. I joined the Y last week, so I checked out a total body conditioning class before showering and getting the pork prepped to go in the crock pot. I made Jenna's Crock Pot Ribs – I don't think I've ever made ribs before, so Matt was pleased.
Once Emerson woke up from her nap, we hopped on the subway to Dumbo for her first ride on the [indoor] carousel. She was very serious and focused on the first go-round, but was all giggles and squeals on her second ride with Matt.  I'd say it was a hit, although the fit she threw when she realized we were leaving might not have been worth it.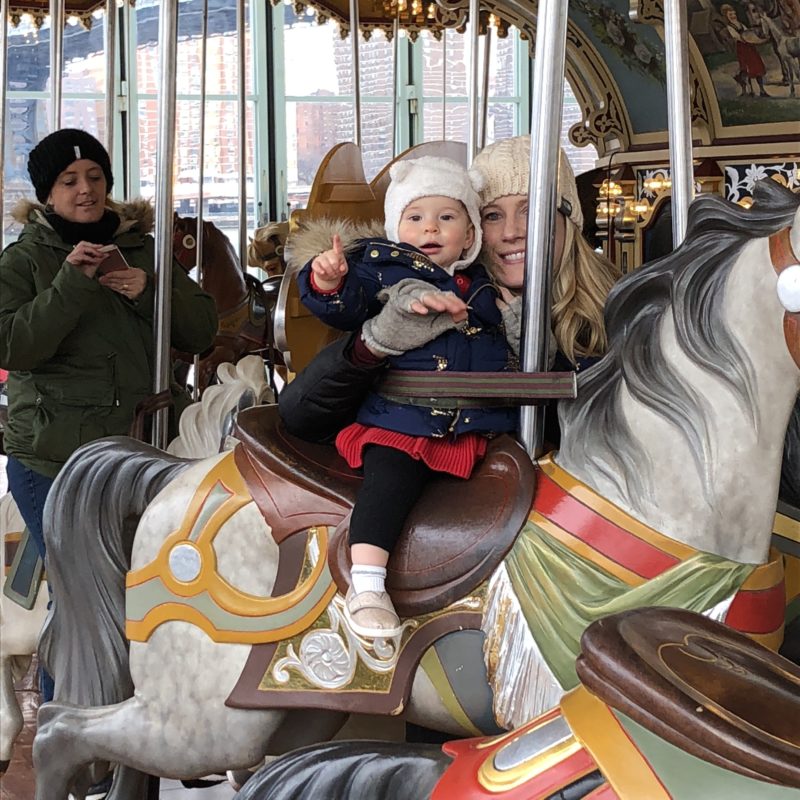 When we got home, I whipped up Jenna's Baked Four Cheese Macaroni and mixed bourbon and lemon cocktails to kick off the evening.  I made the macaroni with chickpea noodles and Emerson inhaled it. Matt assembled a cheese board (I'm seeing a theme here) and tucked baby girl into bed.
We opened a special bottle of Bressia that we had been saving from our trip to Mendoza in 2014 to go with dinner.  I really liked both of the recipes, although I'd probably add a whole bottle of Stubbs to the ribs the next time.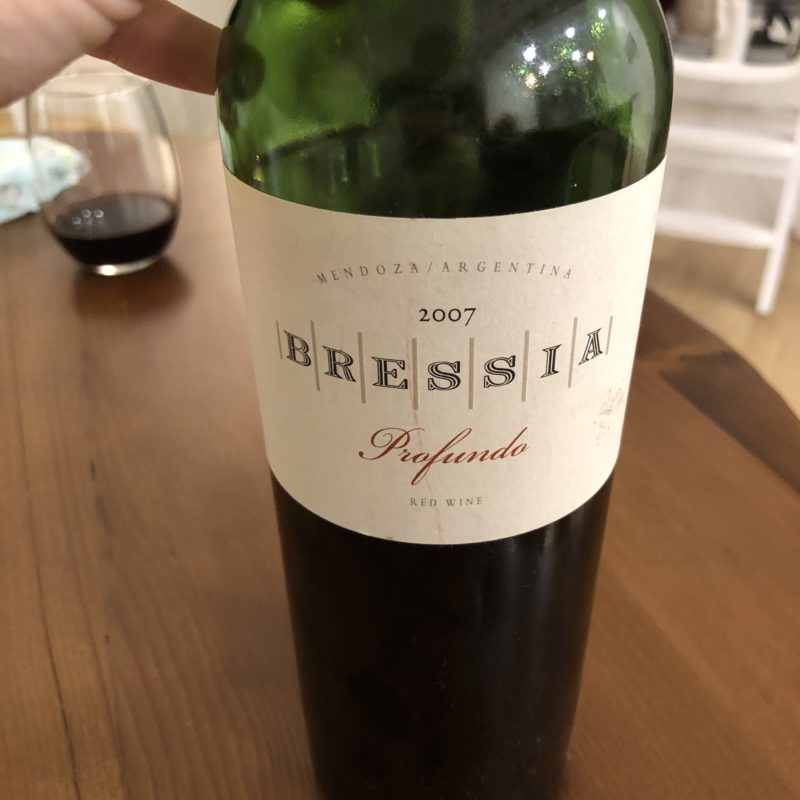 We were in Manhattan on Friday and picked up three scoops of dough from Do NYC  for dessert – I think the flavors were snickerdoodle, sugar cookie, and peanut butter.  Maybe it's because the dough wasn't fresh (was supposed to be ok in the fridge) or because it was gluten free, but I didn't think it was that great (and I'm easy to please). It was still really fun to eat.  We watched and liked The Glass Castle – if you read the book, I think you'll enjoy it despite the poor ratings.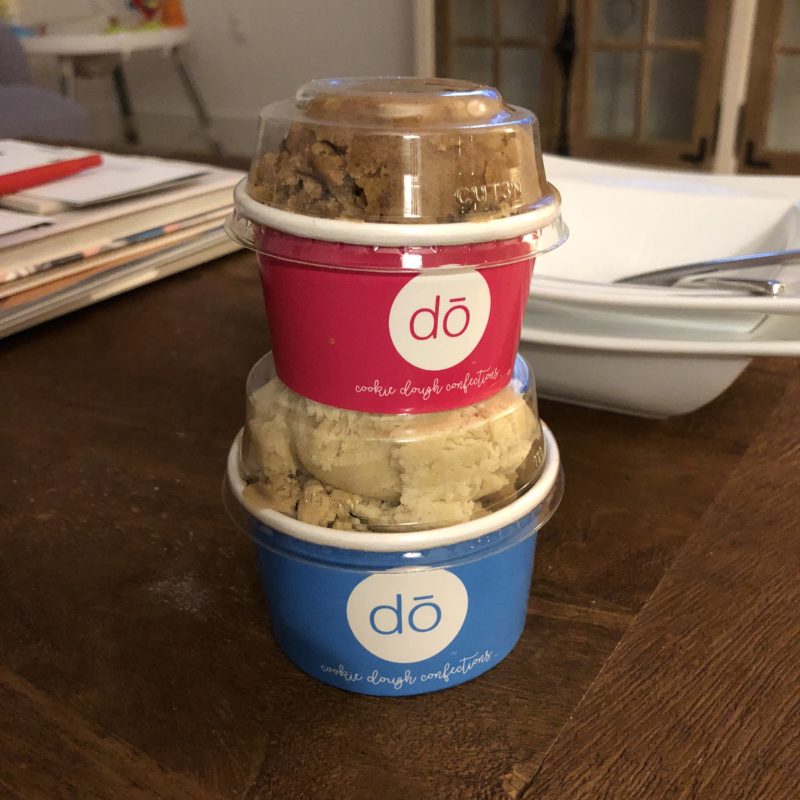 I think I made it to 11? Matt stayed up to donate to charities and watch the fireworks over Prospect Park in the distance.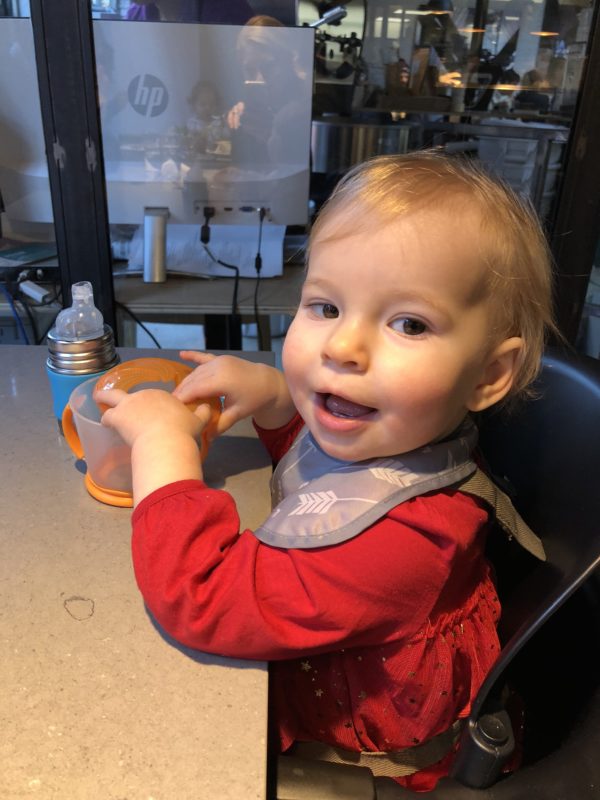 We ended the weekend with a very cold walk to East One for brunch. A tequila bloody seemed like a good way to kick off 2018.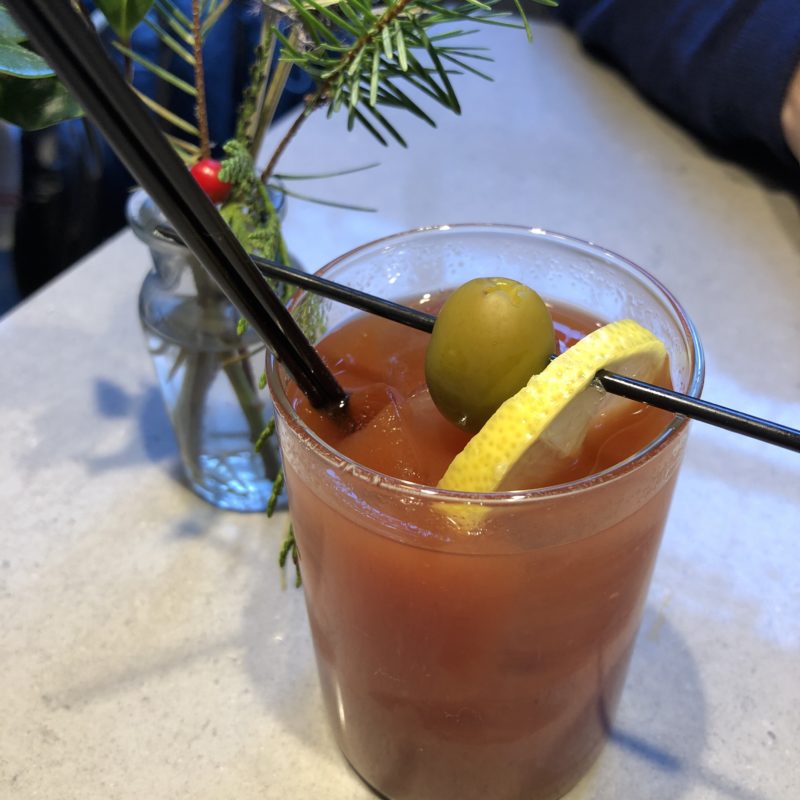 Cheers to a new year!
Now, if I can only make it through these next 12 weeks of winter.