When did Emerson become a toddler?  We're finally starting to get into a rhythm.  Here's a peek into our new life in Brooklyn:
7:25 – I wake up when Matt gets in the shower and rejoice that we're in the 7's.  Emerson has been waking up at 6 the past two weeks, and I'm so thankful for the extra sleep. A few minutes later, I hear Em and Matt goes to get her while I make tea and peanut butter-ize my oatmeal. I make Emerson milk and a banana and we eat breakfast on the couch.  I am not a morning person and can't function when I first wake up.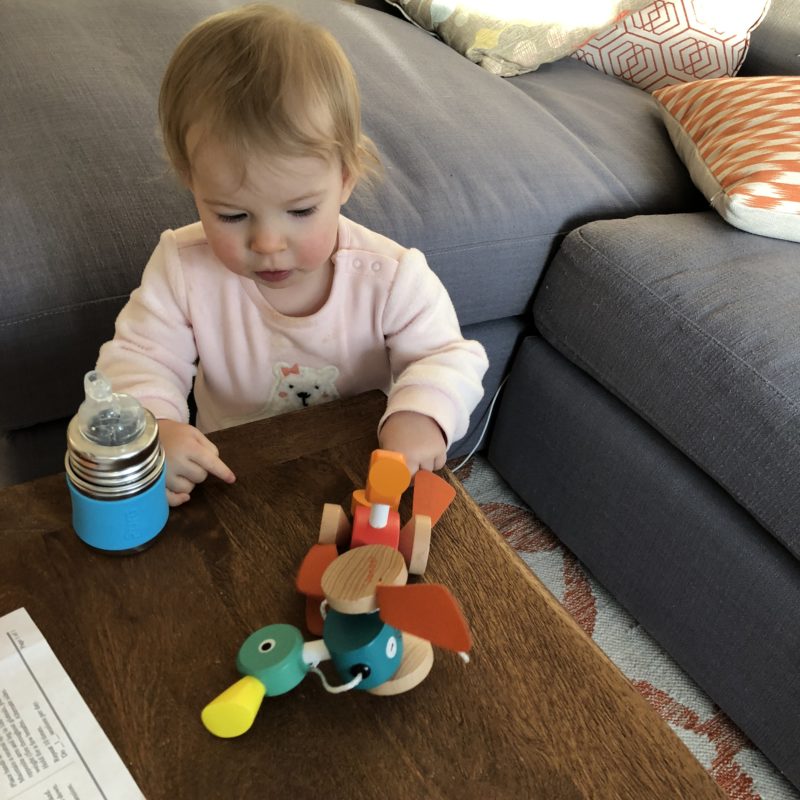 7:40 – Matt leaves and we play in the kitchen – Emerson loves taking all the things out of the recycling bin and putting then back in.  I feed her yogurt with oatmeal and blueberries for breakfast. I Vox with my mom and sis.
8:30 – We both get dressed to get ready to go to the gym since I have an appointment for child watch.
9:15 – We put on coats and leave for the Y.  It's downstairs (so thankful for this!!) and we get there at 9:20.  Emerson cries the second she sees us heading towards the child watch door, but then is happily playing with toys within a few minutes.
9:30 – I go to a class and the time flies by.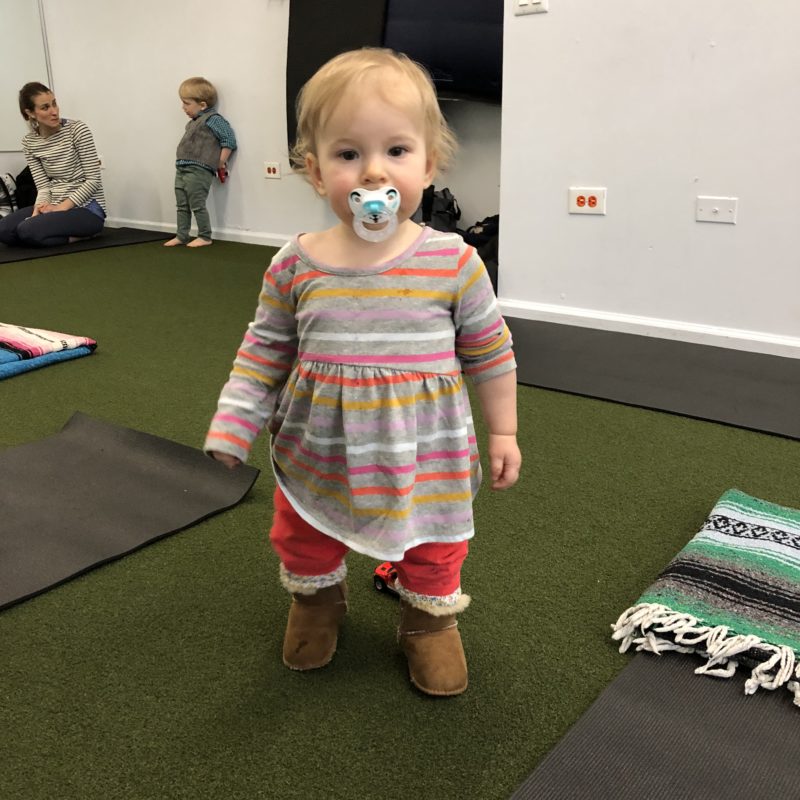 10:30 – There is a baby and toddler yoga right after my class, so I give Emerson a snack and we check out the class. It's a hoot – toddlers running everywhere and moms and dads doing poses while singing songs and making animals noises. So glad I tried it!
11:45 – We hurry home so I can give Em lunch and get her to bed.  We're attempting the one nap thing this week, so I'm trying to be extra consistent. I unload half the dishwasher and eat hummus and plantains while Emerson eat's lunch.
12:20 – We read books and Em goes down. Cue mad rush to complete all.the.things.  First, I shower and put away some clothes in our room. I straighten the kitchen and clean the high chair. I throw dinner in the crockpot.  I have a lunch of leftover meatloaf,  brussels + carrots, an orange and a seltzer. I sit down and Google travel ideas while I enjoy lunch and then write half of this post and get started on another. I get my inbox from 100+ to 80.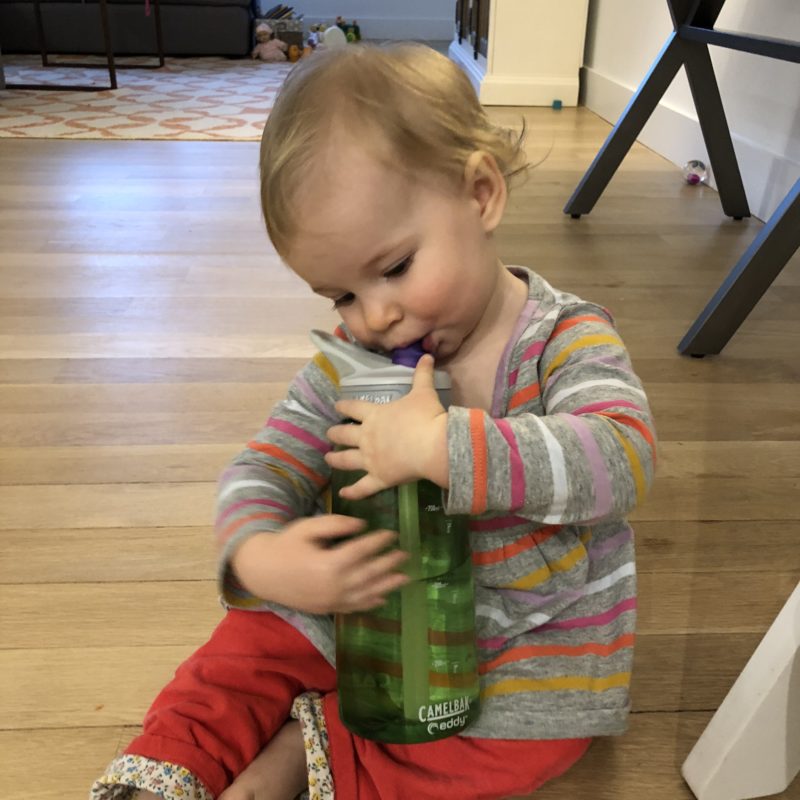 3:15 – Em wakes up (3 hour nap!!!!) and we both have snacks and cuddle a bit.
4:00 – We go out to grab more milk and wine for friends on Wednesday. It starts to rain so I decide to head home without doing anything else.
5:00 – On the way back up to our apartment, we find a package from Grammie with food items for Em's new doll, Jenna.  Cue excitement and 30 minutes of playing with Jenna.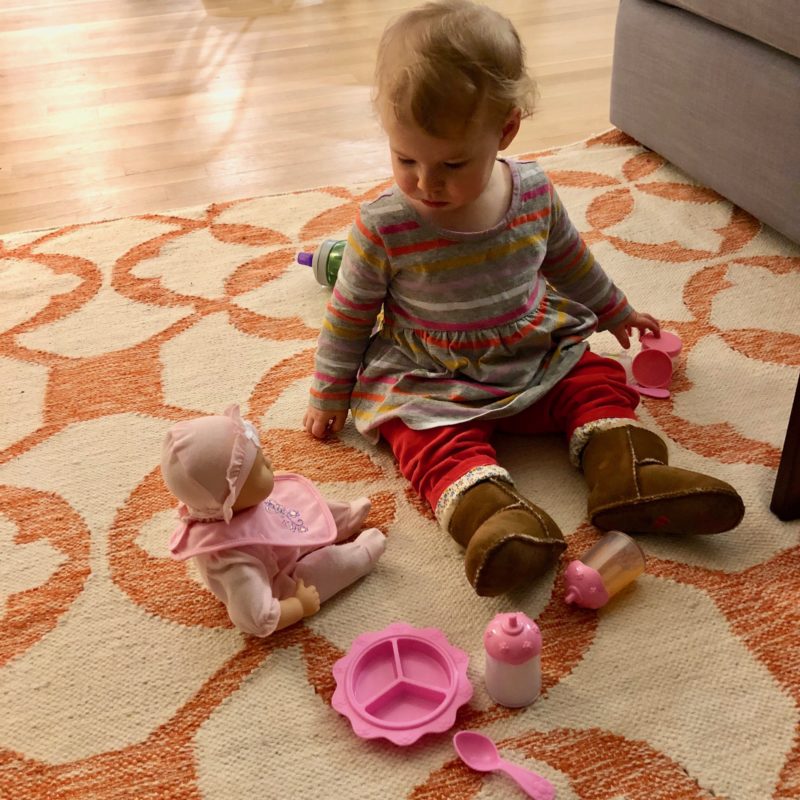 5:30 – I give Emerson her bath (side note: any tips for getting her to stop drinking the bath water??)
6:00 – I assemble Em's dinner from the crockpot and fridge – chicken and beans from the chicken chili, pears, carrots, and milk. I drink a kombucha and snack on things as I put them away.
6:45 – Em runs around with Jenna's new bottles and then we brush teeth and read books in preparation for bed.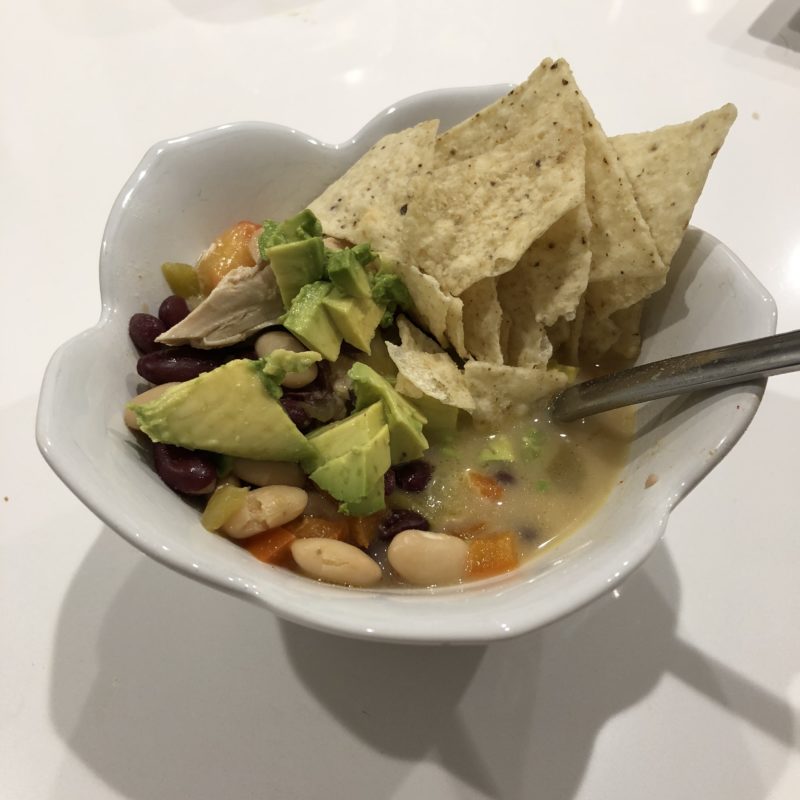 7:15 – She usually goes right down, but is crying tonight, so I go back in and rock her a bit.
7:30 – I enjoy my chicken chili!
8:15 – Matt gets home and I eat a bowl of cereal while he eats his dinner and we catch up on life.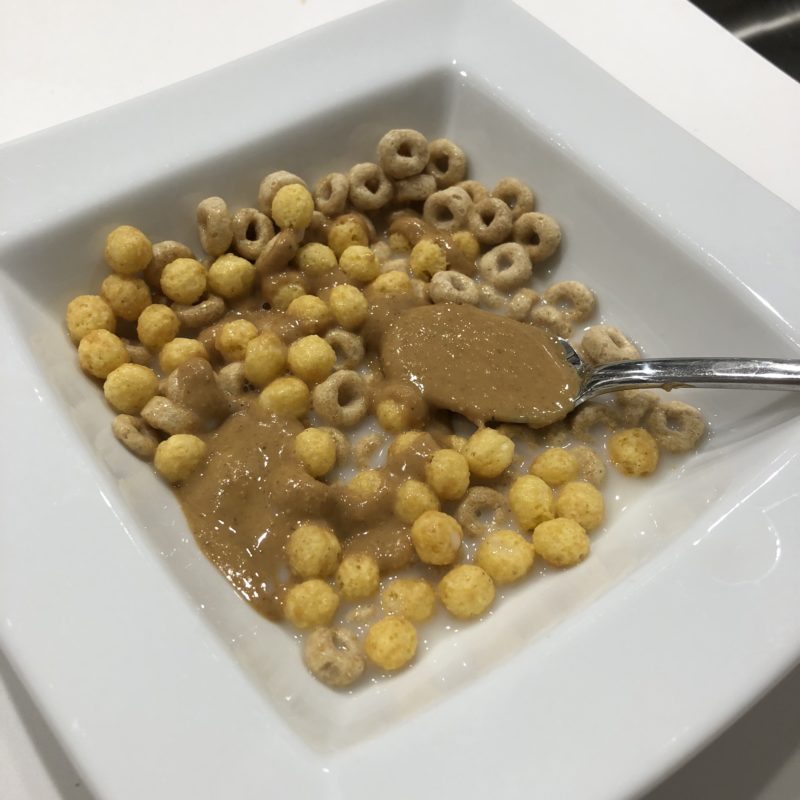 9:00 – Matt and I hang out on the couch and chat while working on our computers.
10:00 – We get ready for bed and watch the new bachelor on my computer since we no longer have cable.
10:45 – Sleep!!