Welcome to my open house.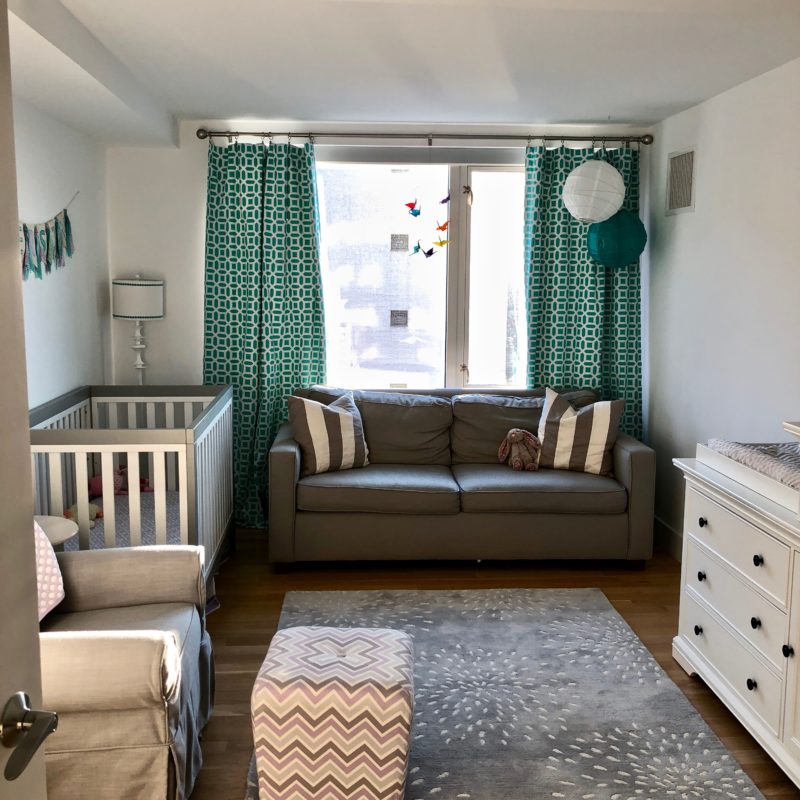 I'll start with Emerson's room – it's a bit packed, as we wanted to bring our fold-out couch. The light in this room is hard to capture, but it's so white and bright!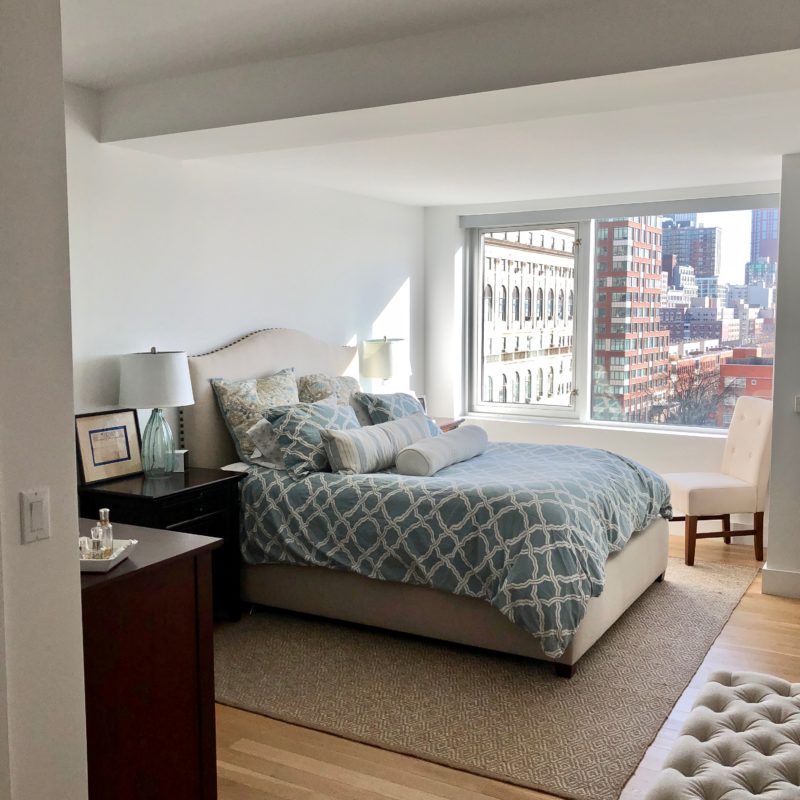 I love our bedroom – it's small and simple with a pleasant view in the morning.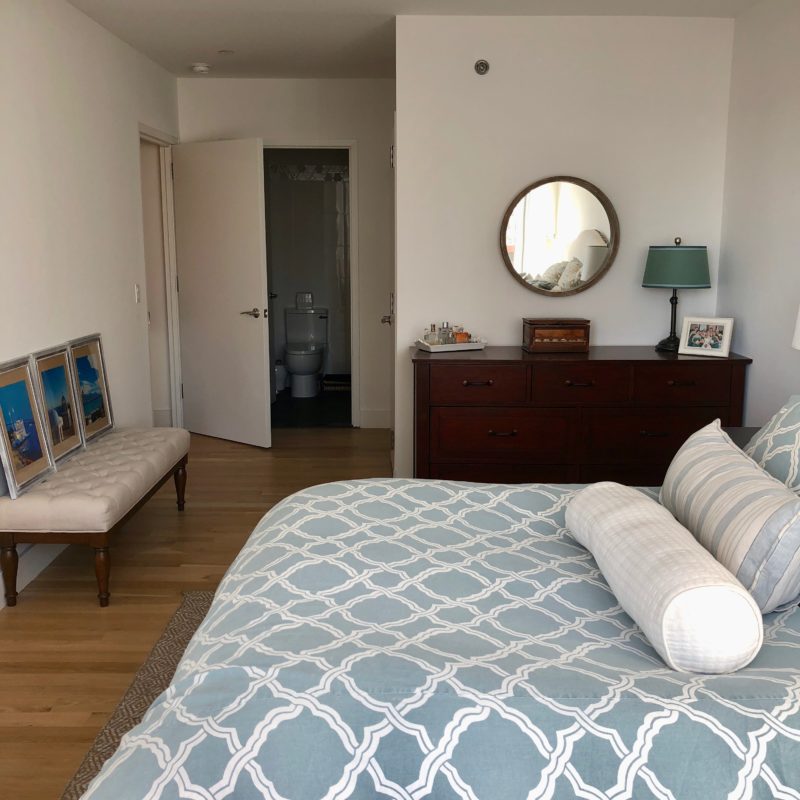 Still need to figure out where to hang those pics.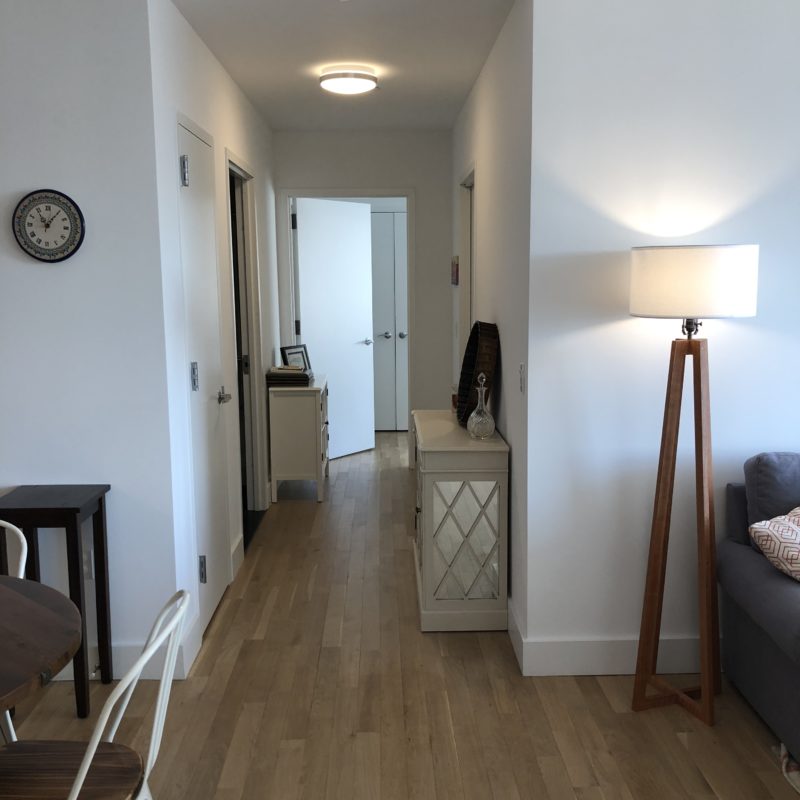 The hallway leads from the living/dining area to the two bedrooms.  We're using it for storage at the moment, but I'm hoping we might be able to get rid of the white cabinet on the left.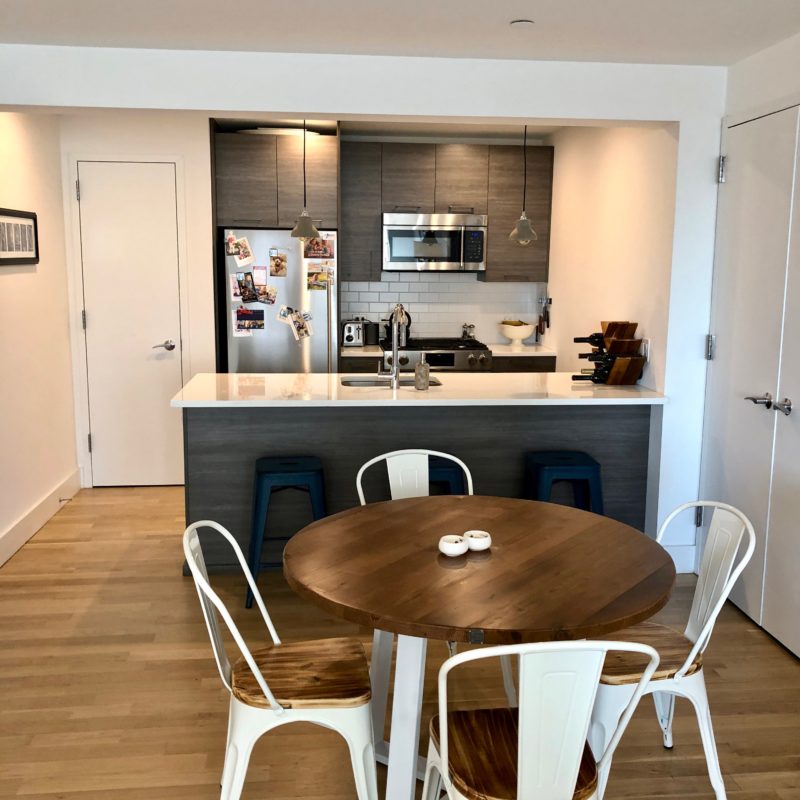 I love our new table from Urban Wood Goods!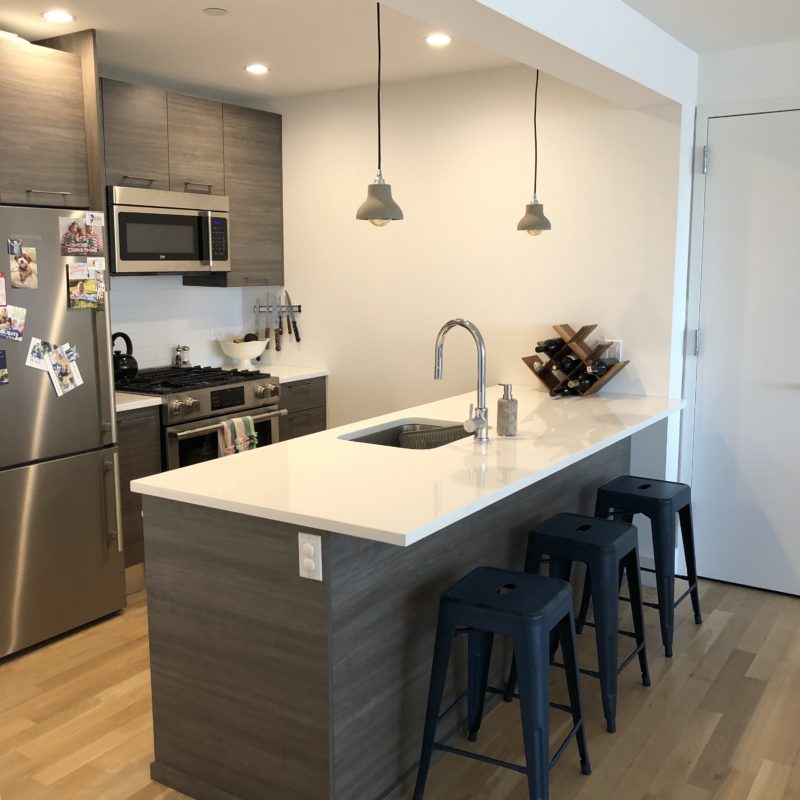 There's not much storage in the kitchen, but I'm very thankful for some decent counter space. Now if I could only keep the bright white counters and walls clean!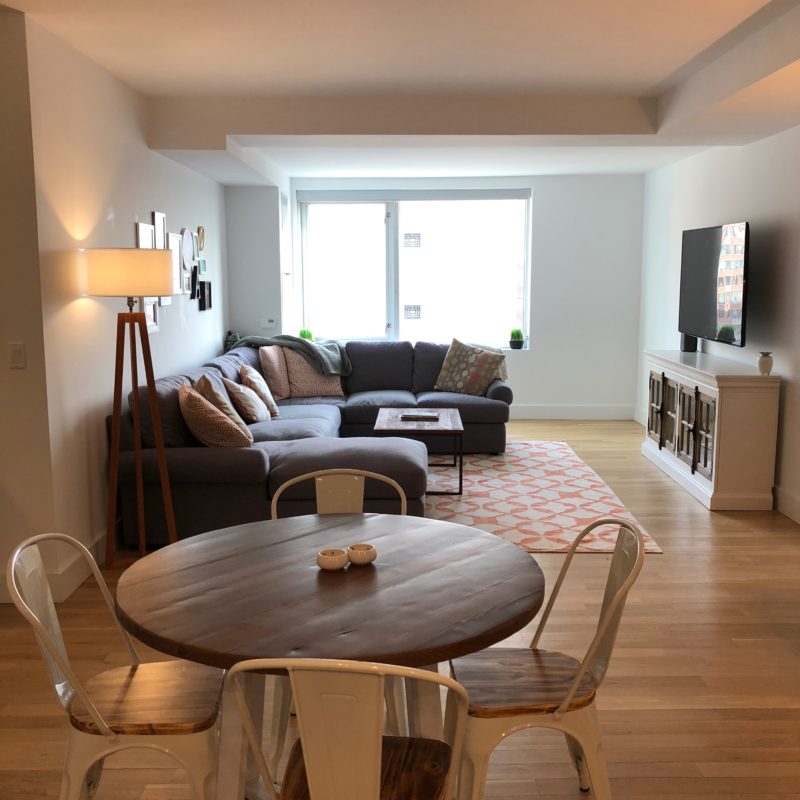 View from the kitchen looking into the living space – it's just one big box we live in!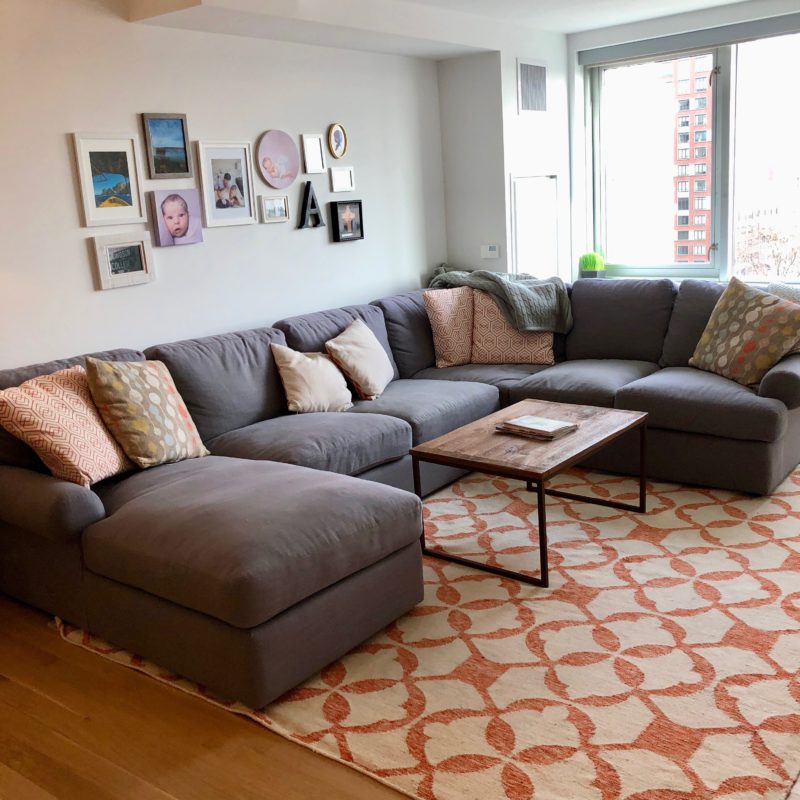 So happy we could bring our sectional.  I want to update the pillows, as they are looking a bit worn. I don't love the gallery wall, but was soo frustrated by the whole project to start over.
I need something for this empty corner – maybe a plant?  I'm hesitant, as I'm thinking Emerson will grab and eat the dirt.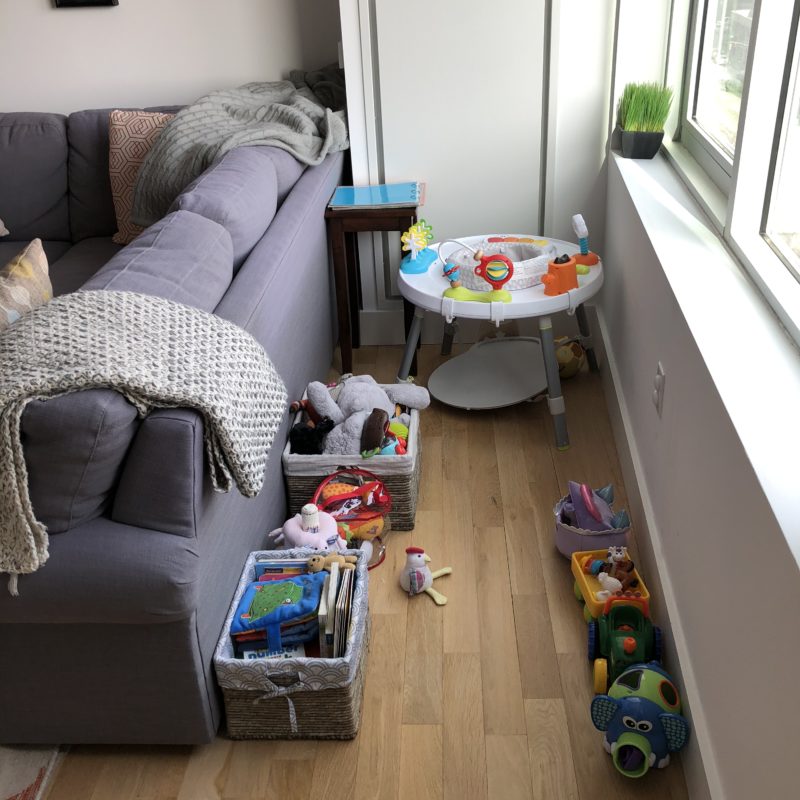 And my secret – the toy nook!  I was annoyed that the couch couldn't be flush against the wall, but soon discovered this space is the perfect place for toys.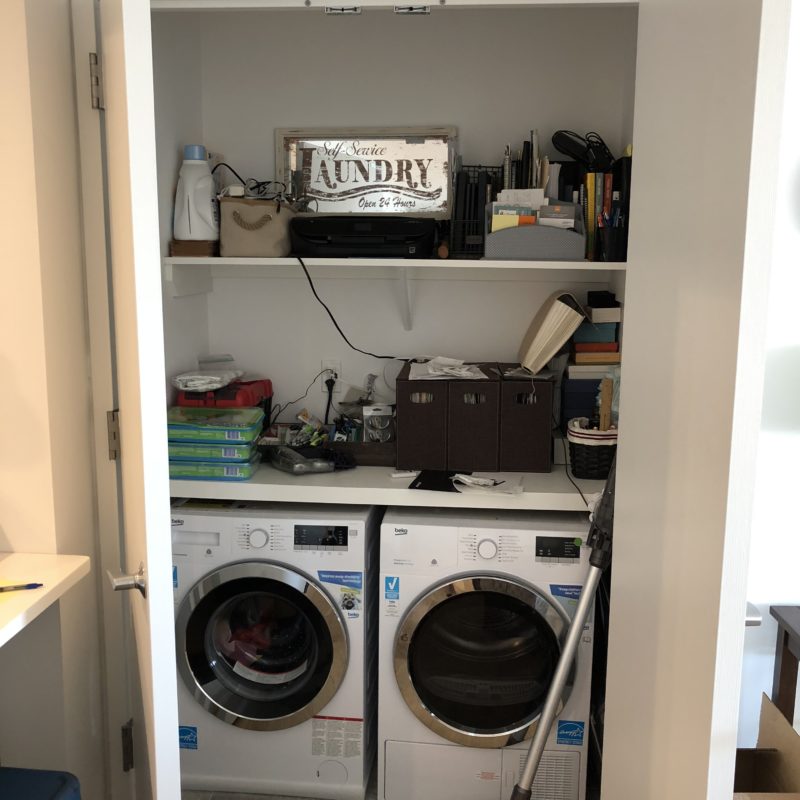 The other thing that saves us is having a laundry closet where we can throw all the functional junk like the toolbox, cleaning items, files, and the printer.
And that's our new home!