Hershel backpack – I received this at my family's secret Santa exchange over Christmas, and have liked using it in place of my usual diaper bag.
Facebook moms group – there's a fabulous group here in Brooklyn and it has been SOO helpful for getting info.
Bon Iver – the best mellow background music for winter, cooking, wine-drinking and such.
Tarte Lights, Camera, Lashes mascara – I got this as a free sample at Sephora and like that it makes my lashes look longer.
Hot yoga – I treated myself to two classes at two different studios this month and enjoyed the warmth and me-time.  I've always taken yoga at whatever gym I belong to, so I don't think I've ever tried a true hot yoga studio.
Your comments – I was wondering if anyone was still out there and I've absolutely loved re-engaging and reading all of your thoughts recently! Thank you!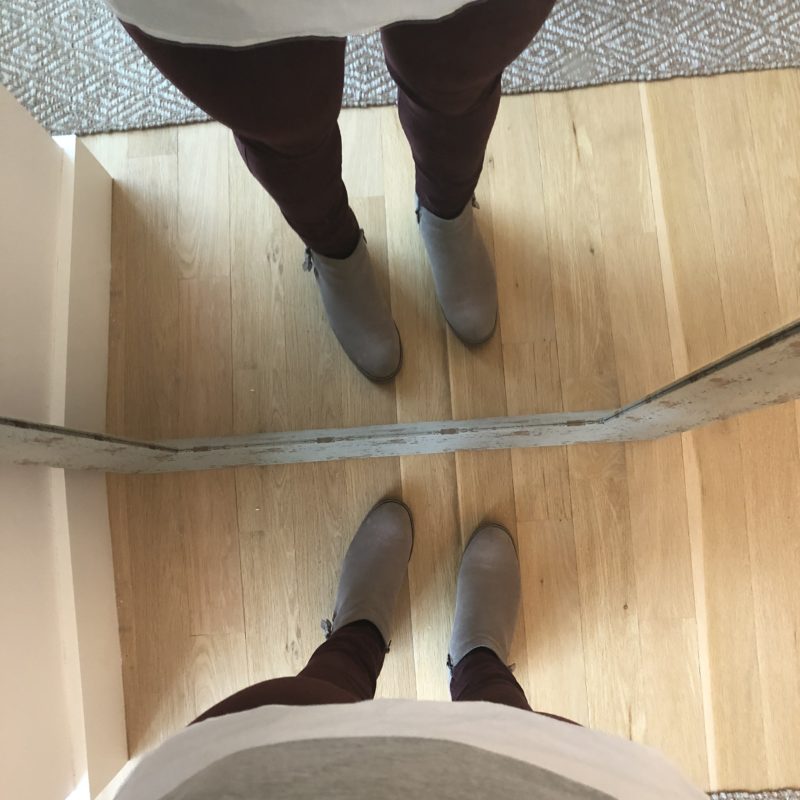 Blondo boots & booties – Matt got me these waterproof riding boots for my birthday, and I got these waterproof booties when mine got destroyed from rain and snow.  I'm really loving this brand, and both pairs are lined with extra warm material.
Nordstrom Rack – I'm sure there are awesome boutiques around here, but I haven't discovered them yet and probably can't afford them.  For the few items I've needed to buy since moving (warm socks, warm leggings, a bra, jeans), I've loved the prices and selection at the Rack. The Brooklyn one is pretty empty and is really clean and organized. Also, there is no Nordstrom in NYC!!