We have done so many fun things lately! Last week, we had an excuse to do a little mid-week exploring, as Matt's sister was in town for work. We took Emerson to DeKalb Market Hall for lunch.  I had a spicy thai crepe and it was such a treat!  I need to go back because there are so many more things I want to try. Though it was chilly, we also got coffee and enjoyed a nice stroll along the promenade. Once Matt was off work, we had a cozy, delicious dinner at Boutros – the food is new American with a Middle Eastern twist, and everything we had was so fresh and interesting.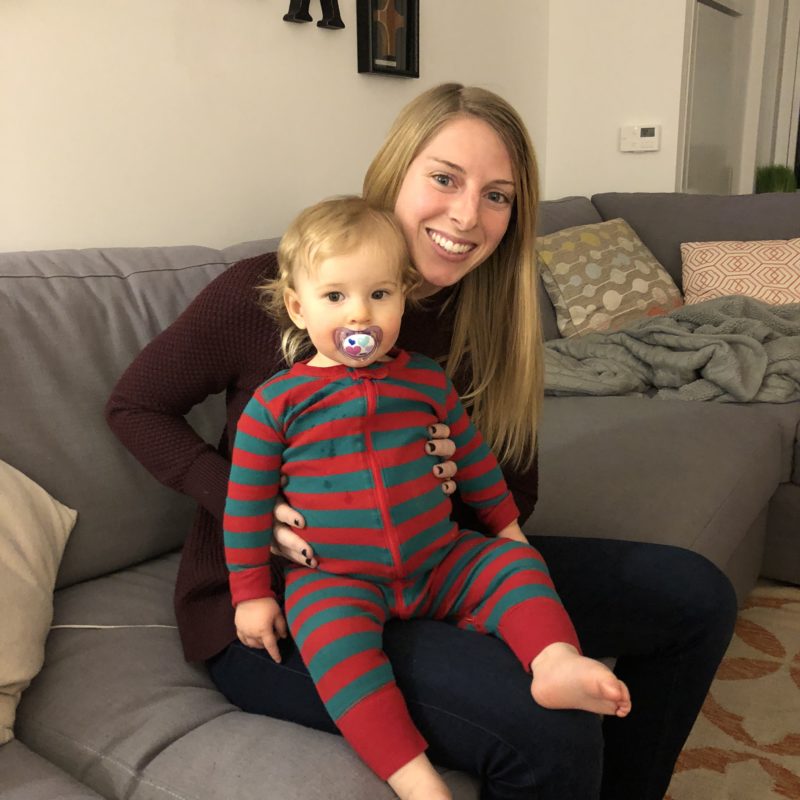 On Saturday, a girlfriend of mine was hosting a karaoke party. Since we had a babysitter lined up, Matt and I took the opportunity to enjoy a dinner date at Freek's Mill in Gowanus beforehand.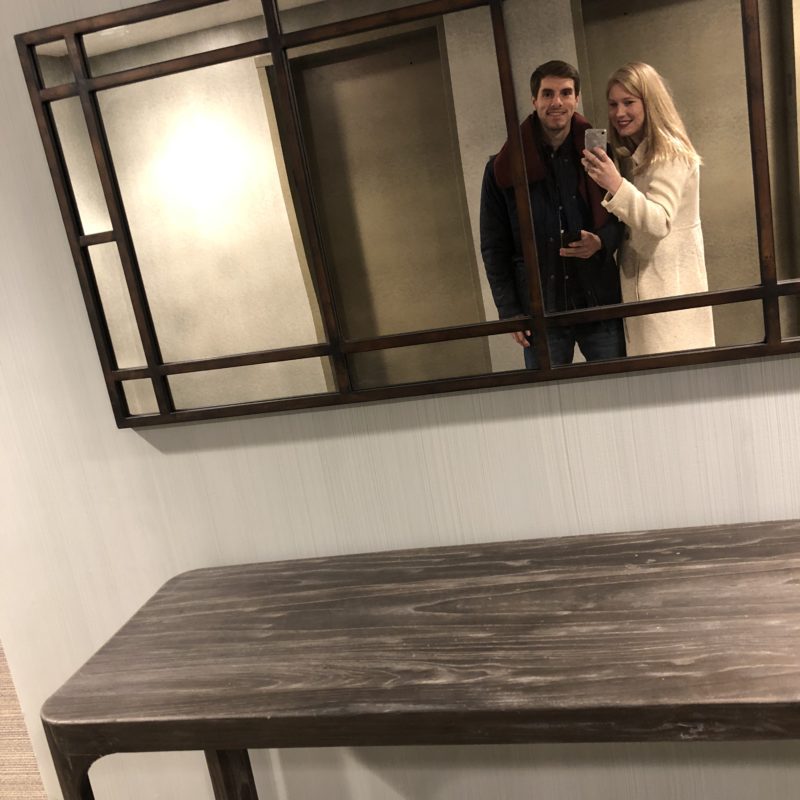 The restaurant is in an old industrial area and has beautiful exposed brick and an open kitchen. We had incredible cocktails and it felt luxurious to catch up with Matt over a relaxed dinner.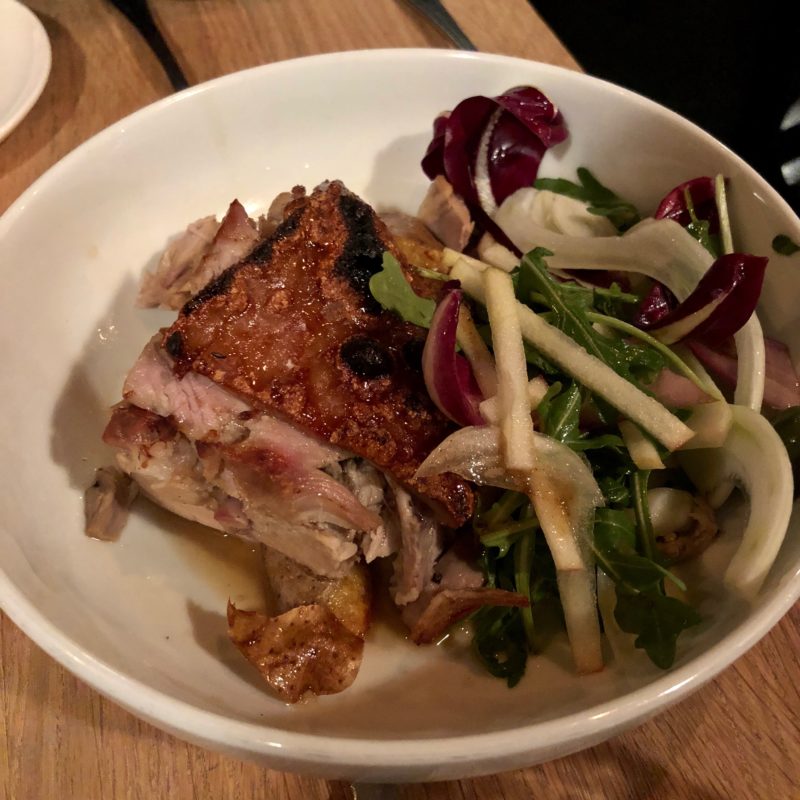 We tried bbq kohlrabi over grits, a cauliflower, raisin, and tofu dish, suckling pig, and shaved brussels.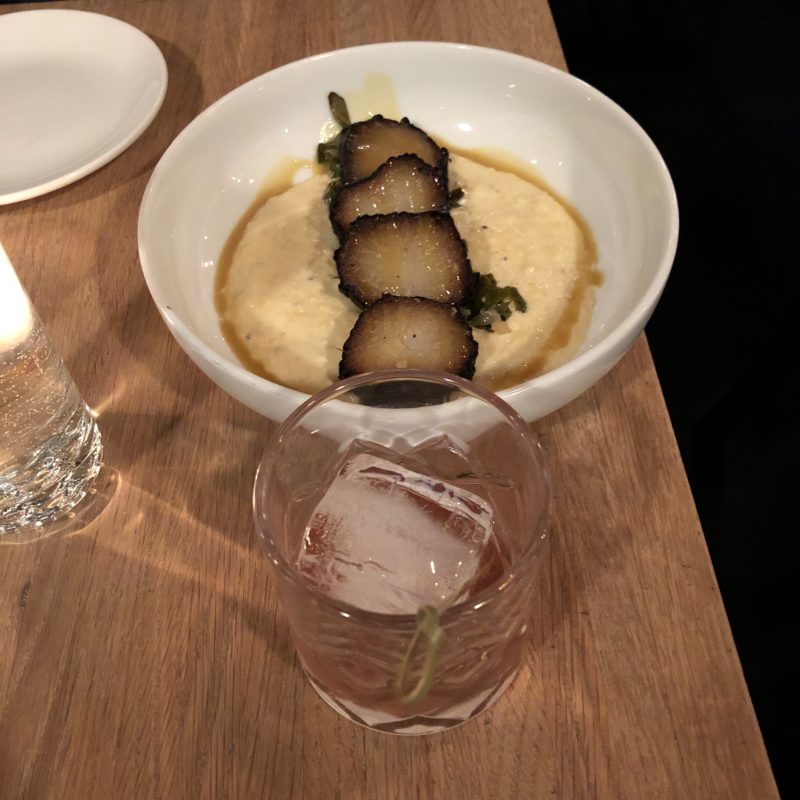 The party was lots of fun, and it was great to meet some new people.  Man, I am so old though.  I think I had two more drinks and then went to bed at midnight, and I was feeling it Sunday morning. However, the weather was warm and sunny, so we decided a run was in order.  We packed Emerson into the running stroller and headed over to explore Prospect Park. The park is sprawling and wonderful, and on the way home we found a cute little cafe that has all the gluten free goodies you could want!  I enjoyed a rosemary biscuit and we took one of the oatmeal cookie sandwiches to go. We've got to go back for a full meal.
This week, I'm laying low and keeping Emerson out of activities/the gym for the most part.  We are traveling next week, and with the flu, stomach bug, and HFMD disease circulating, I want to be extra cautious. We are heading down to Key West for a few days.  But first, we are stopping in NC because one of Matt's Davidson classmates is being inducted into the sports hall of fame. How cool is that? Matt didn't take much time off at Christmas so that we could go somewhere warm – I'm super excited for some family time and hopefully lots of fresh air.