The second half of our vacation was even better than the first because it warmed up into the 70's. We weren't sure if it would be hot enough for the beach when we planned the trip, but it was perfectly pleasant for sunning.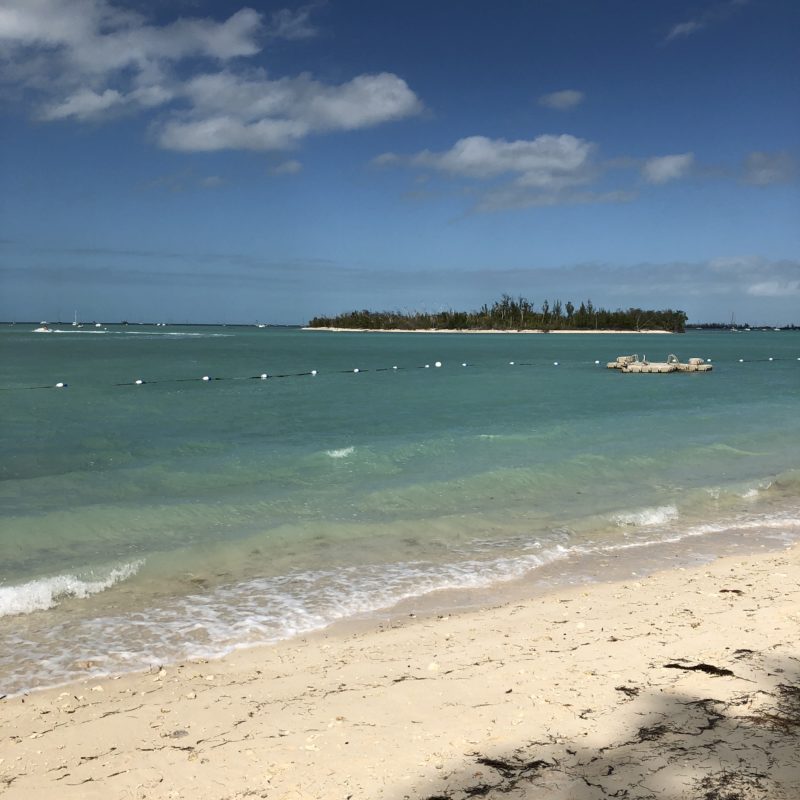 Our first beach stop was Sunset Key. Guests at the Margaritaville can buy a day pass to visit the beach on the private resort island. After Emerson's nap, we headed down to the dock in front of our room and took the 10 minute boat ride across the water.  Wish the ride had been longer!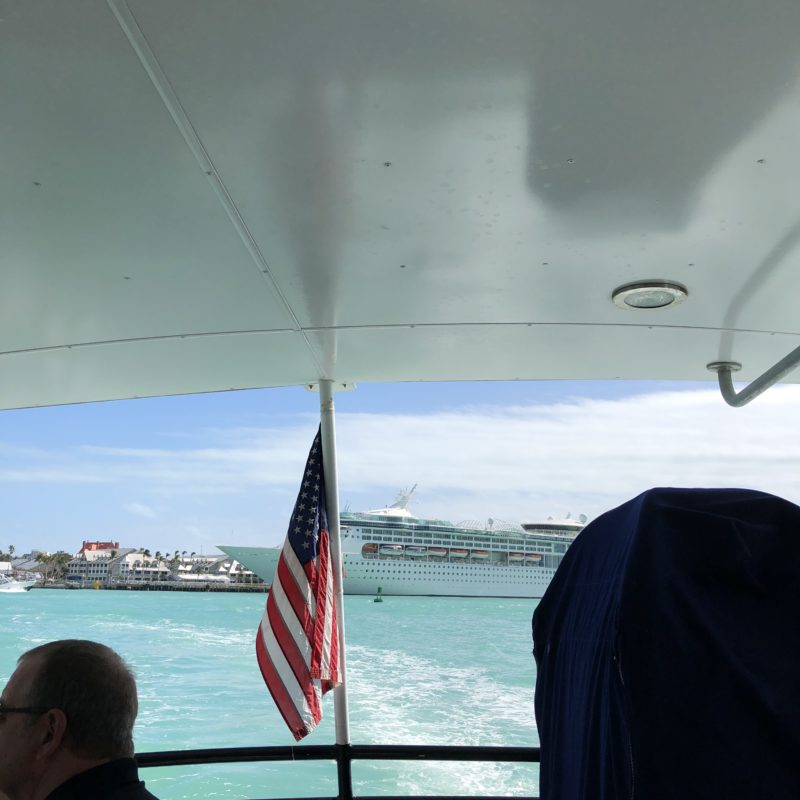 We weren't allowed to walk around (would have been nice to check out the pool), but the beach was directly off the dock and was very nice and sandy by Key West standards.  There was a small swimming area plus chairs, umbrellas, and towels and almost no one was there!  The resort cottages looked sooo nice. #lifegoals
Matt and I ordered drinks and took turns chasing Em around the beach.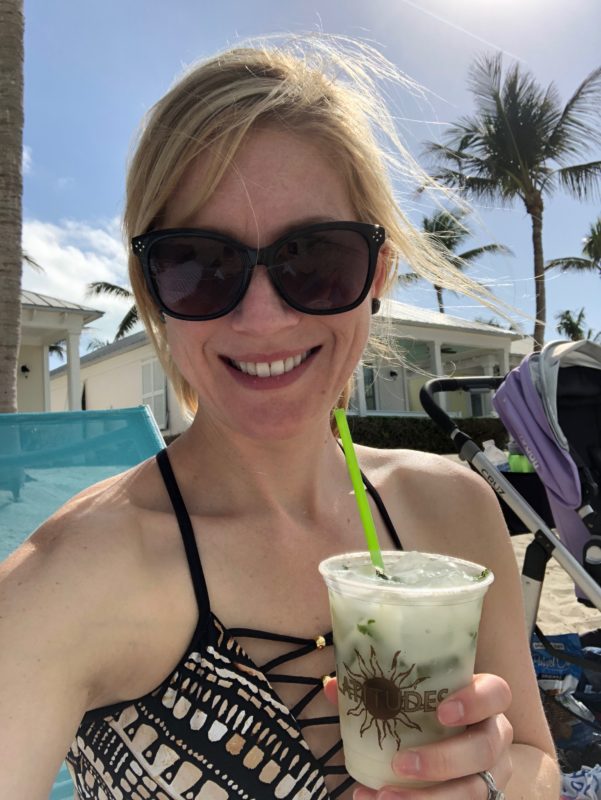 The water was too cold for swimming which made for an interesting dilemma when Emerson's beach ball rolled into the surf and quickly blew out to sea.  A handsome young hero jumped in the water and saved the day – so nice!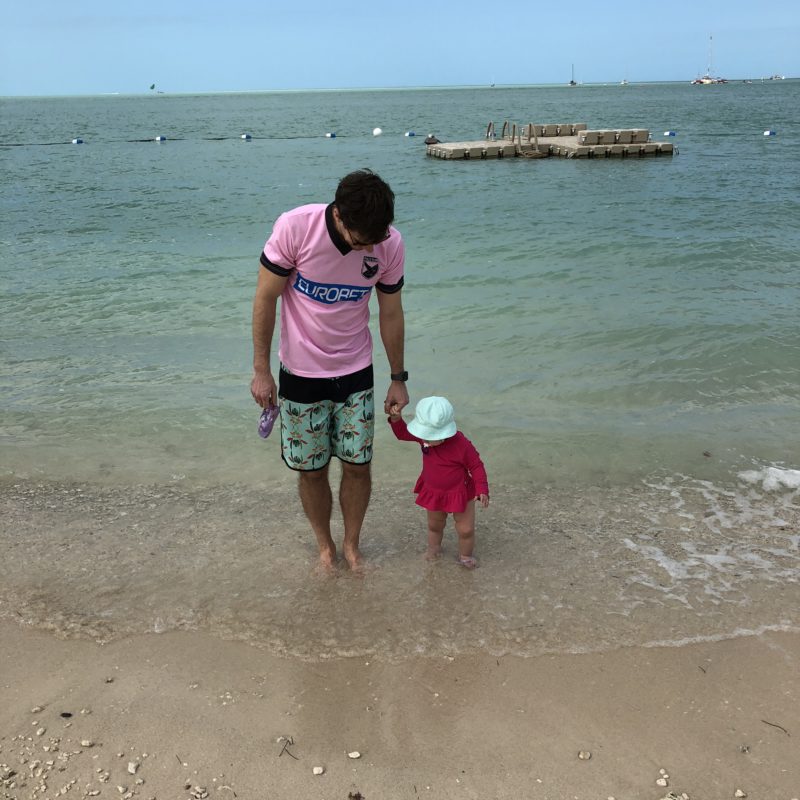 Our second beach day was the Fort Zachary Taylor State Park. This one was more rocky than Sunset Key but much bigger. There are also chairs and umbrellas that you can rent, but we mostly walked around. I'm so excited that Emerson is in the stage of digging in the sand and playing with shells and no longer eating everything in sight.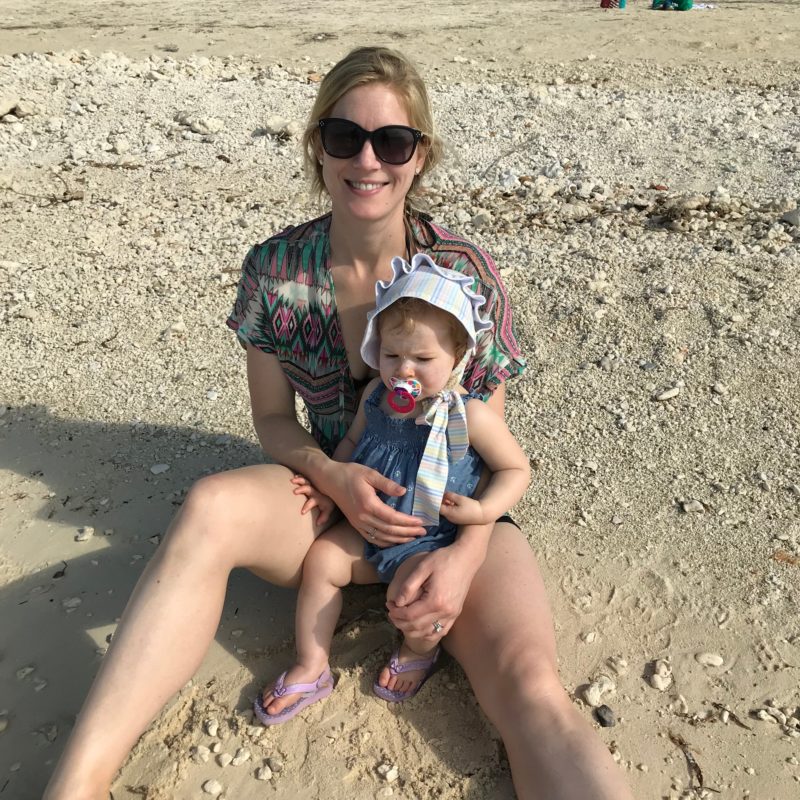 She ventured into the water and ended up getting her romper soaked.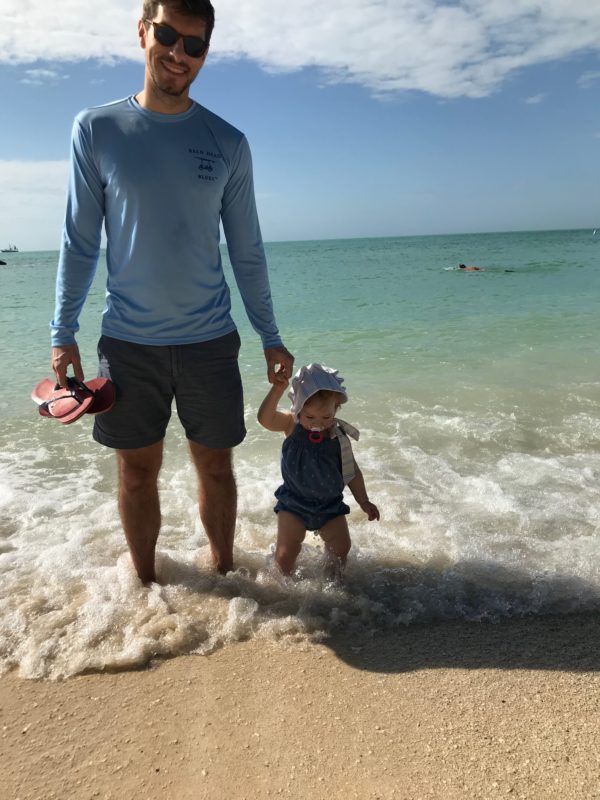 We also took Em for a dip in the pool. The pool attendant gave Emerson one of the free fruit pops and she was so excited to eat her first popsicle and offer licks to mom and dad.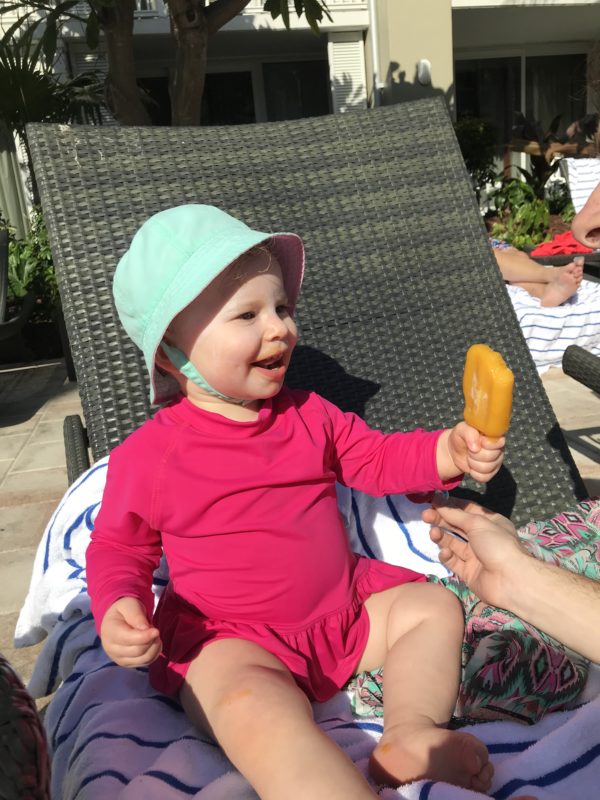 Another highlight of the trip was renting bikes and exploring the island.  I was a little nervous to put Emerson on the back and took it very slow. She seemed to love it! We biked through Fort Zachary Taylor State Park where there were fewer cars. The Truman Annex was also a great place to bike.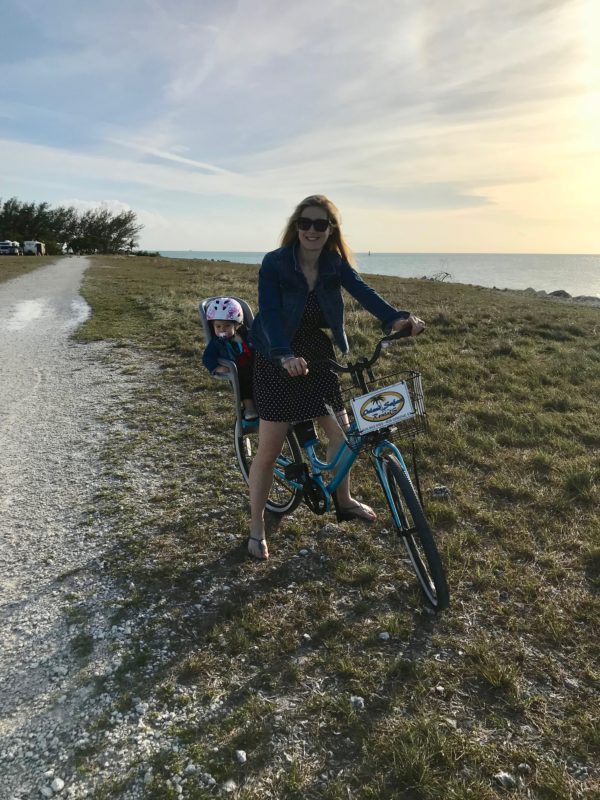 On the way back, we enjoyed taco bowls at a little food truck called Garbo's which I would definitely recommend!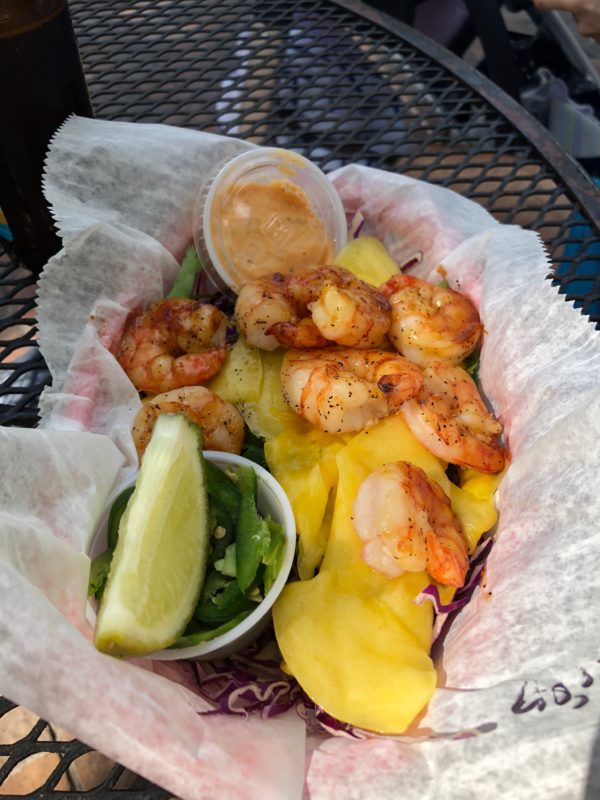 Two other stops I'll mention – One, La Creperie – we ended up here twice because both the sweet and savory buckwheat crepes were amazing.  It's great if you are traveling with kids, as it opens at 7:30 in the morning and is very casual.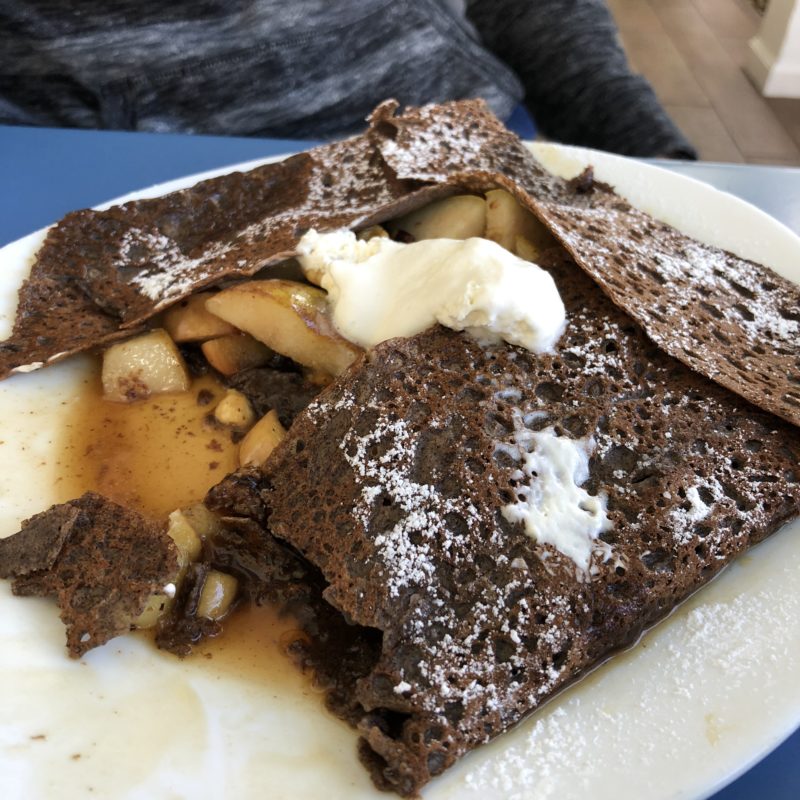 The other is the happy hour at Blue Macaw.  The patio is lovely, there's live music, and happy hour lasts until 7pm even on weekends.  We had a decadent pork nacho platter and buffalo shrimp for $5 a pop.  Doesn't get much cheaper than that, and Matt and I love a good deal:)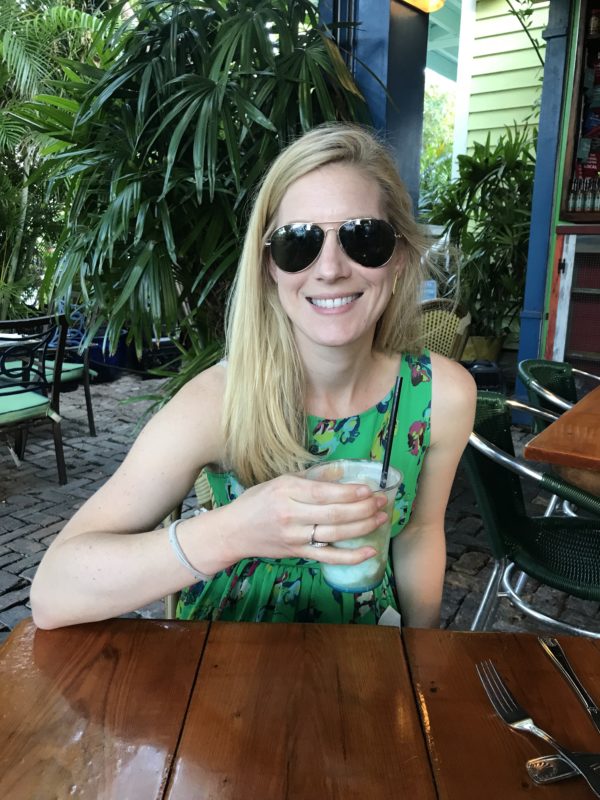 And now it's back to patiently waiting for spring. Hope you guys are staying warm (and healthy!)