My parents came to visit from NC this past weekend, and we had a blast eating, shopping, and relaxing. We were so busy, that I didn't snap a single picture outside of my shower on Sunday.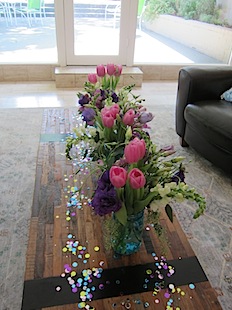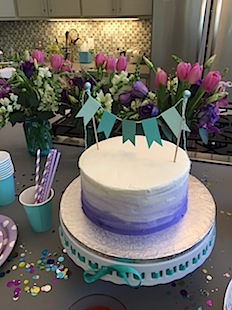 I have a small group of friends here in Dallas who were sweet enough to host a celebration for Baby Allen. They went all out with lavender and aqua, and had beautiful jars of flowers for the guests to take home as favors.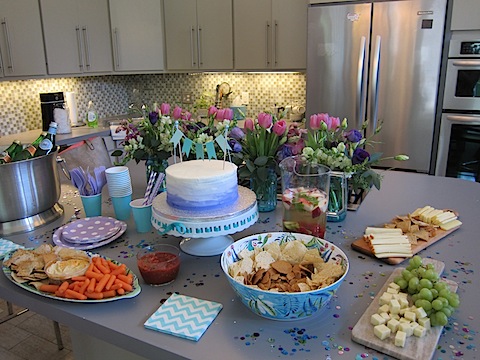 It was so nice to have my mom there to meet my girlfriends!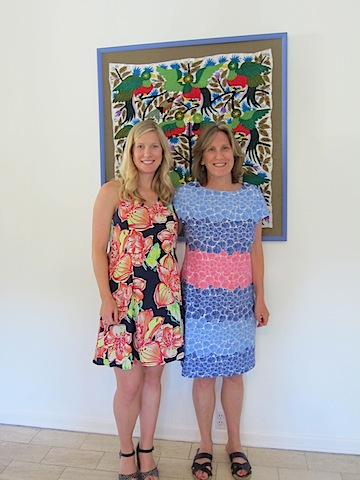 We snacked and visited for a while until the bib decorating began…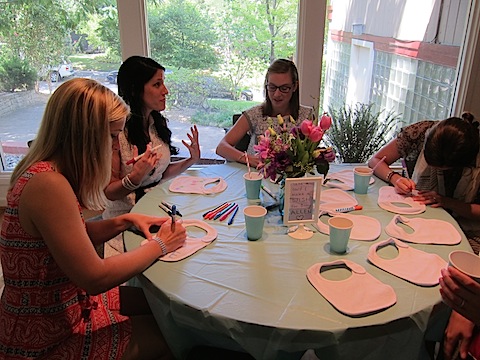 What a cute idea!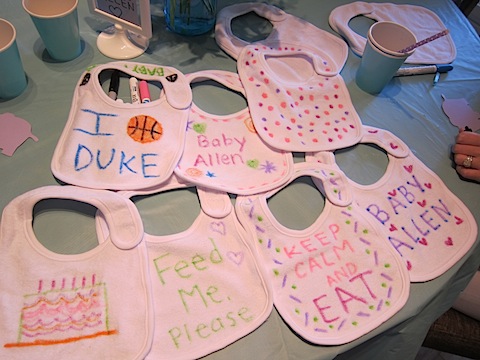 I received a lot of awesome gifts including a surprise Baby Bjorn bouncer sent by all my college friends who live across the country!!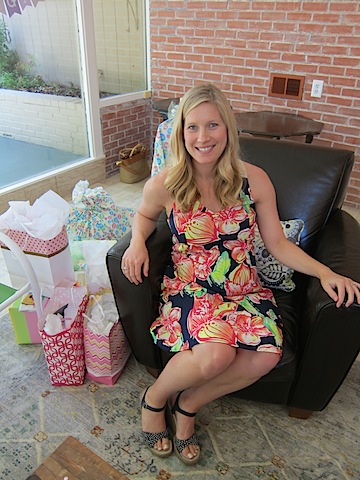 We sat around and talked over giant pieces of cake after opening gifts – I loved having a small group at this shower because I was able to get so much quality time with the girls.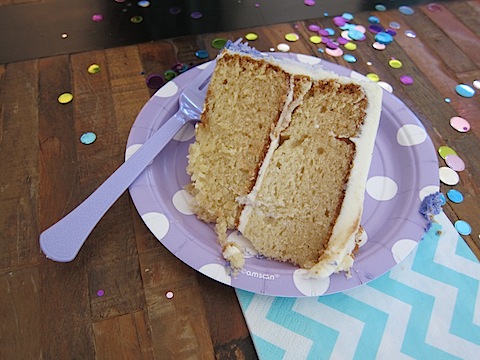 The cake was from Hannah's Gluten Free Bakery and it did not disappoint!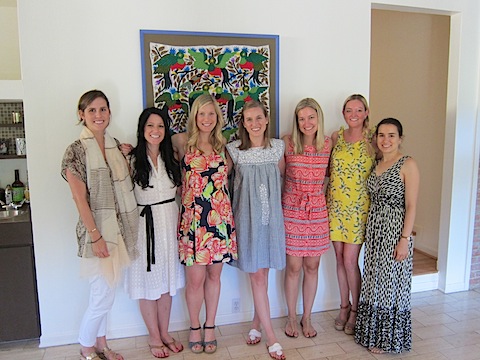 It was a special day for sure – thanks Dallas friends!