We're down to the final weeks over here, and I feel like I'm ready? Things are in order at work (for now), and the nest is ready. Thanks to Matt for doing 10 million things around the house to get us organized. We had one last meeting with our doula yesterday, and reviewed some of the relaxation techniques for labor. I'm excited! I'd like to make it to my cut and color appointments next weekend, and then we have ZERO plans, except for family visitors, until December.
We've had a little taste of fall weather (mornings in the 70's – ha), and I've started to venture outdoors again. It feels glorious. I realized this morning, when I was thinking about fall, that I've never ever had extended time off to just enjoy my favorite season. I hope I make it out of the house.
peach and burrata salad
Matt and I are continuing to squeeze in as many date nights as possible. And we are trying to go to the trendiest, most UN-kid friendly places possible. We actually walked out of a restaurant the other week because there were too many kids, and we figured we have many, many years of those restaurants ahead:) We ventured to one of our favorites this weekend (thanks to Matt's parents for the gift card!) – Victor Tango's.
!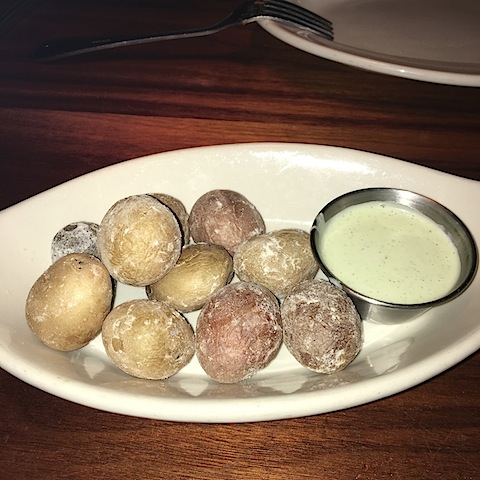 salted potatoes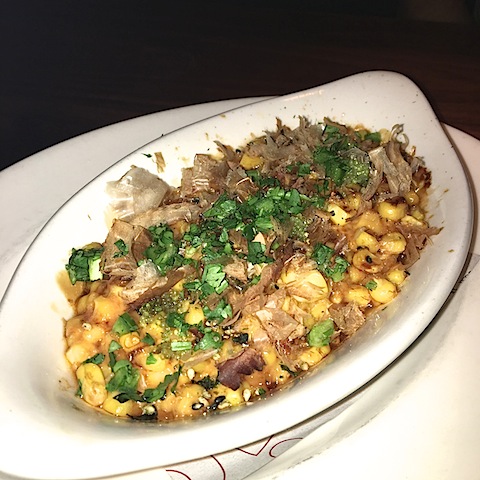 spicy creamed corn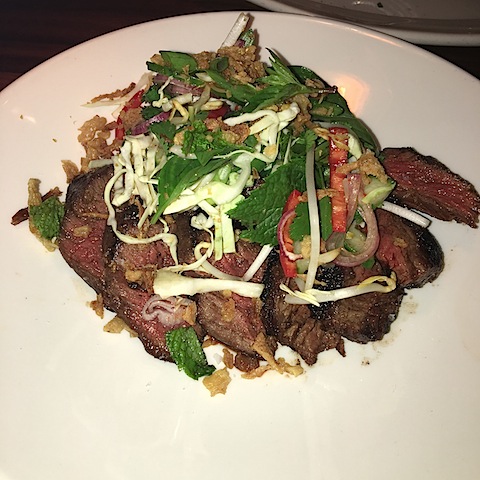 thai flank steak
What's new out there?