Hello! We had a fabulous weekend over here! My parents stopped in Dallas for a quick visit on their way back from Cabo. Matt, unfortunately, got stuck working in New York on Thursday and Friday, so it was nice to have some company. Thursday night, we strolled to the local pub and then I made an easy dinner with WF thai shrimp burgers.
On Friday, my mom and I enjoyed our favorite pastime – the mall:) Emerson got a bunch of spring clothes 50% off! I didn't find much – I'm in a phase where I feel like I have nothing to wear but can't seem to find much I like. I did find a breast-feeding friendly dress for our up-coming spring break trip!!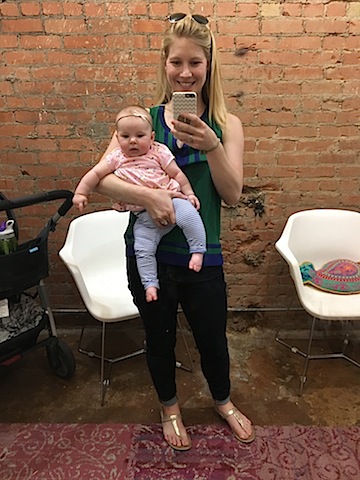 Emerson was delighted to get a new toy!! She was such a hoot at the mall – she learned how to squeal and was practicing in all the stores.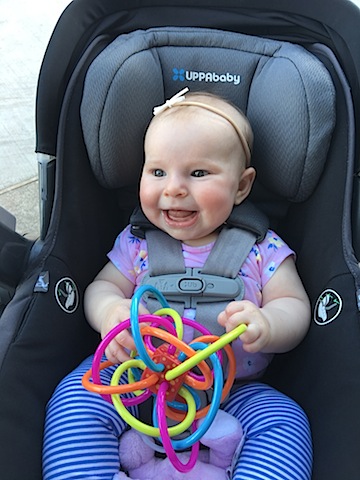 On Saturday, once Matt was home, we escaped for drinks and a cheese board at Victor Tango's.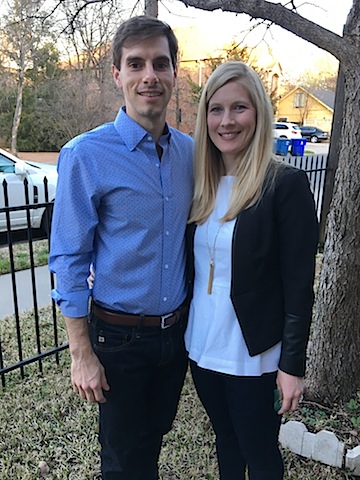 We had a great time and I had the BEST old fashioned with black fig and orange oil.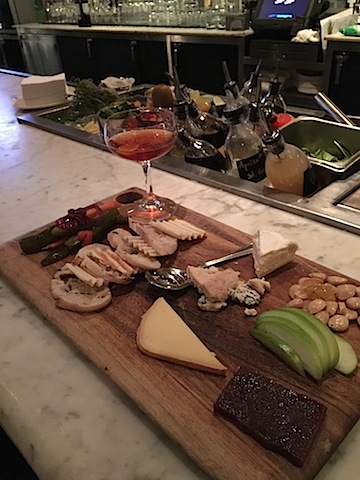 We met my parents next door at Sissy's for a decadent southern dinner, complete with deviled eggs, squash casserole, and redfish with sausage and crab (for Matt and me).
And since no weekend is complete without a good brunch, we checked out Public School 214 and discovered some killer brunch entrees. I had the chicken sausage and grits, and it was giant!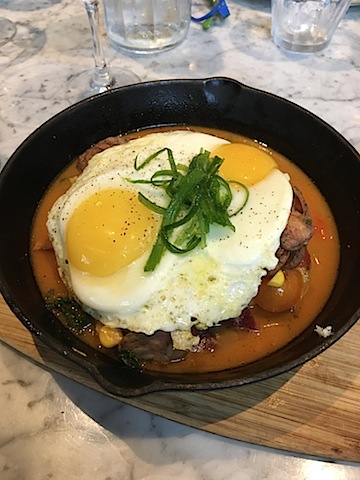 Time to get back to reality and some healthy eats. Matt is traveling again this week, so I'm on my own!!