Hi friends. I know it's been a while! We had a fabulous Christmas down in Austin with our families, and a nice stay-cation once we got back. Then Emerson came down with a cold that got worse, and we had to spend some time in the hospital. It was just a common respiratory virus (RSV), but apparently it can be dangerous in little lungs and little noses. We were a bit surprised to be admitted to the hospital, and we are thankful that she's back at home and healthy now.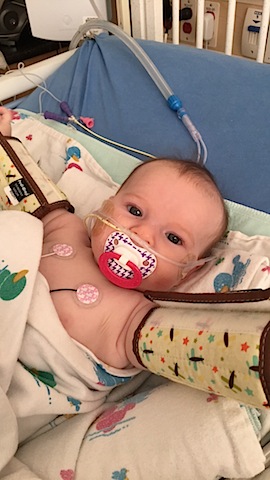 All I can say if you have a new baby, is make sure he/she can take a pacificer! I couldn't comfort Em with breastfeeding or bouncing her around, and she couldn't self-soothe because her arms were restrained (to keep her away from the feeding tube), so the paci was our saving grace. I think she might have cried for 5 straight days if she didn't have it for comfort. Oh, and stay home if you're sick! The pediatric floor was full of babies with the same virus.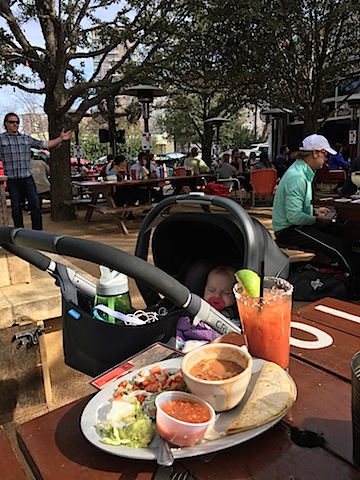 Before RSV hit us, we had a great long weekend in Dallas. The weather was perfect on NYE, so we went for a walk/run (trading off who pushed the stroller), and then got breakfast tacos and a bloody to split at the Katy Trail Ice House.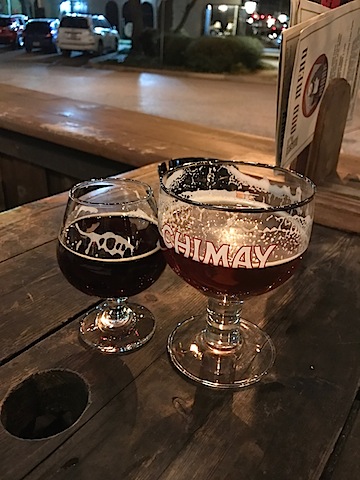 The eve itself was super low key – I actually loved that I had an excuse not to party too hard this year, although it still felt like I partied when I stayed up too late.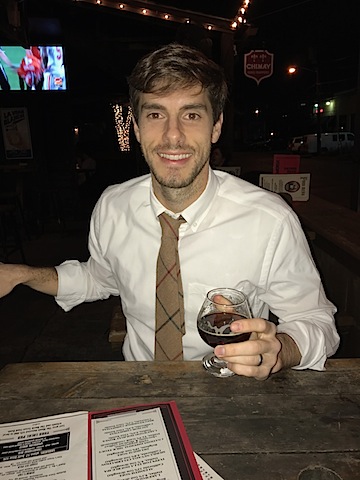 We walked to our local pub for a round of Belgian beers, and then came home to snack on olives + cheese + Malbec while we prepared two pizzas.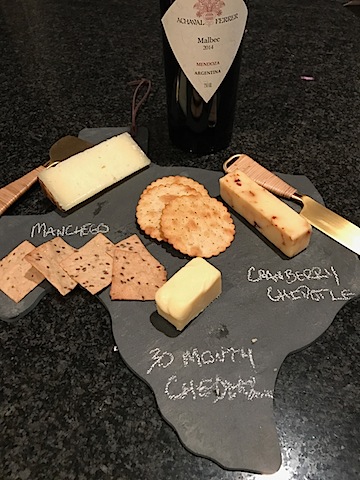 One was zucchini, pistachios, dates, and ricotta, and the other was fontina, mushrooms, kale, and sausage.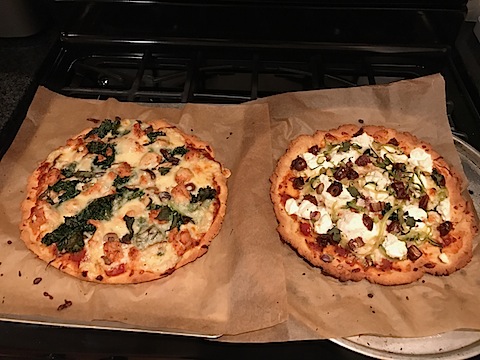 Dessert was a huge piece of my birthday cake from the freezer while we watched the ball drop. I'm excited for 2017!!
The rest of last week was spent just enjoying time with Em, and getting her ready for daycare (and getting me ready for work). I was supposed to go back on Monday, but obviously that didn't happen since we were in the hospital. I'll be working in the office three days a week, and from home one day, and Emerson will be going to my school's nursery. I feel pretty lucky to have this setup, and I'm actually looking forward to being back on campus. The only thing I'm dreading is getting up and getting there. We've been sleeping in a lot, and I'll no longer be able to go back to sleep after that 6am feeding. Getting out of the house also takes twice as long as you moms know. I'm sure I'll figure it out with time. For now, I'm going to sleep as much as possible during this long weekend. See ya.