Getting a run in before work changes my whole day! I went to work a little later this morning (because of a last minute schedule change that required me to go to a different school), and I was able to go for a quick 25 minute jog around the neighborhood. It wasn't much, but being out there in the cool morning air and being done with a workout by 7:30 just makes me feel happy and energized for the rest of the day. One day I'll find a job that starts at 9:) I also had a meeting that went into the evening, so it worked out well. And there was birthday cake at the meeting!!! Apparently, the psychologists in my district celebrate staff birthdays each month, and since I'm an October baby, I celebrated with a large slice.
I hadn't planned on such a big snack though, and since Matt wasn't able to make it home for dinner, I cancelled the Mexican meal that had been on the menu, and settled with a veggie [No Bull] burger over a salad. I bought tomato basil feta this week, instead of my usual goat or blue, and it was so delicious on this salad. Its the little things.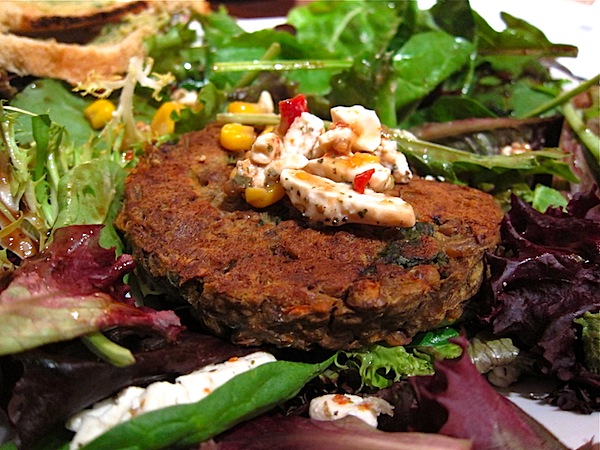 And then I had a girls night. Except there weren't any other girls. Just French red, and a Sandra Bullock movie.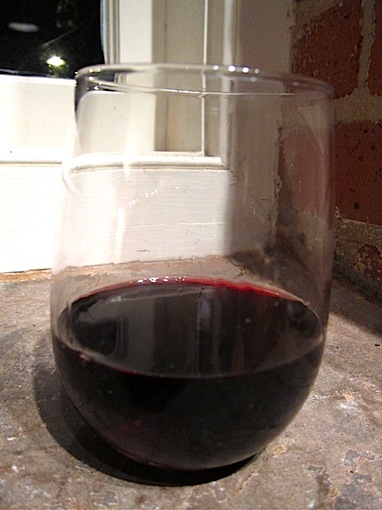 Now Remember The Titans just came on! I've got my furry flippers and my hoodie on, and I'm just gonna keep this cozy night going. A very happy hump day to you all.