-Another week has gone by and we're still date-nighting and nesting. This past week, we had kombucha at Remedy and then a nice, long dinner at favorite HG Supply.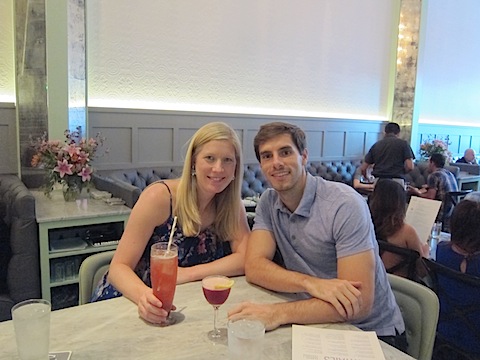 -I've never felt more organized and efficient at work. I'm keeping my inbox to the bare minimum and I reply with lightning speed every time something comes up. I worry about going into labor with unfinished business, and I don't want to have to think about a thing during maternity leave. It feels like it might be temping to check and respond to emails though?
-I've been eyeing a new set of sheets because I have a Pottery Barn gift card. The kind I think I love are Egyptian cotton but they are sooo $$ though. Any recommendations for resonably priced Eqyptian cotton?
-Matt bought me a 3.8% mango session ale (the lowest ABV craft beer we could find) to enjoy postpartum. I was such a wine-o all last year so I'm surprised all I want is an ice cold beer. And a margarita with ceviche. PS, this song makes me want alcohol! PPS, is there a volume limit for music in hospital rooms?
-Someone gave me one of those coupons to try Blue Apron for free. I love the recipes and switching things up, but it sure seems like a lot of work in comparison to most of my go-to recipes. How does HelloFresh compare?