Well aside from my blog being all out of sorts (sorry guys!), I had a fabulous weekend. Durham finally feels kinda like home, and not just some strange place I am visiting on an extended vacation.
After running errands all day Saturday, I came home and split this Trippel with Matt. It was strong with a spicy-hop finish and I give it two thumbs up! Hopefully, I can add a few new beers to Beer Love once the blog is back to normal.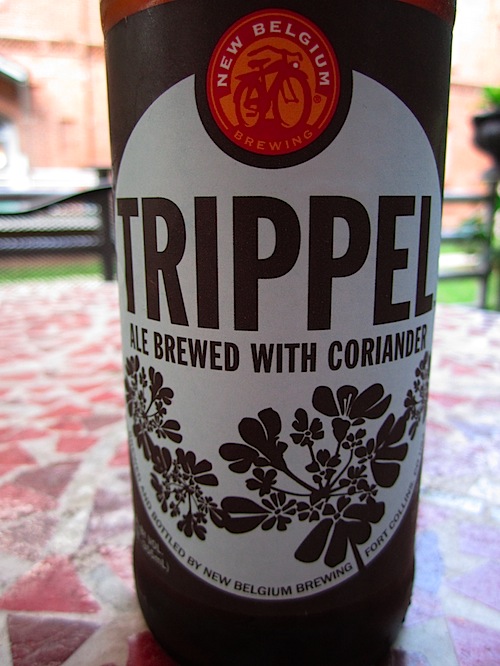 I've been participating in a lot of group/social events lately, so I decided on Saturday that a one-on-one date was needed. Luckily, Matt and I started keeping an eye on Living Social and Groupon deals long before the move, so we've built up quite a collection.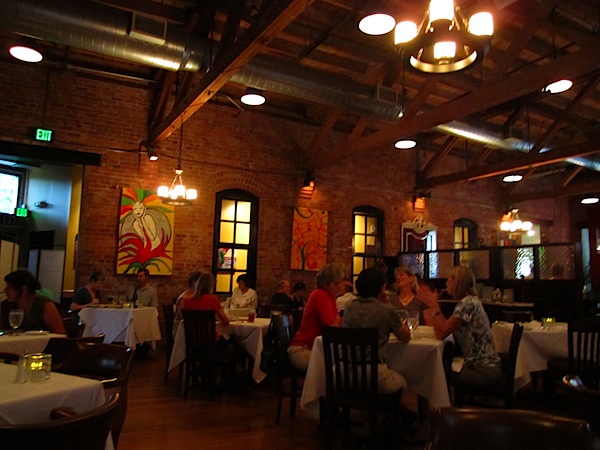 There's a charming little Italian restaurant in the same building as our apartment, so we bopped right over to use a gift certificate.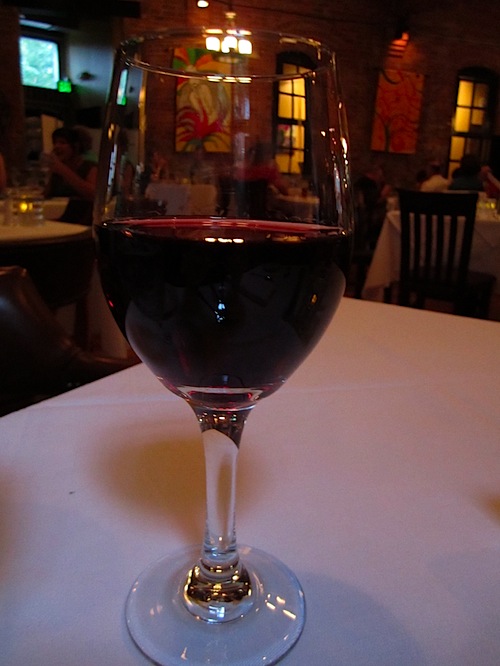 I had a 'super Tuscan' to start and enjoyed it with large hunks of this fluffy bread dipped in balsamic and oil.
The entrees were about the same price as Boston restaurants, but the portion was probably double! I ordered the scallops with fresh tomato, herbs, lemon, capers, and oilve oil with a polenta cake. There were also unidentifiable greens!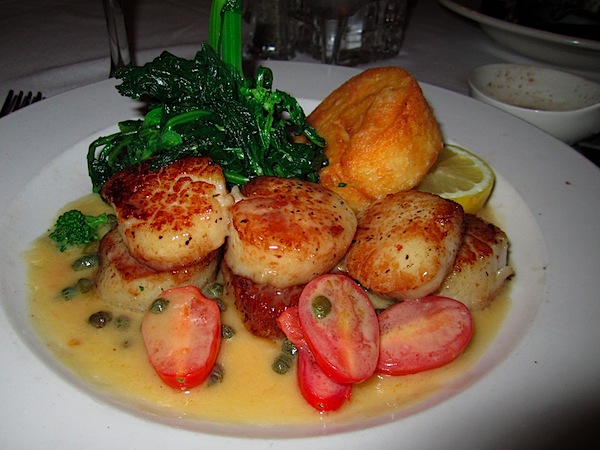 I usually think of scallops as a lighter portion, but six of these guys left me feeling stuffed and happy.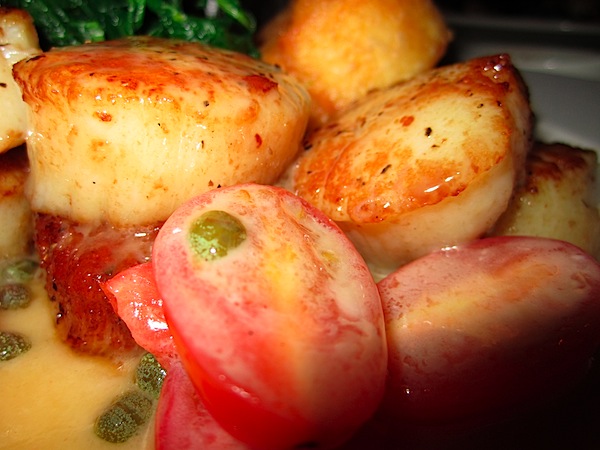 After dinner, we walked off some of our fullness and headed over to the party apartment complex for…a party! We stopped by to see a friend and I was offered a glass of the most wonderful sparking wine. And, it's only a few bucks at TJ's. Don't ya love that?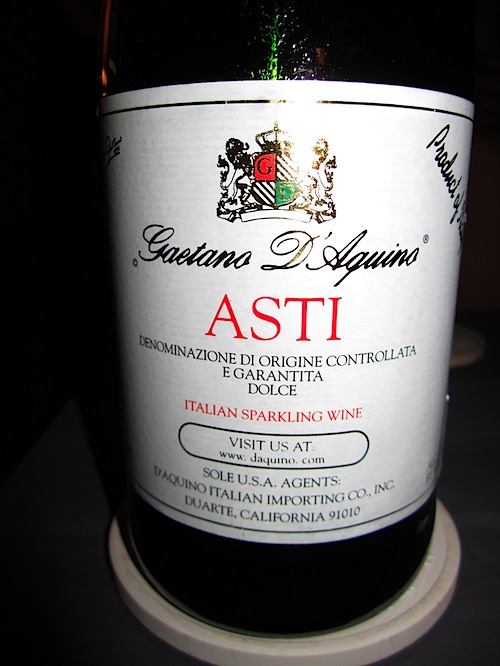 We spent the rest of the evening mingling in a hot apartment, but it was fun to be with a crowd. The group ventured over to the famous Shooters, but I decided to go to bed when I realized the cover was $10:(
Sunday, I caught up with a good friend at Parker and Otis and had another amazing panini and a spinach salad. I love Durham nooks! Adios.