It's hard to believe that summer is coming to an end. Because we relocated right smack dab in the middle of it, I feel like I haven't been able to fully appreciate the wonderful foods of summer. And, I haven't had a chance to see the ocean:(
We all know the kitchen and I haven't really been friends this summer. But when a coworker bought me a bag of fresh herbs from her garden, I had a small yearning to cook!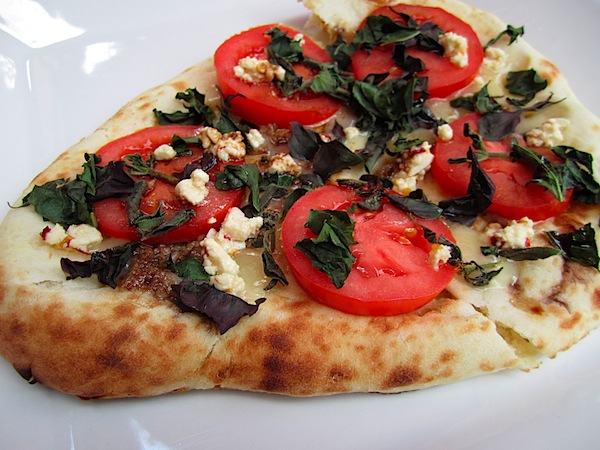 Don't get too excited, I simply threw ingredients on a piece of naan. I foraged the fridge for something that would compliment the fresh basil and oregano and came up with Vermont white cheddar, roma tomatoes, and a dusting of chili feta.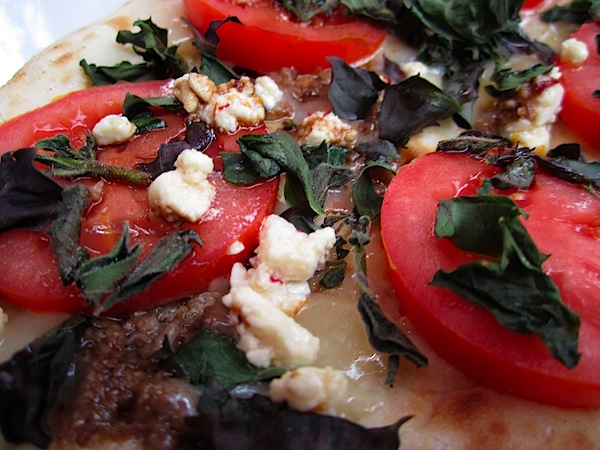 Simple. And the end result was fresh and summery. If only it had not disappeared so quickly.
I felt zonked today and simply could not bring myself to go to spinning, so I'm heading to bed super early in an attempt to feel normal in the morning. We're going to a Durham Bulls game after work tomorrow, so I want to feel energized!
Sleep Tight.