My goodness, I packed a lot of fun into this 48 hour vacation.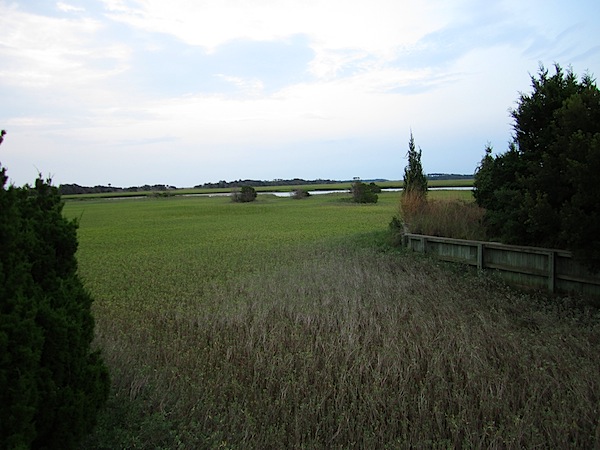 Matt and I brought a bottle of wine from home, so yesterday evening we headed to the little gazebo on the marsh to enjoy cocktail hour at dusk.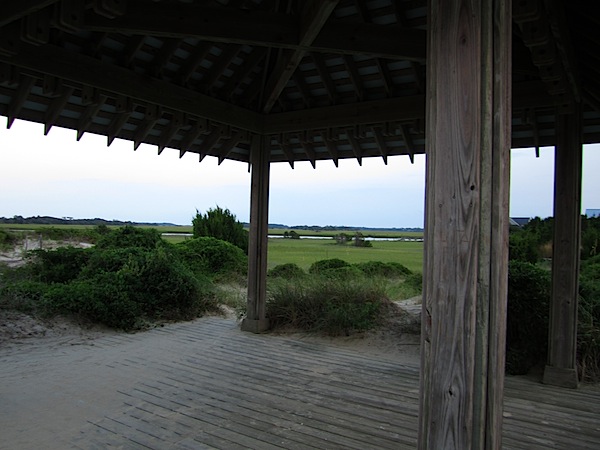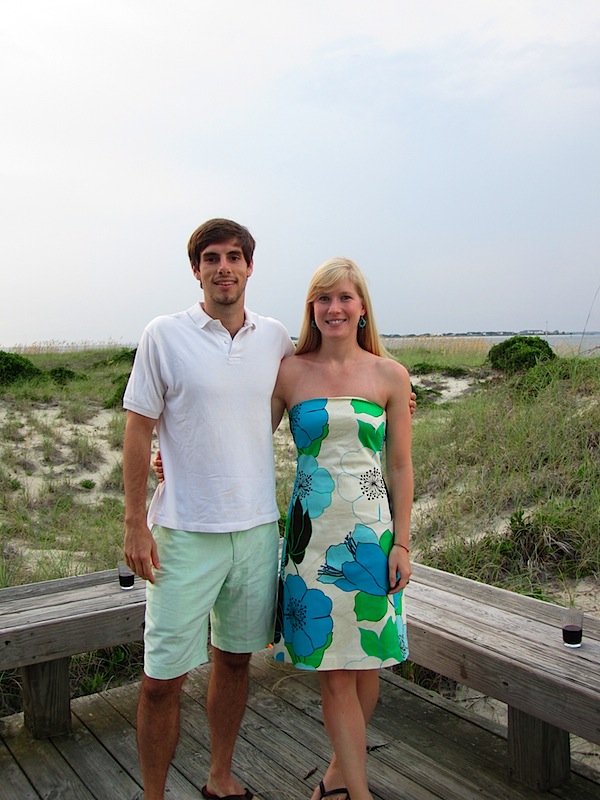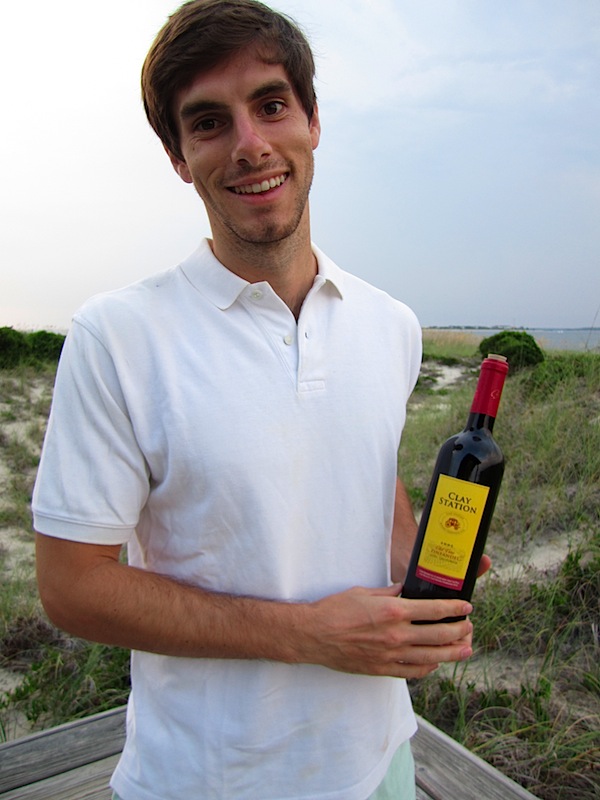 We've been saving this bottle of wine since 2007! I believe the bottle is from my sister's wedding weekend, so there's some significance behind this very peppery zin.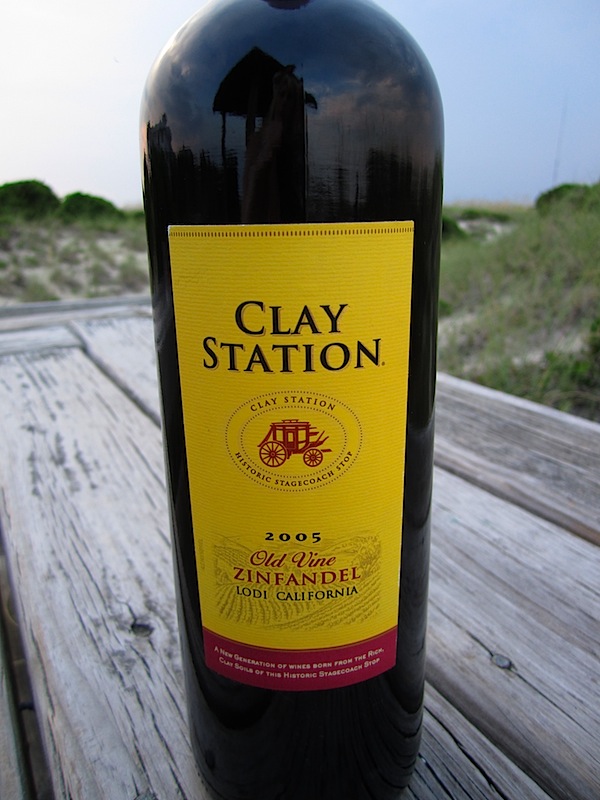 Mmmm…it was delish!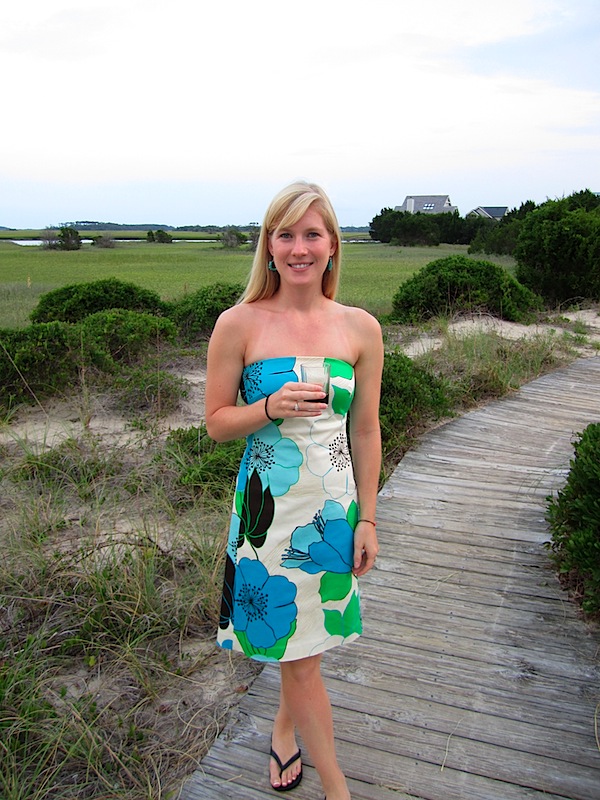 Unfortunately, bugs love Matt's scent, and we had to leave because he couldn't stand the gnats. Luckily, there are many beautiful scenes to be enjoyed on Bald Head, so we walked over to the harbor to continue the festivities.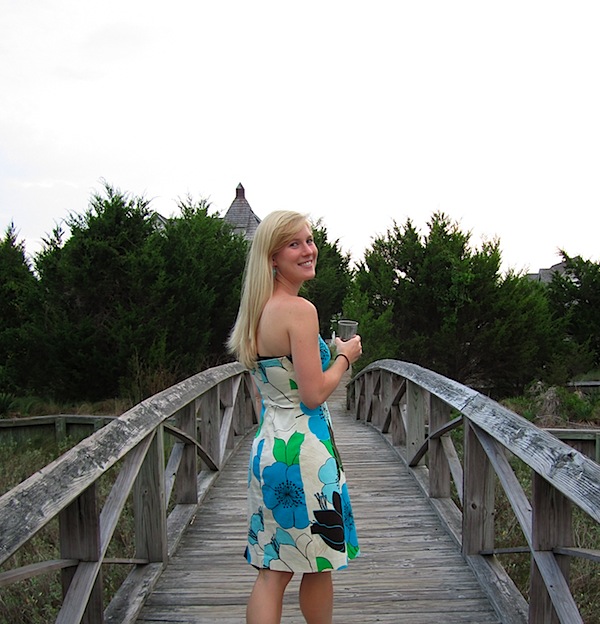 Not a bad view, eh?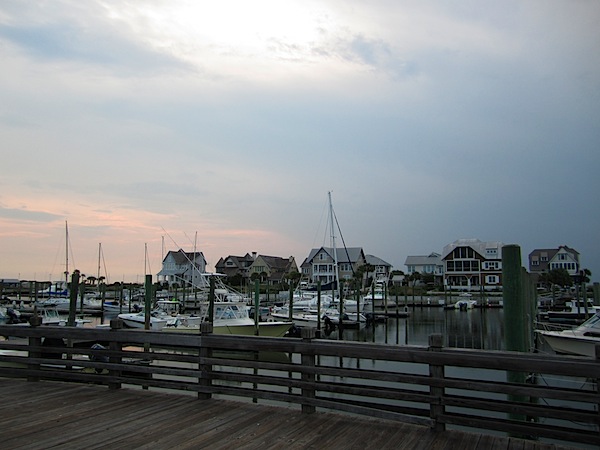 We couldn't quite finish the bottle because we had to get to dinner!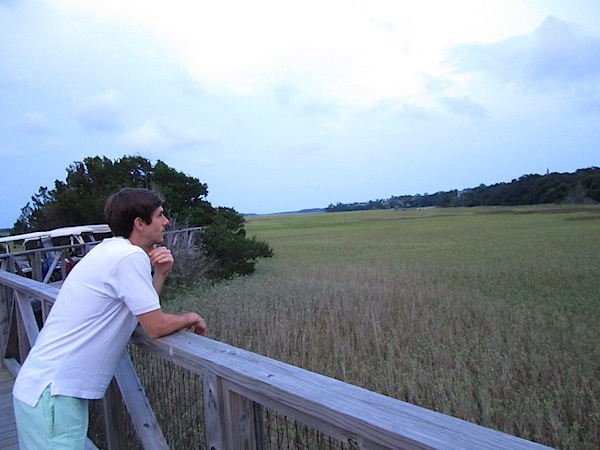 We strolled over to the River Pilot Cafe, stopping to admire Old Baldy of course.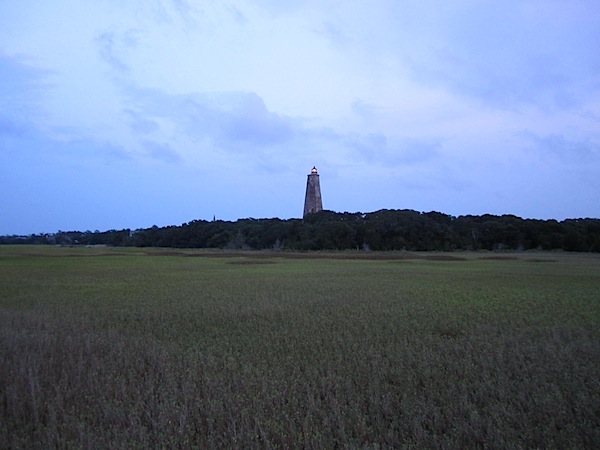 The River Pilot is a small restaurant and it's only open during the summer, so I had never had dinner there before last night. We usually come to Bald Head in the off season or cook – it was nice to try something new.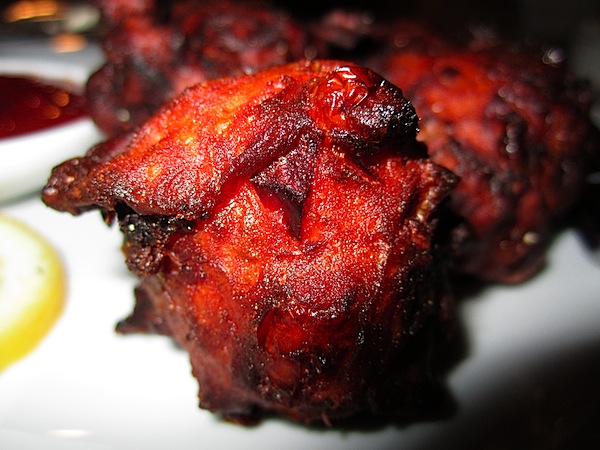 And, it FAR exceeded expectations!!!!
After drinking red wine, I just could not decide what I was in the mood to drink. I debated a cocktail, more red, I then decided I needed a flavorful thirst quencher. I ordered my first Octoberfest of the year (Sam's). I thought it would feel too early, but as soon as it hit my lips, I knew I had made the right choice. It was much lighter than I remember and tasted great with my spicy food.
The ball you see above is a crawfish beignet – fried dough stuffed with crawfish meat, corn, and peppers. They were a tiny bit burned on the outsides, but the insides were splendid. We also took down a basket of scrumptious cornbread and biscuits with sweet butter instantly upon sitting down.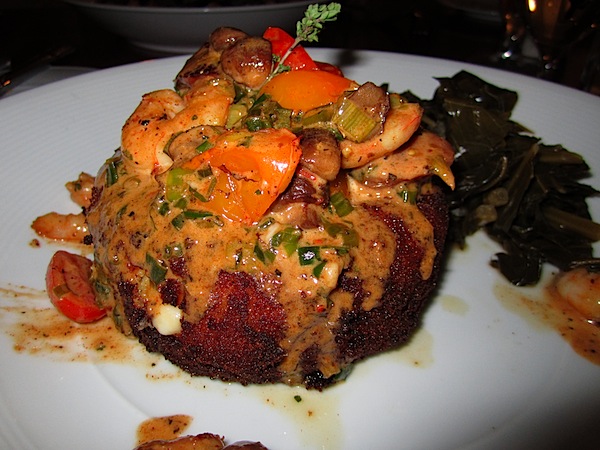 But this beauty, this is what MADE by night. I ordered the shrimp and grits and was basically imagining a creamy bowl of seafood risotto. When this enormous ball arrived, I was thrown off.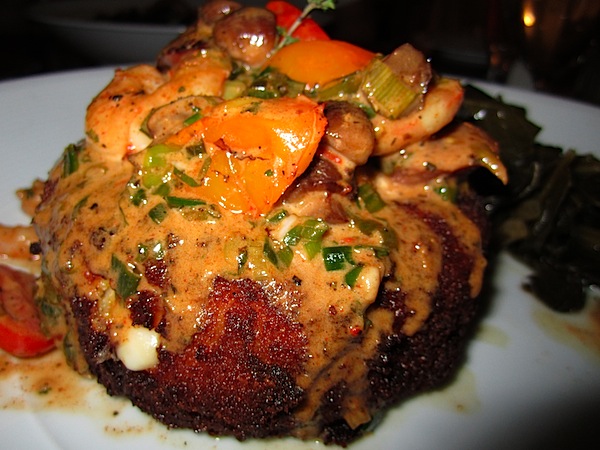 Upon cutting into the ball though, I found the most delicious grits in cake form. And soaked in a spicy sauce with andouille sausage and shrimp, this was pure heaven. I mean, in the running for entree of the year good. The collards were great too.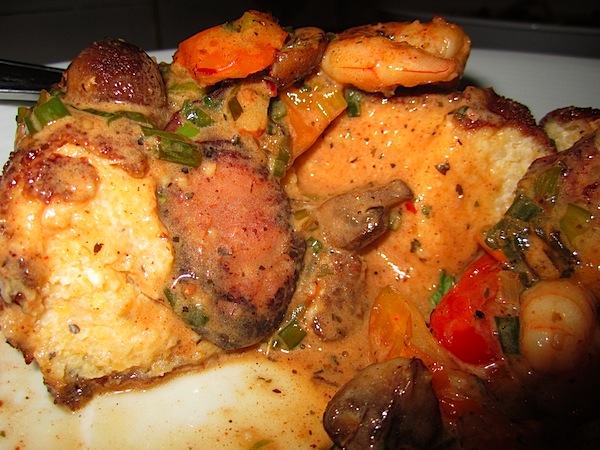 Oh, and the portions were HUGE. Matt's paella was the biggest portion I've ever seen outside of the Cheesecake Factory. We started to panic half way through our entrees, because I had my heart set on dessert, and after the cornbread, biscuits, beignets, and entree, I didn't think it would happen. So I did something I've never done before, I stopped eating my entree and had it packed up so that we could order two desserts.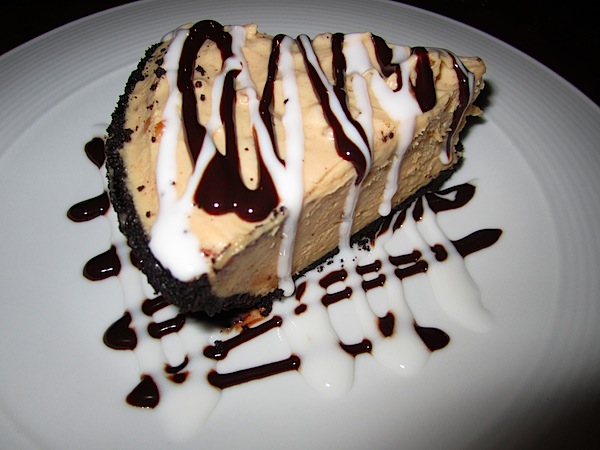 First, peanut butter pie. Again, something I wouldn't usually order because it always sounds a little generic, but this was far from normal. Thick, creamy, and loaded with pb flavor.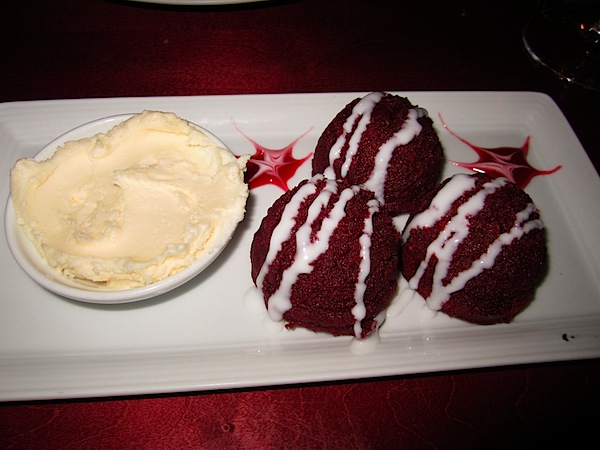 If you know me at all, you know that dough and cake are all my heart desires. Umm, red velvet cake balls with cream cheese icing for dipping? This restaurant is insane.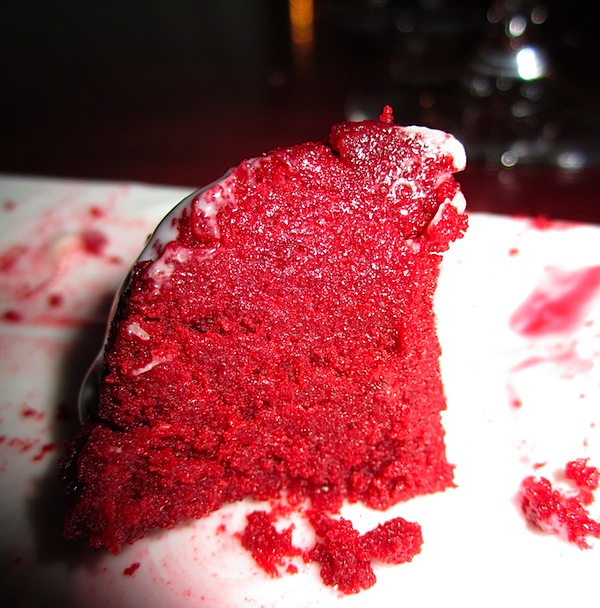 They were raw in the middle. Need I say more?
—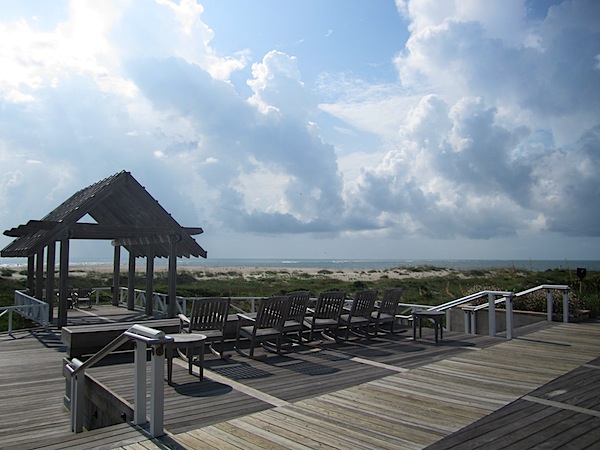 I slept wonderfully in my little house and headed to the beach club in the AM for a quick workout. Only the elliptical was horrible and I couldn't bare to stay in the tiny, sweaty room. So, I went to the pool to swim laps! Only sixteen minutes into my swim, this happened: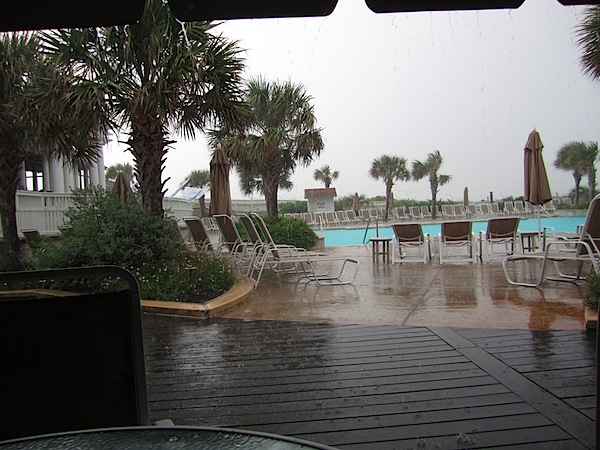 I spent about an hour reading The Help under the protection of the porch. I was a little sad, but it was actually relaxing to just read and listen to the rain.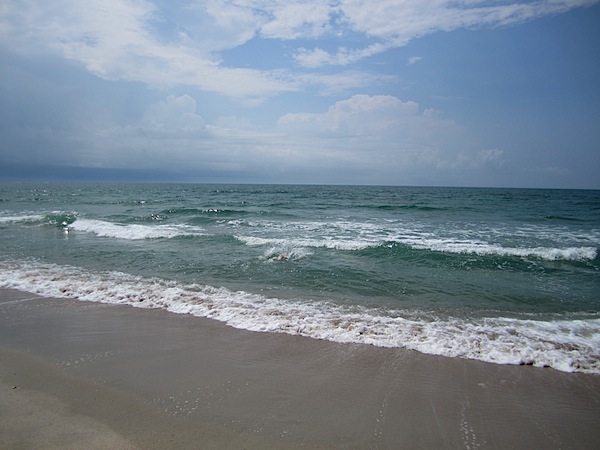 And the sun was out again in no time. Matt and I took a quick walk, and then realized it was time to go:(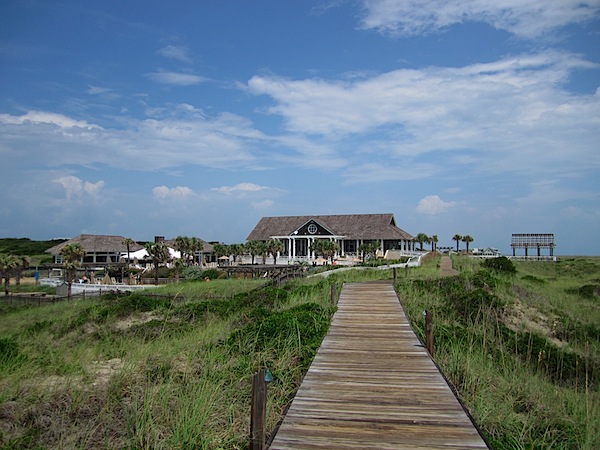 I had planned on eating lunch at the beach club, but decided it made more sense to eat the leftovers from dinner. To ease the sadness of leaving, we split an Avalanche Ale by Breckenridge. It was mighty tasty and surprisingly summery.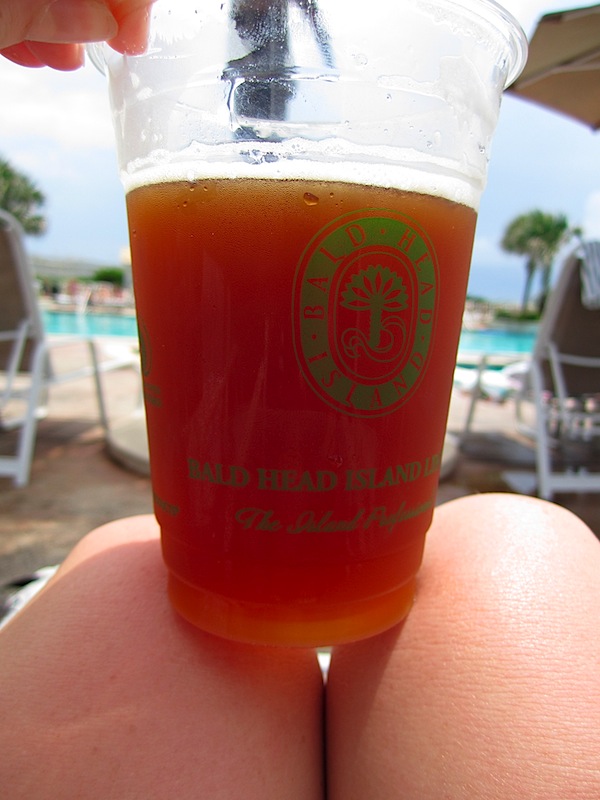 And my leftovers were amazing.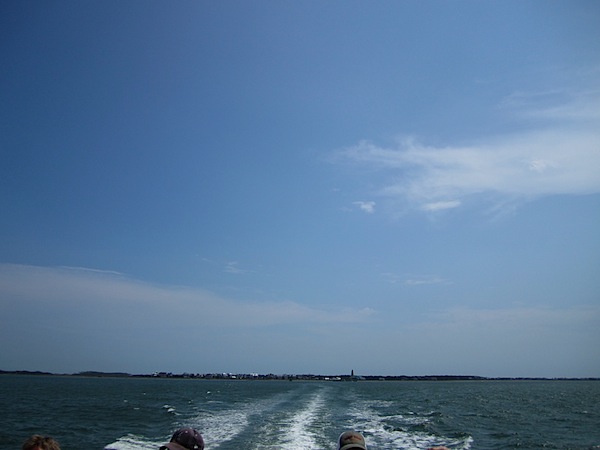 Bye, bye Bald Head.