I'm gonna make this a quick one because it's been one of those nights where the time just slipped away from me. Matt and I had to run lots of errands for a small gathering we're hosting tomorrow night, and by the time we'd finished, it was 9pm!
By that time, I was starving and tired of making hostess decisions. That's where a frozen pizza comes in.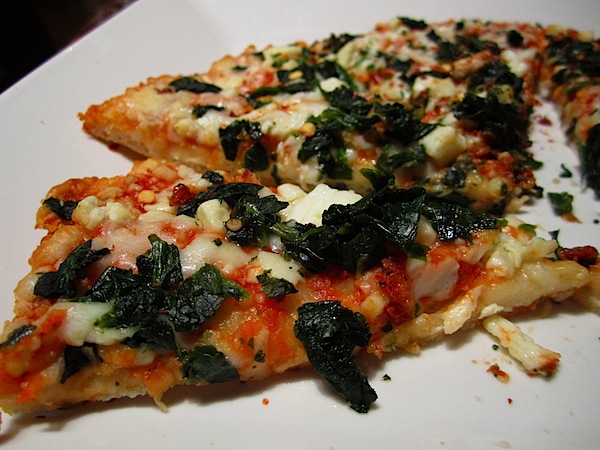 The last WF pizza we had was awesome. This one was not. But even bad pizza has a way of tasting good.
I cannot even express to you how excited I am to have a three day weekend. I've only been working for one month, but I need a long weekend. And can I just say that I'm actually so glad that I'm not traveling anywhere, because that would involve effort and planning. Instead, I'm going to stay put in my new town, entertain friends, tailgate with family to kick off the Duke football season, brunch it with the girls, and do a whole lot of eating and sleeping.
How are you spending the long weekend?