Having people over finally motivated me to hang pictures, so without further ado, here's the ole tobacco warehouse that I now call home.
View from entrance: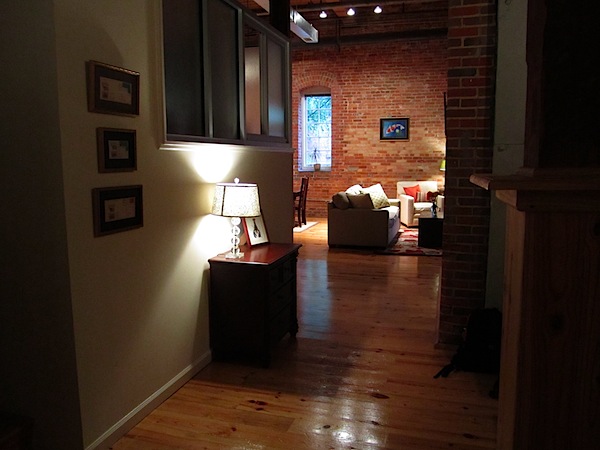 The very basic kitchen with a pole in the middle:)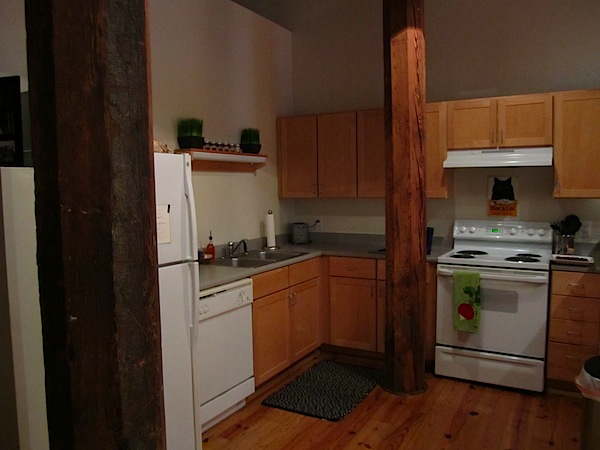 My lovely new dining table; a gift from my grandmother last Christmas. That's her art on the wall as well!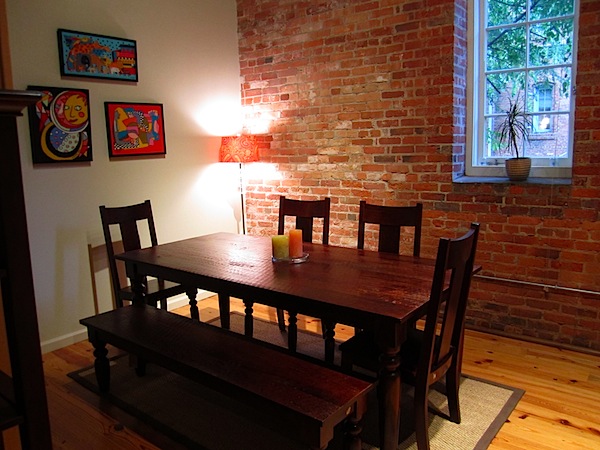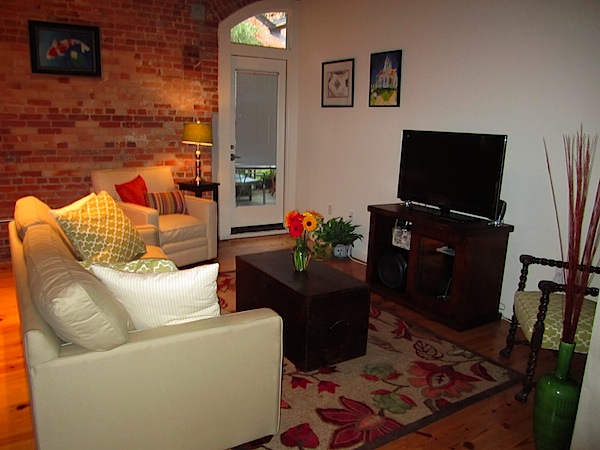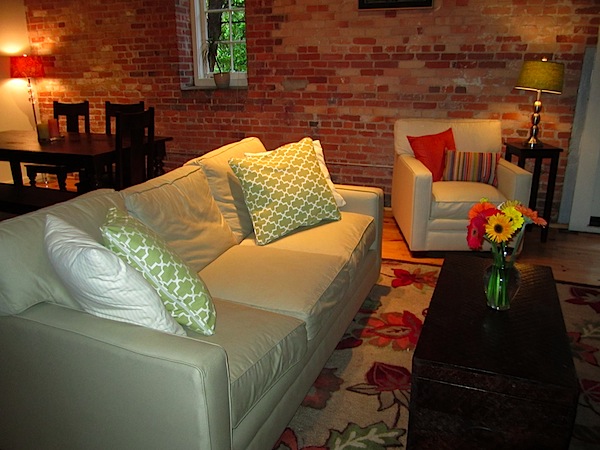 An antique chair that my mom helped me get re-upholstered; I believe it was a great Aunt's. [that's an old elevator shaft behind it].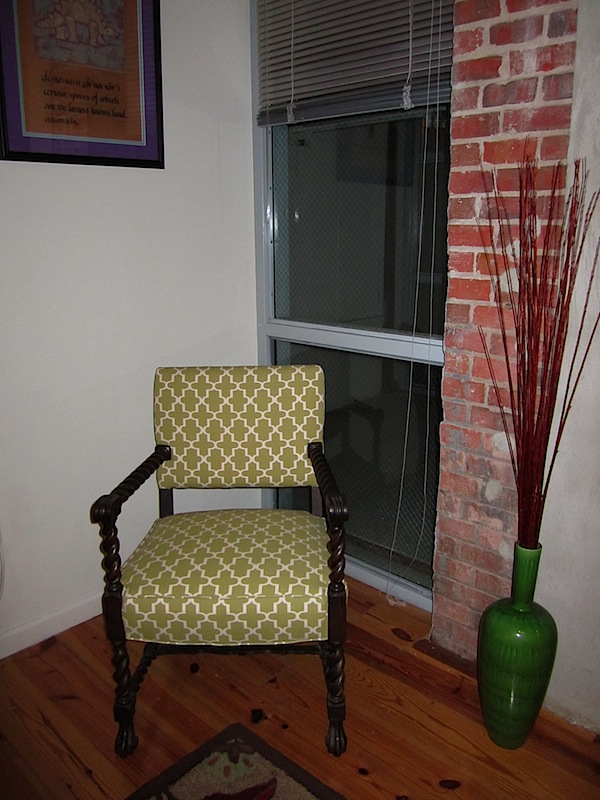 View looking back to front door: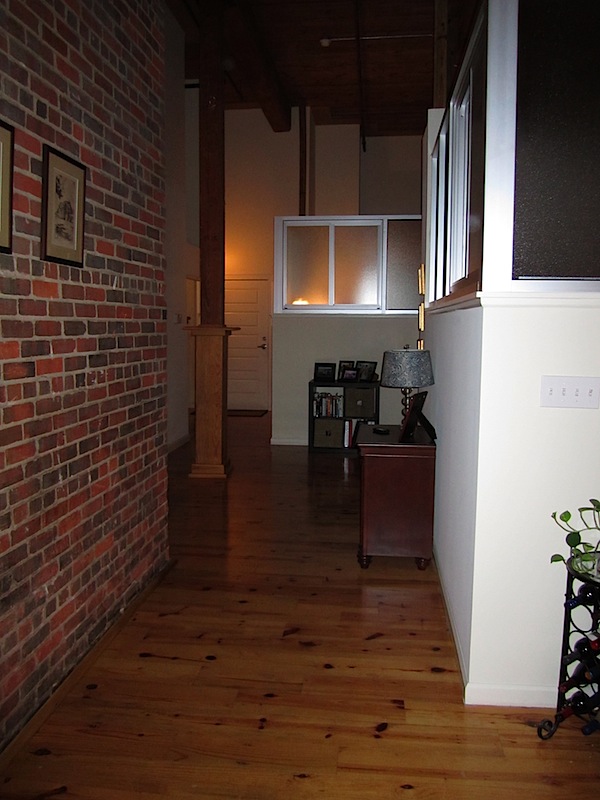 The still unorganized double desk.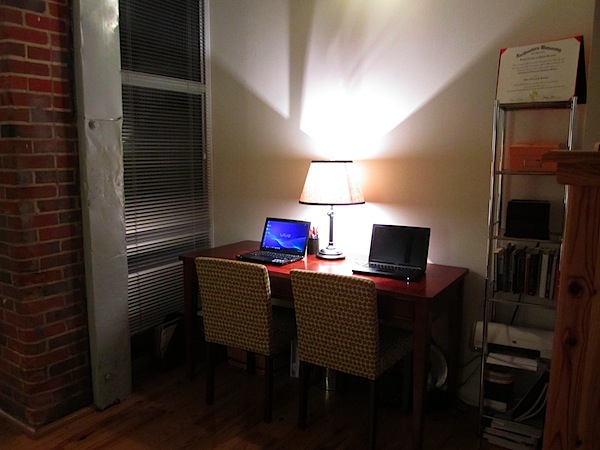 Steps up to bedrooms: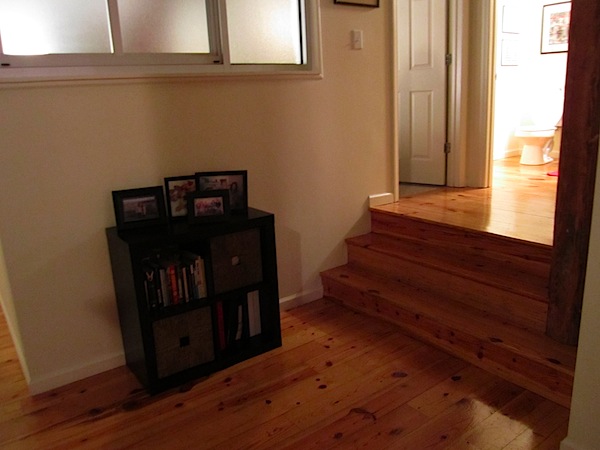 The very empty and still in-progress guest room: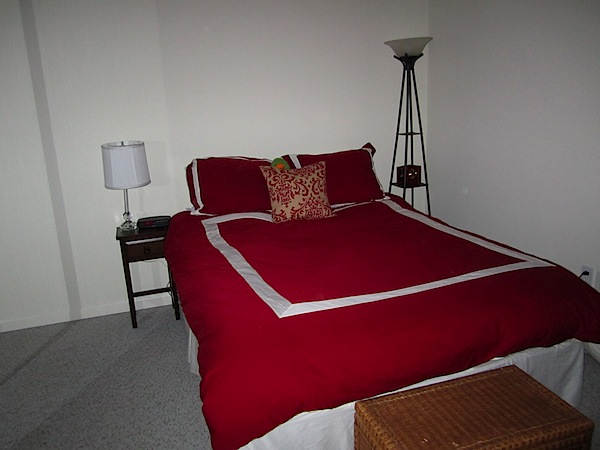 My cozy (and open) bedroom.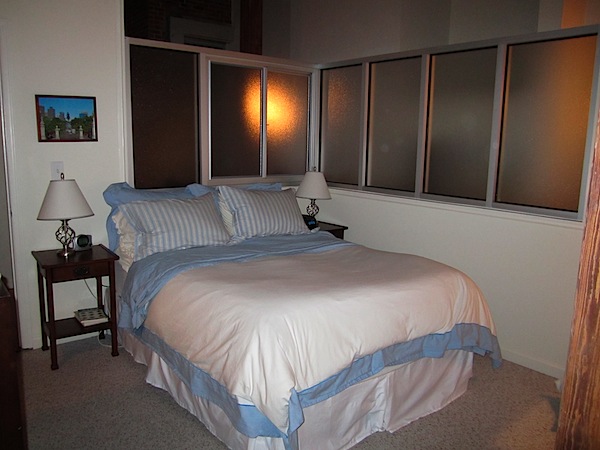 The major drawback of this apartment is that there's no natural light in the bedrooms. I'd like to add some more color to brighten this up, but a bedroom redecoration is not in the budget in the near future…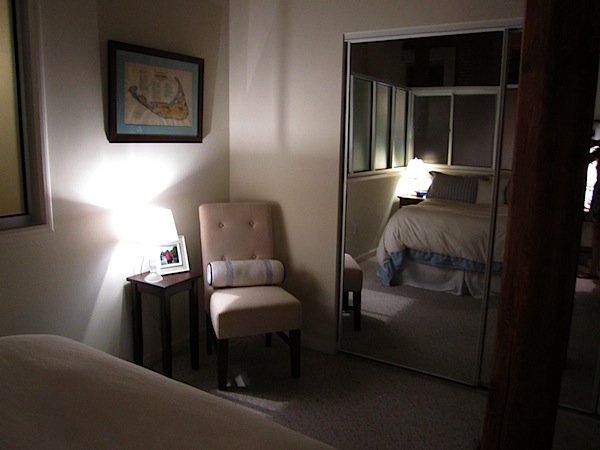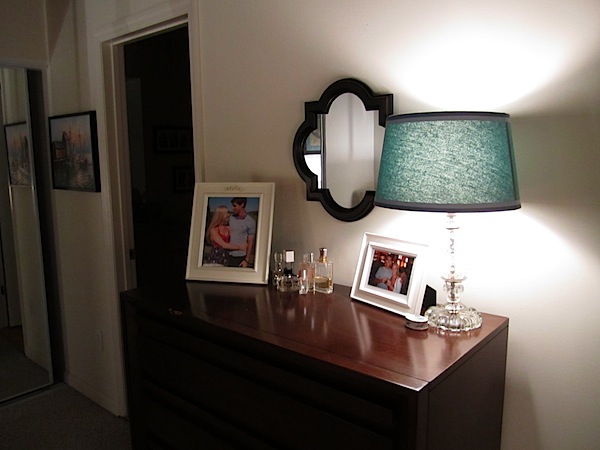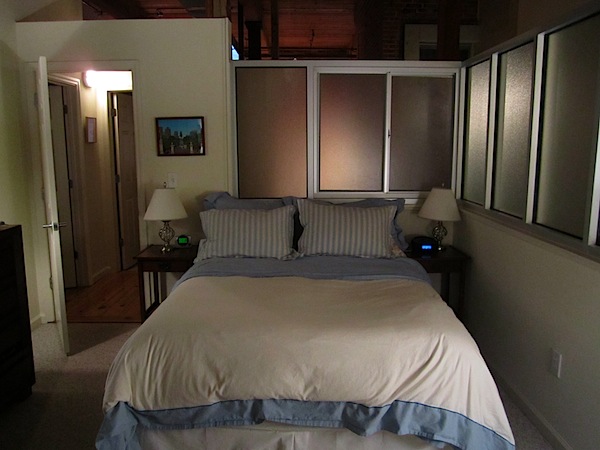 I'll spare you the bathrooms – they aren't that exciting:)
And that's the tour. Thanks for visiting.