Matt and I had the end-of-weekend blues yesterday, and since we ate free junk food all weekend long, we ventured out for an Asian feast. I've heard nothing but good things about Mount Fuji and it just happens to be across the street.
Splitting a three course meal is my favorite way to save money and maximize variety. We started with one last taste of summer – shrimp and basil spring rolls. These were a bit boring on their own, but the peanut dipping sauce was delicious.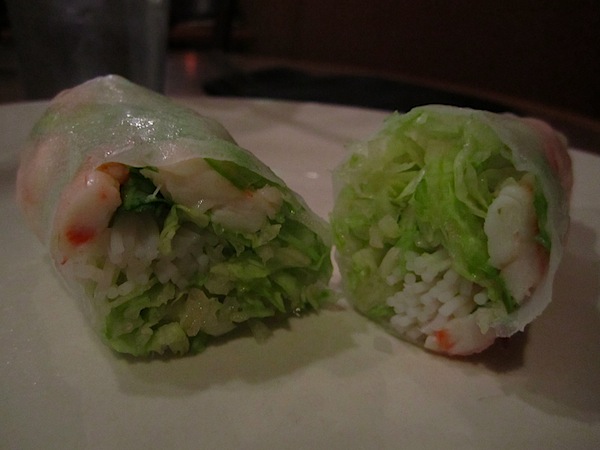 The Thai soup was definitely the star of the meal. It was made with coconut, chicken, lemongrass, lime, mushroom, tomato and cilantro and the flavor was simply incredible. Gotta love the huge portion too.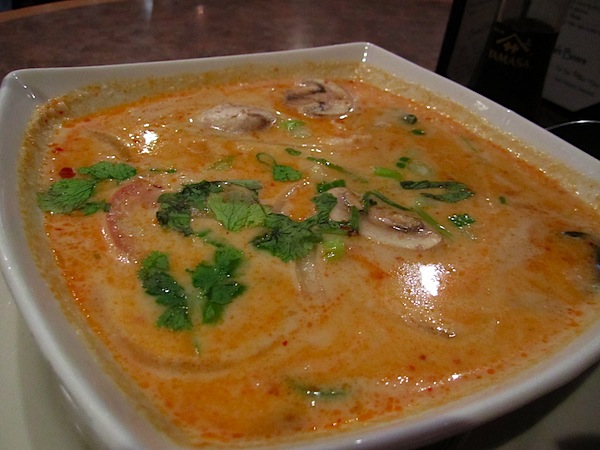 Our entree was the Thai version of sweet and sour shrimp. I almost always order Asian meals that involve shrimp, peppers, and pineapple because it's one of my favorite combos. This was really satisfying, but nothing spectacular. I'll be back to Mount Fuji for the soup though and the bill was something to smile about.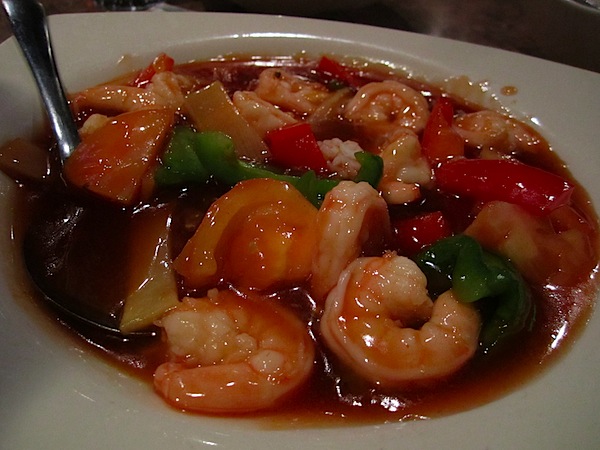 It was nice to enjoy dinner out last night because today was a gloomy Monday. The ac was blaring in our office and the skies were grey. I seem to be more sensitive to Mondays these days. However, my mood picked up after a lunch walk with Matt and I knocked out a ton of work this afternoon. Man, the days sure do fly by. Slooow down life!