I loved your comments yesterday – thanks for making me laugh:) Some people believe there's never a place for negativity, but sometimes its comforting to hear other people's complaints instead of my own thoughts.
This morning, I got up and went to my third yoga class! I think I might quit though because it's just soo hard and there are no other classes offered at my studio (it's new so the offerings are very limited). I know it's good for me, but at 6:30 in the morning, I might rather just be sitting on the bike staring at the TV. We shall see.
Today was rainy – perfect day for soup! I bought this boxed soup and pumped it up with kale, sweet potatoes, and corn.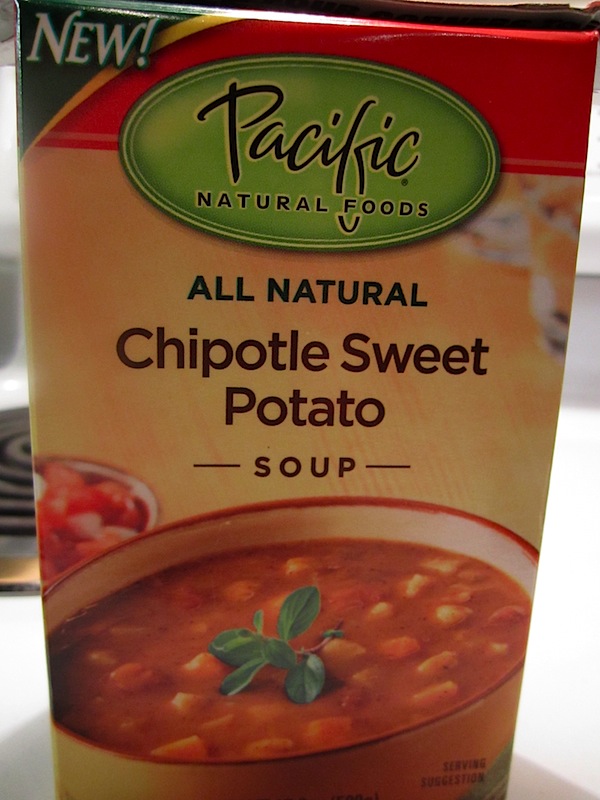 It turned out great.
LOVE these virginia rolls from GH Virginia!!
Soup was such a nice change of pace – I haven't had it yet this year and the warmth felt so nice. It also forced me to slow down, as I'm typically a really fast eater.
I'm excited for tomorrow because my office is having a retreat, so I'll get a little break from a regular work day to reflect on my role (which I already do quite often). And, I'm actually helping to lead the group in yoga, so it should be an interesting morning. My days ends with TWO happy hours. Yay.