A beautiful sweet basil pesto pasta dish with fresh shrimp. Not.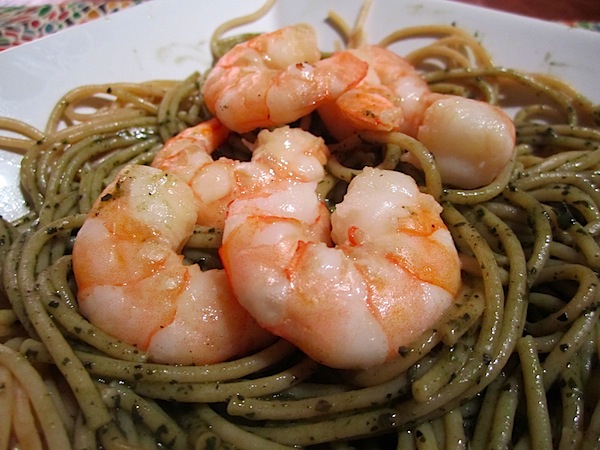 This meal just grossed me out and made my stomach churn. Even though I bought the shrimp on Monday, they smelled extremely fishy when I was washing them and I think the smell just stuck with me after they were cooked. I used one of those packets of herbs with olive oil for the sauce (I wanted a change of pace from my jarred pesto) and it was really oily even though I didn't even add all that the packet called for. The combination of fishy and slimy just reminded me too much of algae and seaweed and I declared to Matt that our dinner tasted like a pond. With my appetite though, I still cleaned my plate and then felt queasy for a good hour afterwards. What finally made me feel better? A haircut. There was a cancellation at my salon and I got in at the last minute. I had a nice inch cut off the bottom and a whole lotta thinning action. It's a bit shaggy looking with the blunt edges, but it feels a zillion times better and seems brighter. I got complaints last time, so here's a snap.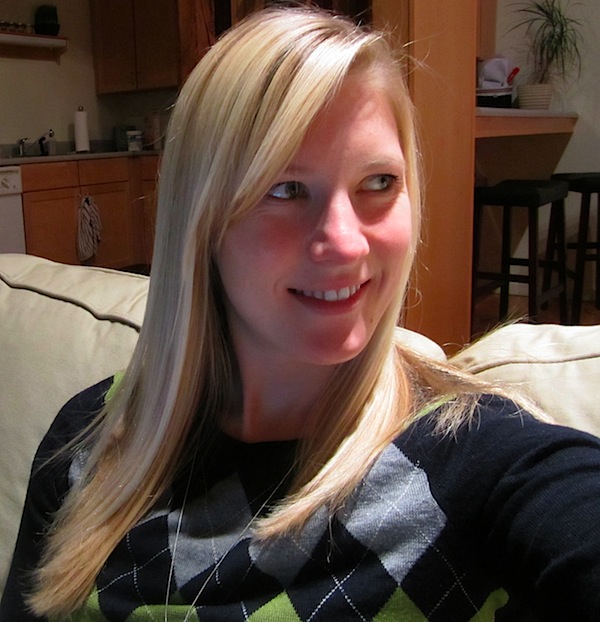 I'm still feeling a bit shrimpy, so I'm heading to bed early. We sure are getting close to the weekend friends! NIght!