Hello, Hello! Thank you all for the kind words. I'm honestly a bit scared about the decision and I felt better reading your comments:) A great weight was lifted off my shoulders on Friday, so my weekend was extra fabulous.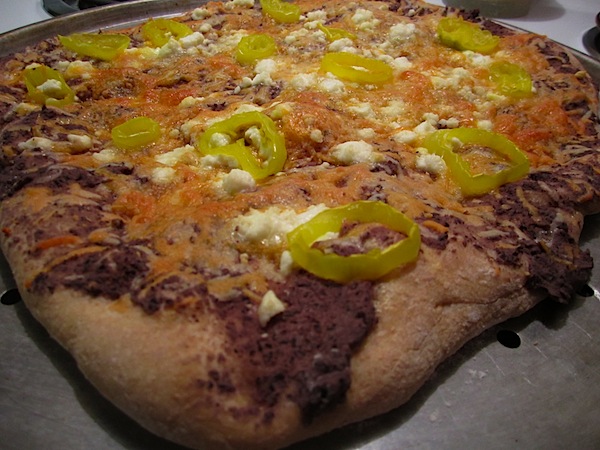 After work, I made a black bean mexican pizza and enjoyed an old favorite beer with Matt.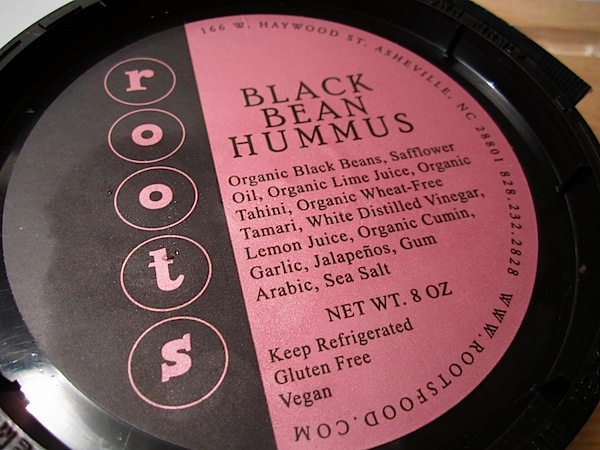 The weekend also involved a festive tacky sweater party,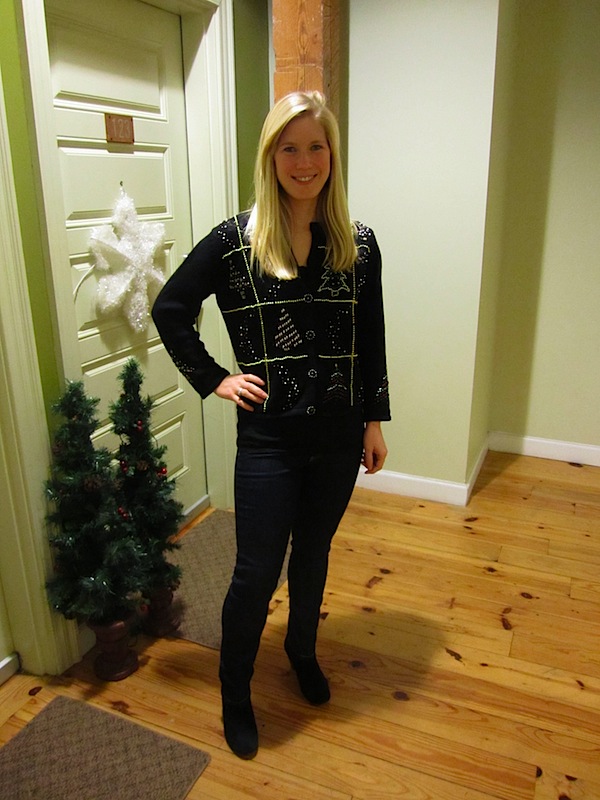 and a red velvet cupcake tasting. I'm in charge of ordering the Christmas dinner cake, and I take my role very seriously.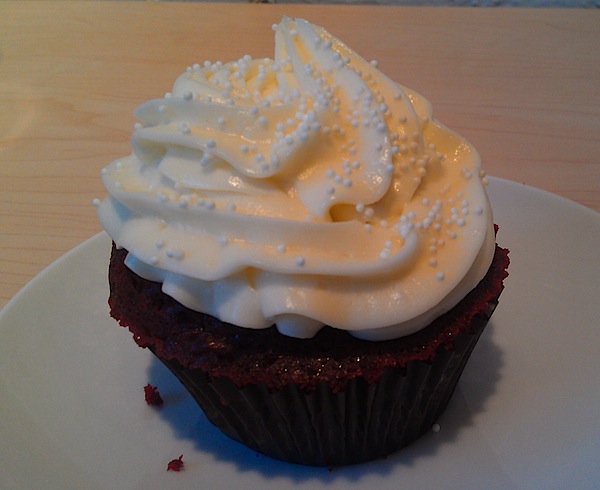 The real treat of the weekend though, was the wonderful dinner I had at Foursquare restaurant with my parents. We shared a bottle of Old Vine Malbec, which was probably one of the spiciest reds I've ever had.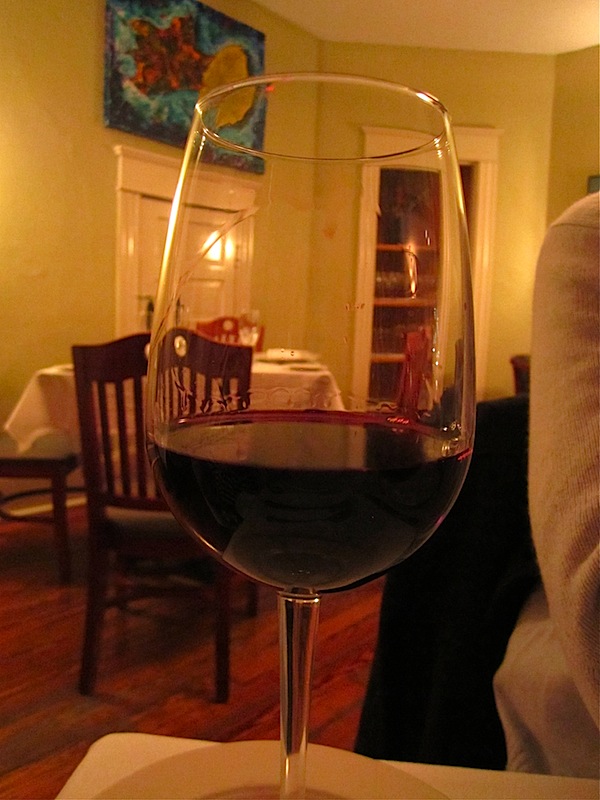 The bread looked like the boring kind, but it was actually delicious – dense and chewy.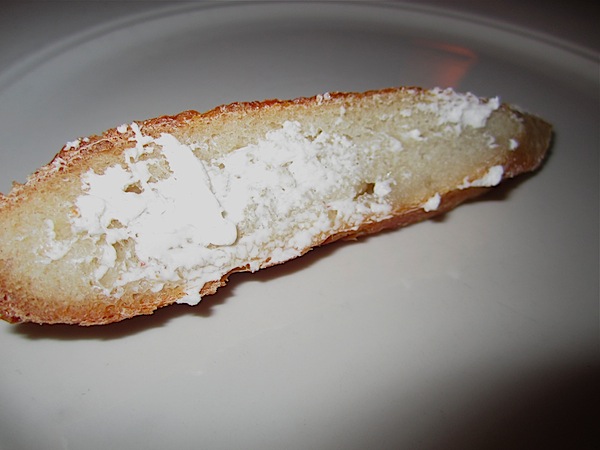 We split an order of catfish beignets with grilled radicchio, balsamic pickled vegetables, and tartar sauce as an appetizer. I loved this dish – it reminded me of New Orleans! The outer layer was doughy and sweet and it paired so nicely with the tart vegetables and tatar sauce.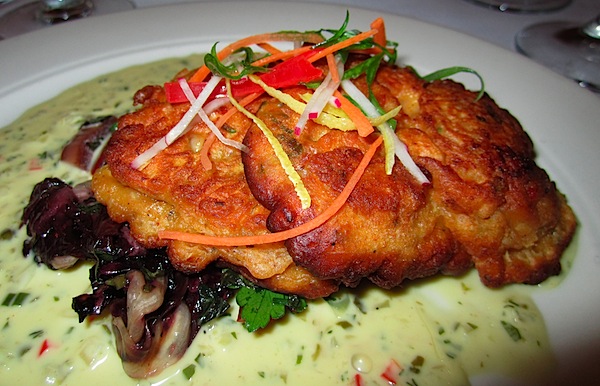 As usual, Matt and I both wanted to try multiple entrees, so we split two. Below is the phenomenal hickory smoked pork Osso Buco with cornbread streusel, pencil cob grits, Russian kale, and spiced cider reduction. When I put my fork in this, all the meat literally fell the bone. It was really amazing and one of the best pork dishes I've ever had.
Up second was the country ham stuffed North Carolina flounder with split pea-potato roësti, vinegared red cabbage slaw, and red eye gravy. Another WOW. This dish was unlike anything I have ever tasted because the country ham was salty and crispy, the fish flavor was subtle, and the vinegared cabbage was a bit sour. All together it was really unique.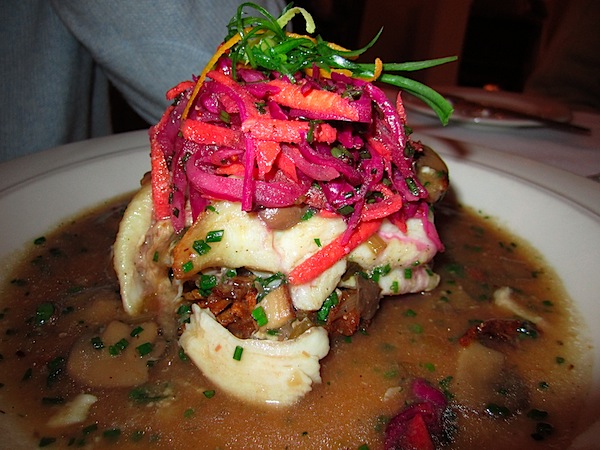 Dessert seemed to be hit or miss. We ordered the "Chocolate Waffles" with dreamsicle ice cream, chocolate-orange sorbet, and orange-Grand Marnier compote. I'm not sure why waffles was plural though, because it was literally half a waffle and it was a bit dry. The ice cream and sorbet were really good, but not something I wanted on a cold December night.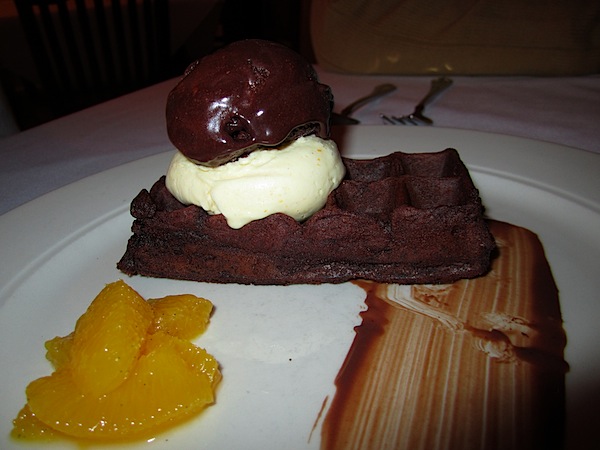 However, our other dessert was delightful – a Chocolate Turtle Torte Maldon with salted pecans, vanilla-bourbon gel, and sourcream Chantilly. This was so thick, we could barley cut through it with a fork! Yum.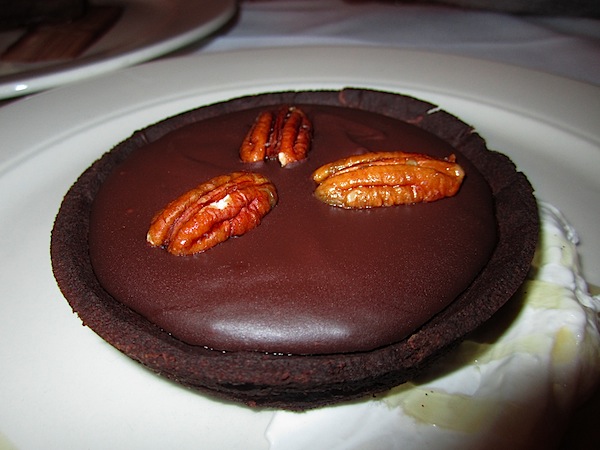 Durham does it again – another restaurant that has blown me away! I was able to experience this awesome dinner through the Foodbuzz Tastemaker Program in exchange for trying a new app by American Express. The app is called Serve and it's an online bank account, but allows users to easily exchange money through a smartphone. So rather than asking a restaurant to split the bill, or owing people cash, you can simply re-pay dinner mates through email. Though there's a convenient app for iphones and Droids, I prefer to do my banking on a computer, so I just transferred the funds to pay my part of the bill when I got home from dinner. It was super easy to set up an account and transfer money: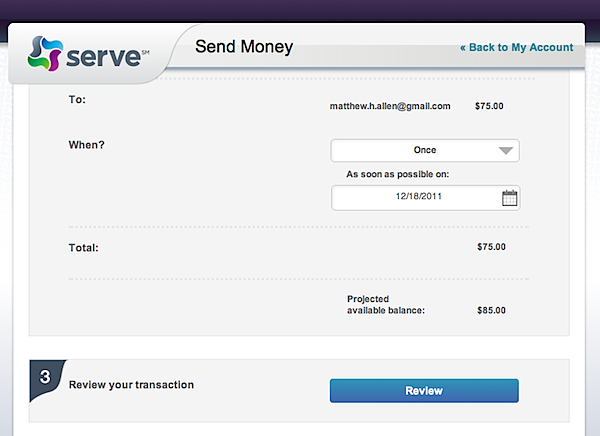 Serve is very cool and convenient, especially since it's gives you the option to use a debit card that's directly linked to the online account. The biggest obstacle, though, is that all your friends and family would need to have a serve account to make it worthwhile. Already having a couple checking and savings accounts, I can see why some people wouldn't want to have their money in yet another bank account.
Thanks to Foodbuzz and AMEX for the dinner –
As part of the Foodbuzz Tastemaker Program, I received a $250 stipend to try Serve from American Express
.
You guys can sign up for Serve and receive a $10 credit towards your first use. Also, comment below within the next 7 days for your chance to win an extra $100 credit to your account! Official sweepstakes rules and regulations may be found
here
.
See ya!