I borrowed some juice from a co-worker, but just enough to write a blog post before my computer dies again. So sad.
Anyway, I left off in Amelia Island, but on New Year's Eve, we made the short drive to Savannah for a bit more hustle and bustle. Every time I visit this city I fall in love, because it's just soo beautiful! There's a square covered with spanish moss everywhere you turn.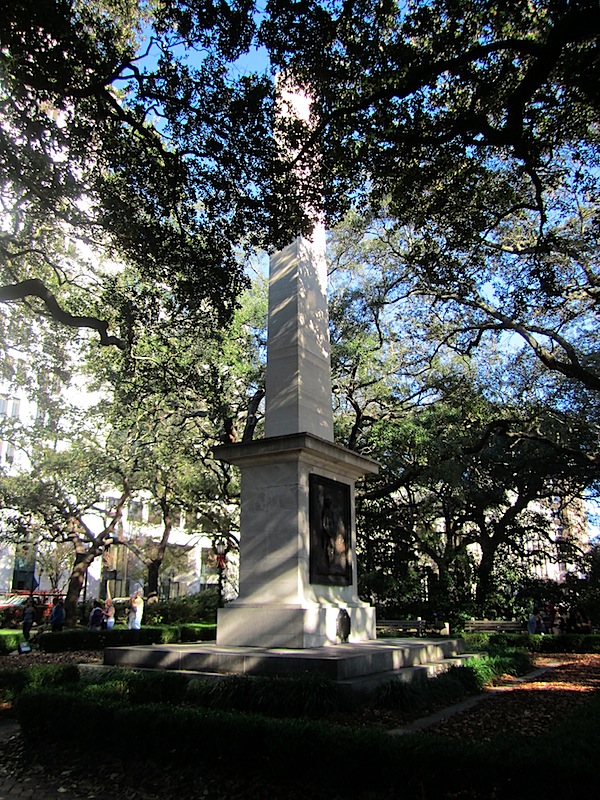 Of course, we stopped by city market for a praline sample.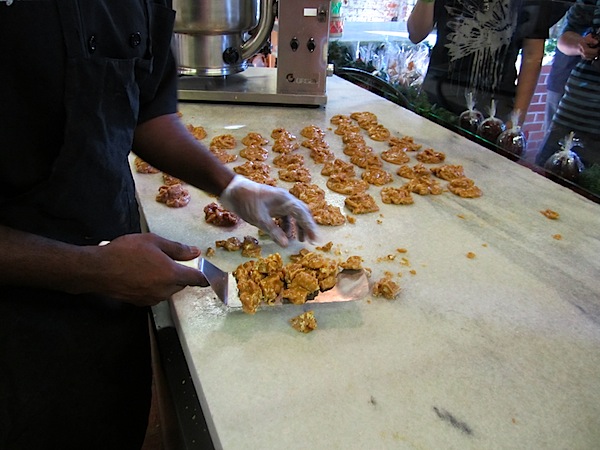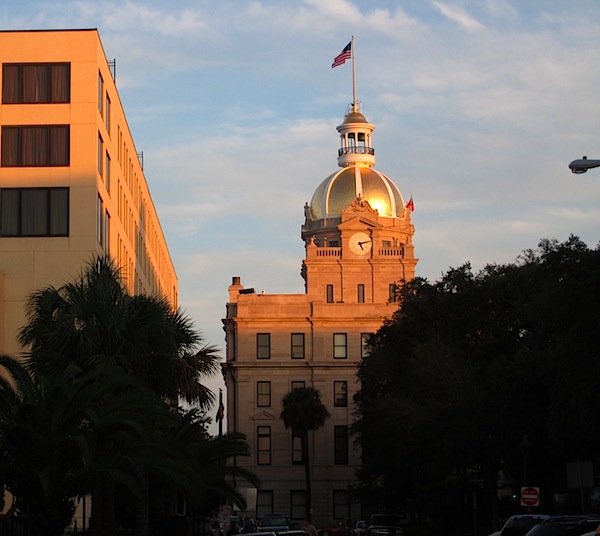 And after a bit more walking around, we stopped on a bench to enjoy this basil shortbread cookie from a Back in the Day bakery. Delish.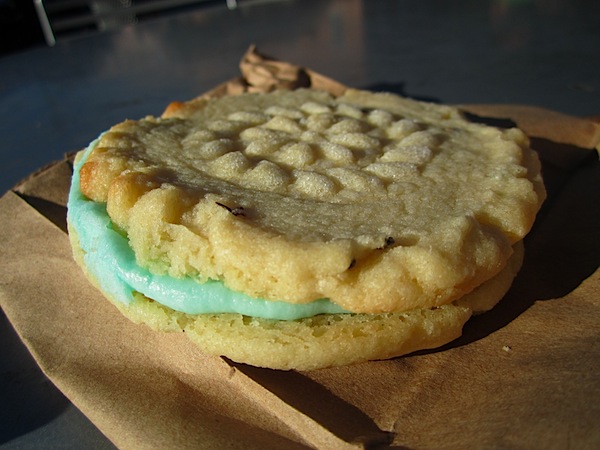 We threw on some nice clothes and headed out to a craft beer bar – the Distillery – for a pre-dinner drink. We spotted a famous Southern Tier beer that we've never tried on the reserve list, so we had the bartender go up to the attic to get it! The only problem is that it needed to chill and we needed to make our dinner reservation.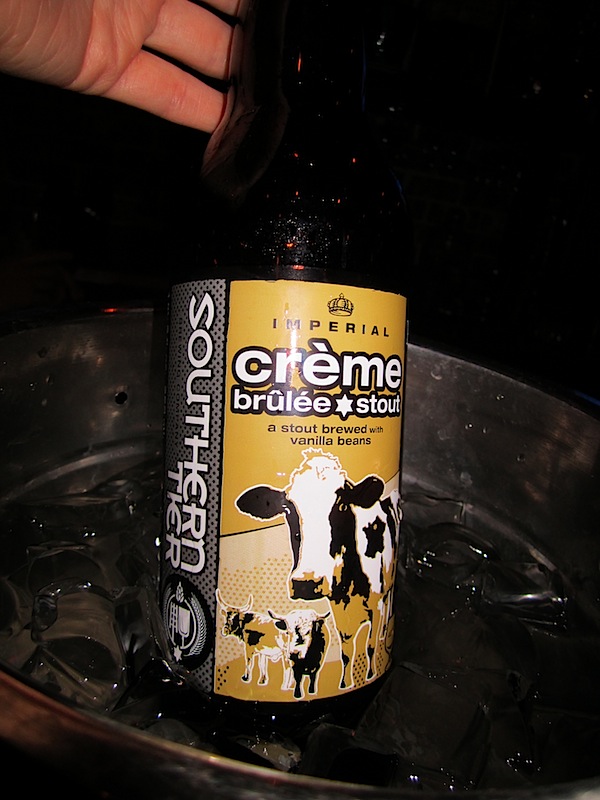 So we took it to go!!! Savannah laws are awesome. Oh, and the beer is divine, but maybe better for dessert.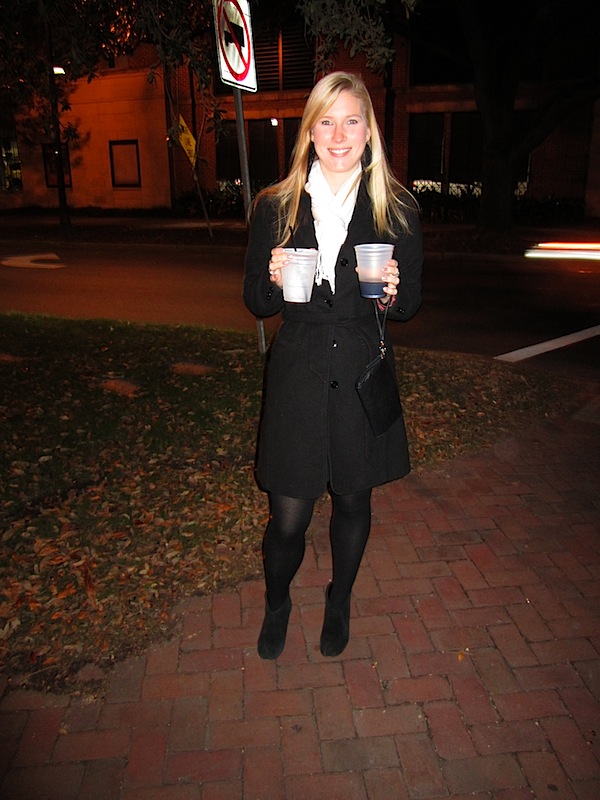 We had dinner at a farm-to-table restaurant called Local 11 Ten. The atmosphere was awesome – swanky and dark with really neat industrial touches. I ordered the mojito I had been craving the whole trip to have with dinner. It was one of the very best I've ever had!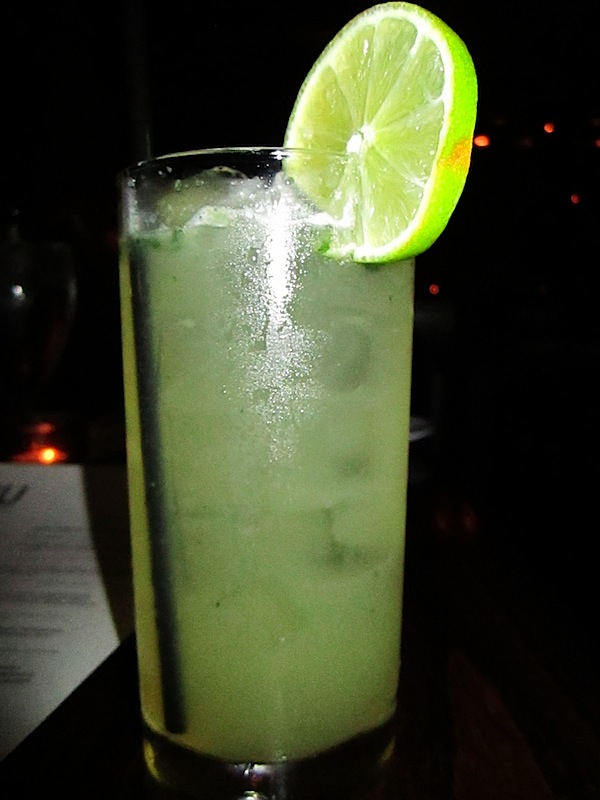 The bread was the good kind.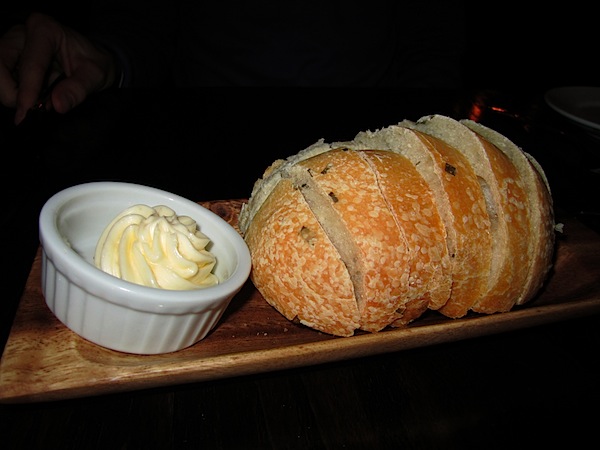 We decided not to do any fancy pre-fix meals or tasting dinners to save money, but our waitress seemed really annoyed that we only each got an entree. I hate that!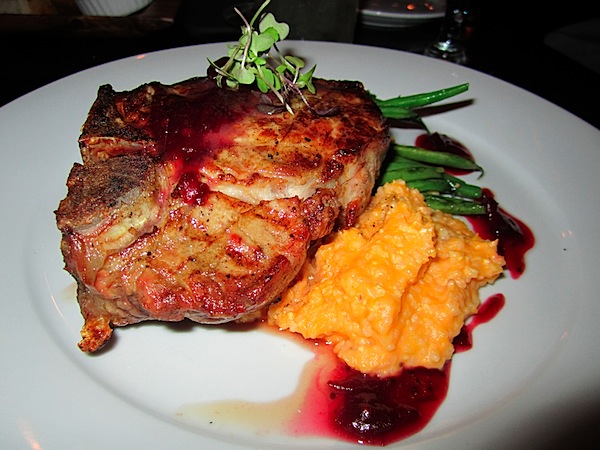 I had the local grilled pork porterhouse, sweet potato grits, haricot vert, and cranberry sauce. The pork was very good, but a little thick and dry for me. I guess I just prefer braised or shredded pork. The grits were wonderful though, and when all the flavors came together, the dish was delightful.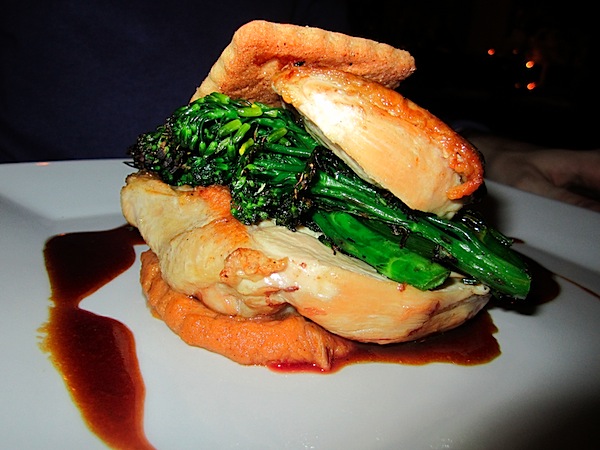 I think Matt's chicken surprisingly stole the show though. He had a bourbon glazed ashley farm's chicken breast with pecan sweet potatoes, broccolini, and a cayenne sugar cookie The bourbon glaze was absolutely to-die-for!!! I couldn't stop reaching over and dipping my fork in it with some of the sweet potatoes. The cayenne sugar cookie was also right up for alley – savory dessert on top of an entree? Yes, please!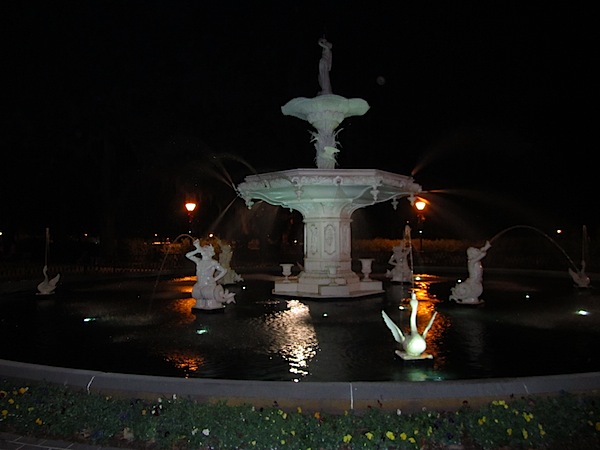 We had a long walk back from the restaurant to downtown, but the warm weather and beautiful sites made it worthwhile. Almost immediately after leaving, though I started to get some really bad waves of nausea and I knew it was a bad sign.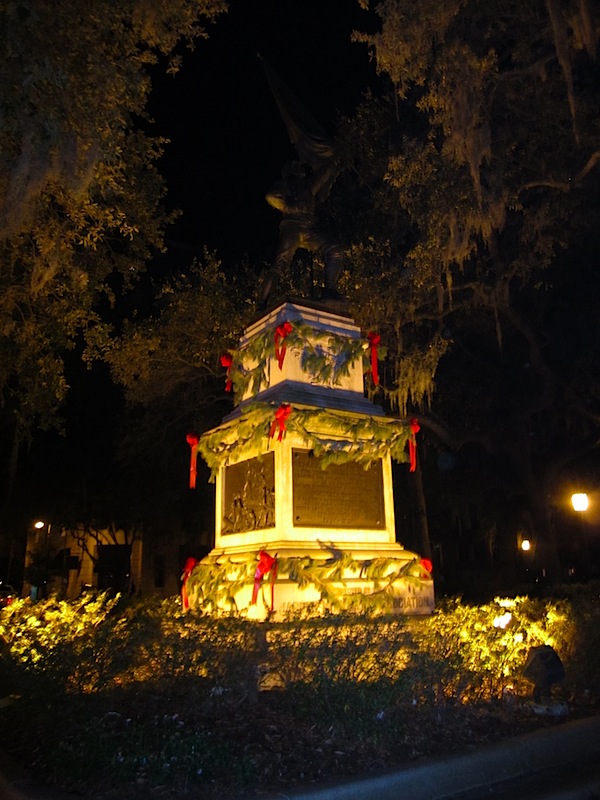 I just decided to ignore it though because I really didn't want to ruin New Year's. We ducked in an adorable martini bar called Jen's & Friends and I ordered one of the famous Reese's martinis. It was amazing, but I just couldn't get past how sick I was feeling and even had to put my head down on the bar.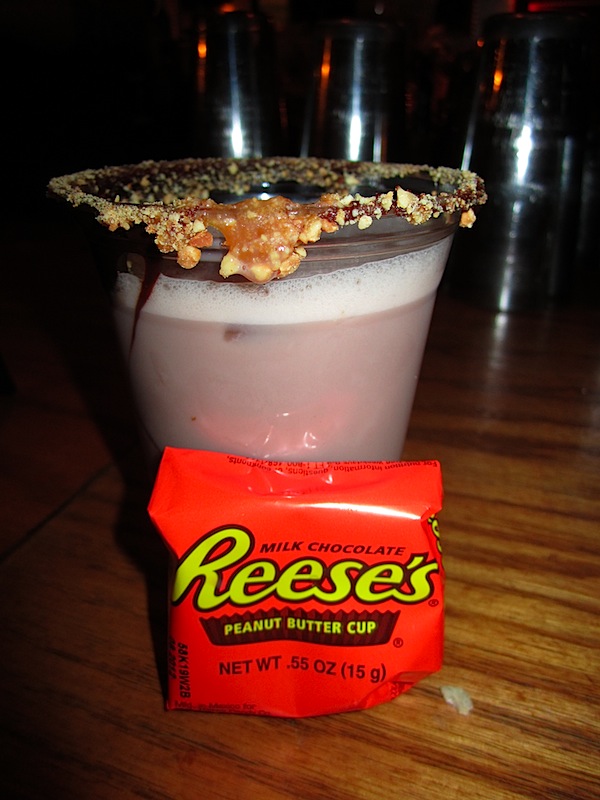 Meanwhile, Matt drank a Snickers martini and an incredible Rice Crispy Treat martini. And gave himself a stomach ache! So sadly, we had to abort our mission and go back to the hotel. It was one of those times where I was just so mad at my body for failing me, but there was nothing I could do. I actually think it was the chicken that upset my stomach. I had forgotten that chicken skin has made me sick in the past and had a couple of bites of Matt's:(
We watched the ball drop in the hotel. But we definitely made up for the let-down on our last day. I'll give you the details when I'm able to charge my computer again tomorrow. Night!