Wow, you guys sure do have great info about bath mats! I need to consult with you more often.
Another day at home means I'm very ready to go to work tomorrow. It's amazing how energizing a day of rest can be. Since I was at home today, I made a point to fill the crock pot with dinner! I used a previous favorite recipe and it turned out great.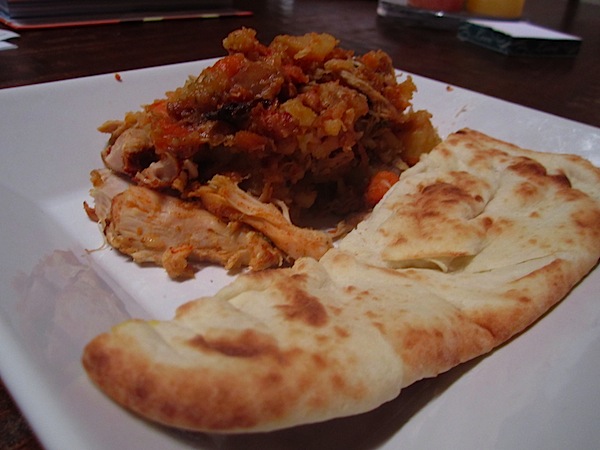 I love big messy piles of food. And yall know I love naan.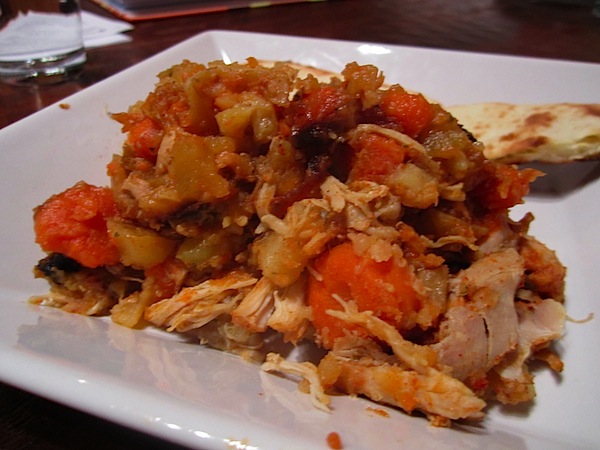 I bought some pork shoulder from WF that I want to make in the crock pot next week. What should I make?
Have you guys been watching the bachelor? I used to really enjoy it, but it seems to be a bit different this time around. I mean a little drama is obviously necessarily, but it doesn't seem as real and focused on romance as it used to be. Thoughts?
Talk soon.