Man, I love Saturday nights. We dined at Piedmont for restaurant week with two of our friends. The evening commenced with cocktail hour in our apartment, where we opened a bottle of wine from Matt's parents. I'm usually not a huge pinot fan, but this wine was fantastic!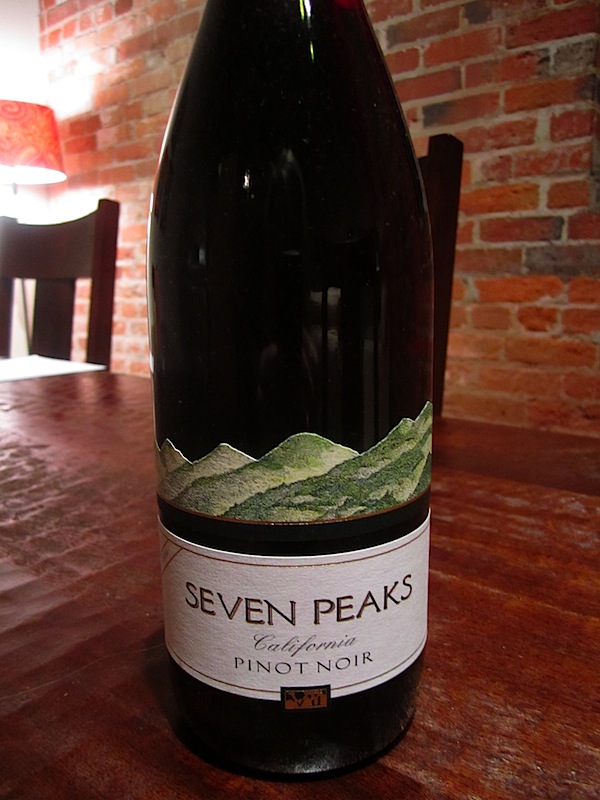 At the restaurant, I was excited to see a bourbon drink with orange bitters – I've had this combination before and loved it, so I knew it'd be a winner.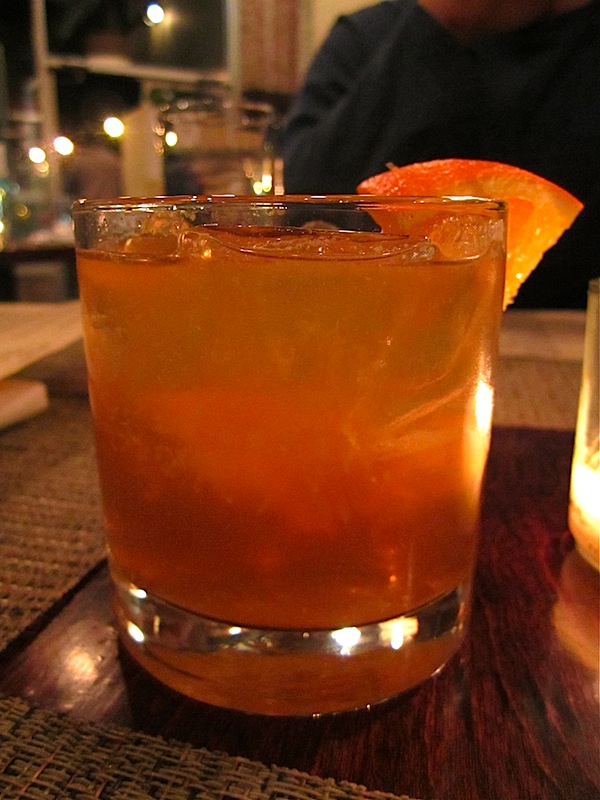 The bread with herby butter was delightful, although I will note that it wasn't free ($2)! You'd think they could at least refill it when you buy it…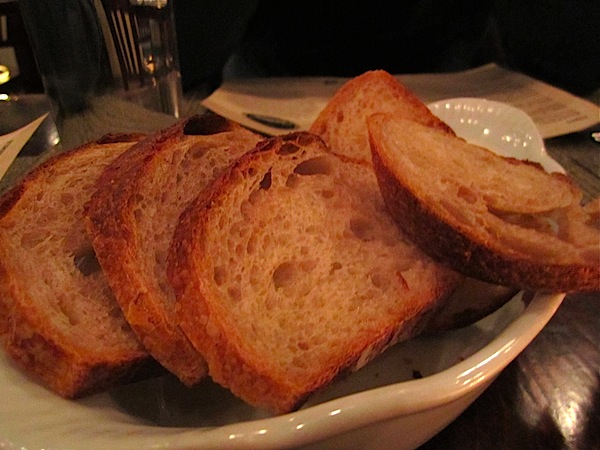 I ordered the salad as my appetizer, but also shared Matt's black eyed peas and shrimp, because we couldn't decide between the two.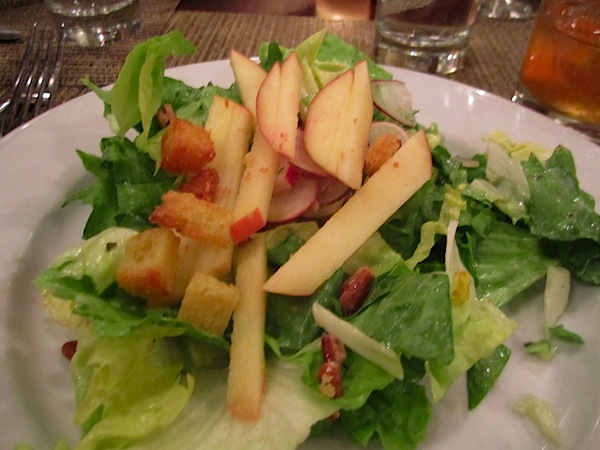 I was actually unimpressed by both. The salad was pretty boring and I'm just not a huge fan of cold shrimp and peas (and there were onions). I feel like there's always a restaurant week course that's just not great though.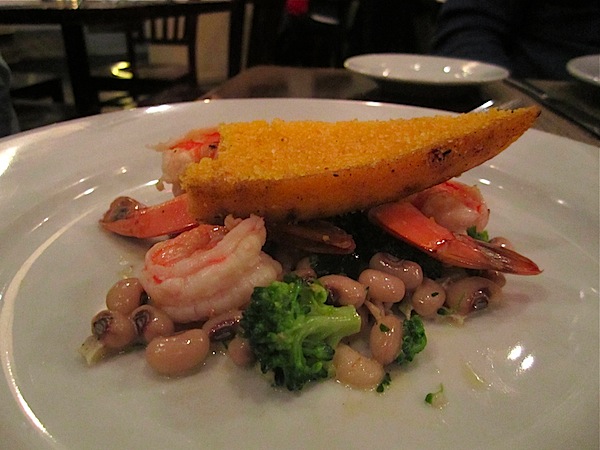 Although small, I really enjoyed my entree – the crispy NC trout with broccoli rabe with a sweet demi glaze. The sauce was especially good, but it literally went down in 5 minutes.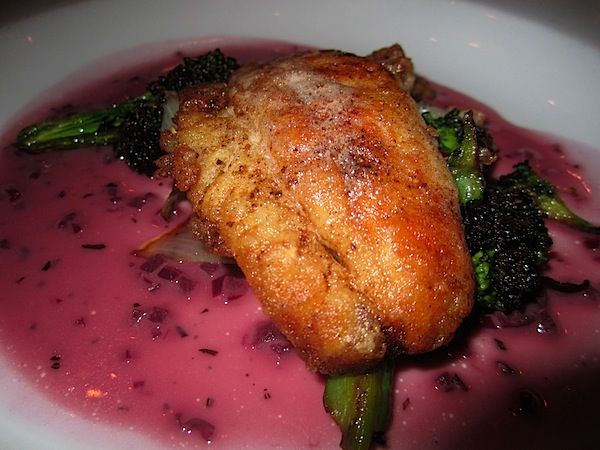 Before our dessert course, our waitress came over with bad news. They were out of everything except the panna cotta, cold chocolate pudding (who serves that in a restaurant!), and the beignets. Obviously, I went with the beignets and they were fabulous. They were pipping hot and served with vanilla sugar and coffee syrup. Still, though, I was pretty disappointed with the selection, especially when I see things like a carrot-beet cake, cream cheese frosting, and walnut-currant conserve on the regular menu!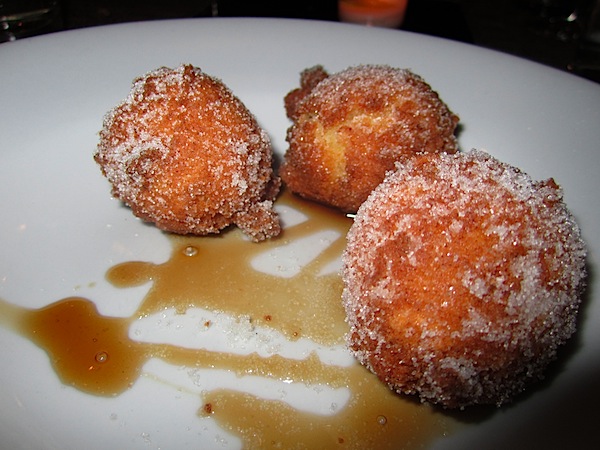 Overall, dinner was great, but I'd have to say that Piedmont's food wasn't on the level of other Durham restaurants (aka, Revolution, Nana's, Guglhuph, Four Square). We had a blast with our friends though, and headed over to West End Wine bar for a nightcap/birthday party (Happy Birthday Katie!) after dinner.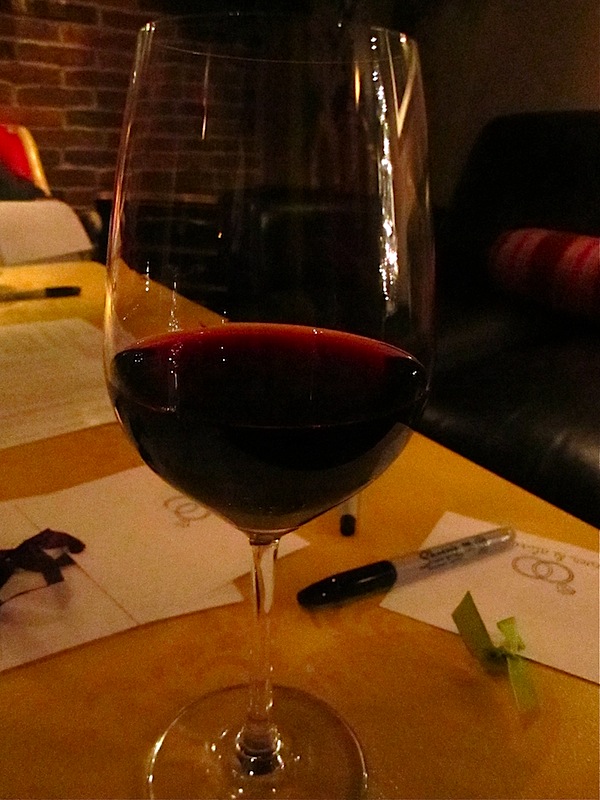 I had a phenomenal tawny port that really made my night. LOVE that you can order a 2oz dessert pour at the wine bar across the street. I must go more often!!
And another weekend is over! Good night.