Hi,
In case you were wondering, the beer tasting went well (duh). The Moo Hoo won by a long shot and I'd definitely buy it again. Matt actually picked out a fancy Southern Tier beer for me too (but I'm saving it….). We must know each other well!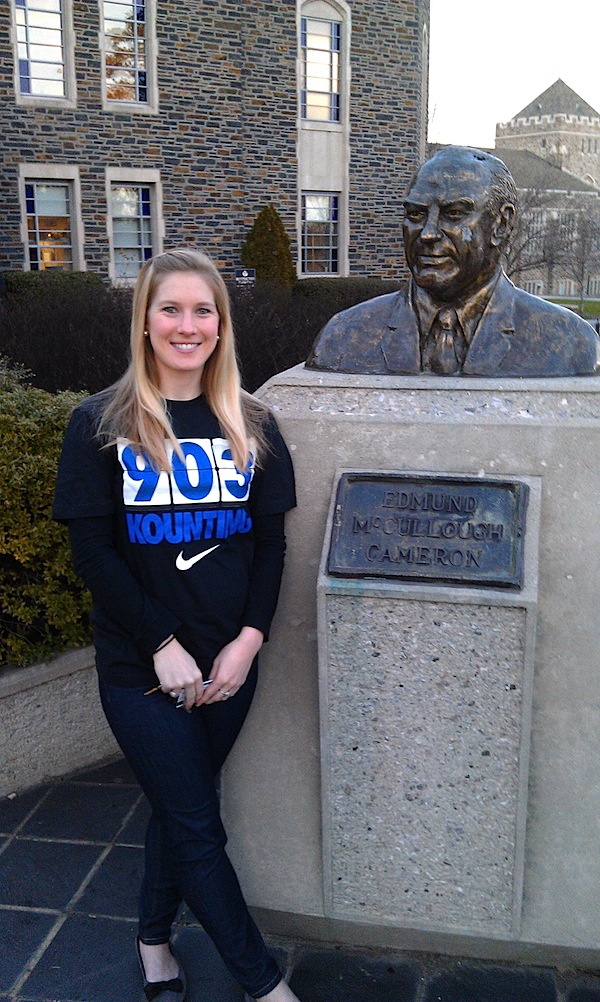 I'm back to being overwhelmed at work, so I wasn't in the greatest of moods this evening. I def. have a love-hate relationship with working part-time. I feel phenomenal having more time to myself, but I'm extra stressed trying fit so much work into so little time. But I did feel a bit better after a good spin session. And then I met Matt at Cameron for a Fuqua bbq before the Duke women's game. The food wasn't anything special (well, expect for the three-bean baked beans), but it was nice to have an after work activity. I'll even admit that I drank a small Bud Light. I mean it's hard to resist a keg and a man with a pitcher walking around with refills….
I need an early bedtime tonight to get the energy for a long day of report writing tomorrow. And so I can stay chipper through the rainy day. Adios.