And the fun continues! My sister was in town this weekend, so I was able to spend the day hanging out with family. The girls headed to the mall to do a little maternity shopping (and a little spring shopping for me!). Love the colors in the stores these days – I got two spring dresses and cannot wait for warm weather. We had a nice lunch at Panera and did a little relaxing this afternoon. We also did a walking loop around Duke's east campus this afternoon and I finally met the creator of the black bean burger that makes a regular appearance in my dinner rotation, Anne P!
This evening, Matt and my dad joined us for dinner at the relatively new Geer St. in Durham. I had a half pint of Left Hand's Sawtooth ale: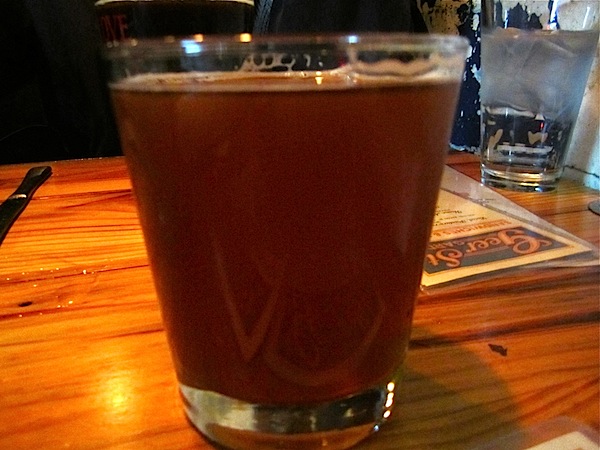 We couldn't resist the fries with two sauces (+ ketchup).
As soon as I saw it on the menu, I knew I had to have the pimento grilled cheese. As expected, it was huge, cheesy, and delicious. I do wish it had been slightly more pimento-y though.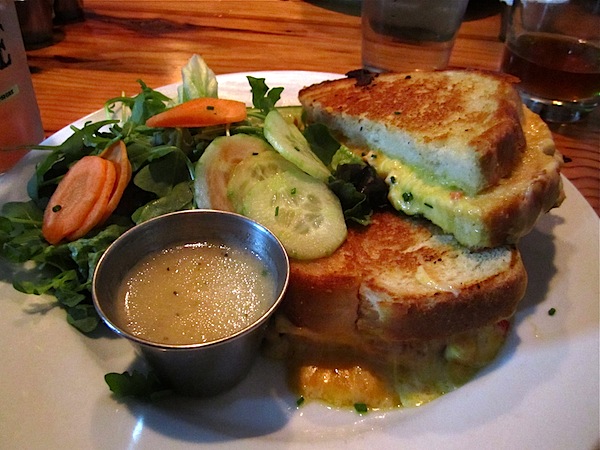 As I'm sure you know by now, the Younger's have a cake obsession, so we went to Whole Foods and went straight for the bakery counter. We bought a sharing platter of cake!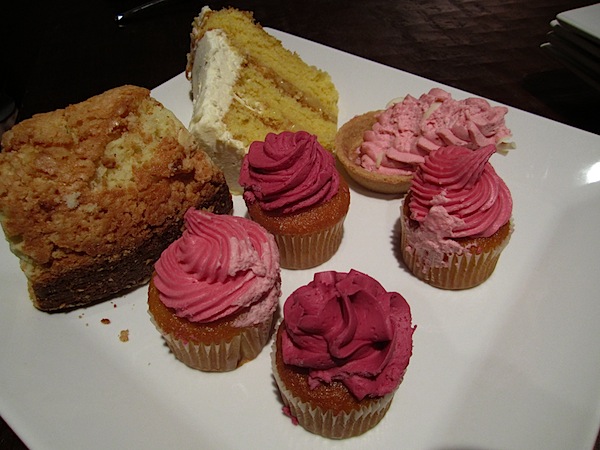 The lemon cake in the back was the best. Man, I'm so happy to be stuffed, but might need to have a couple of healthy days in my future. Because more food is coming my way this weekend!
Here comes another work week. See ya