Why are Wednesdays soooo long? I go into Wednesdays feeling great and come out feeling like a big ball of stress. I had some issues with a report I was preparing at work and had to stay late to make last minute changes. I didn't have much time to fit in exercise before a meeting I had this evening, so I skipped spinning and quickly biked in my apartment gym. It's amazing how much better exercise can make you feel!
It turns out my partners board meeting had pizza, so I enjoyed two slices and a garlic cheese ball. Man this stuff is good, but not as good as Brixx. I sure do love that you can get gourmet toppings on pizza these days. Did you know that I didn't like pizza until college? I've been making up for lost time ever since.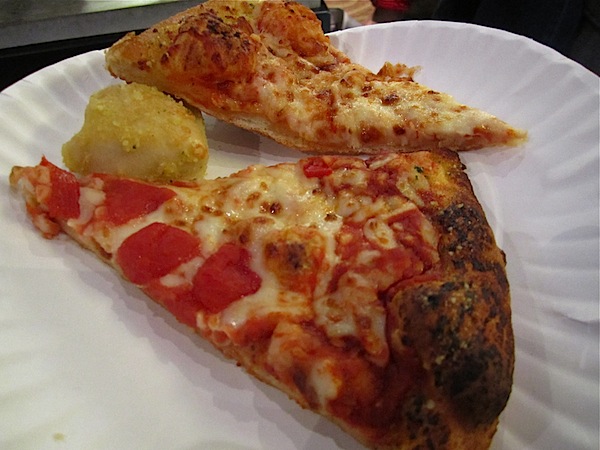 Two weeks before Easter break means lots of referrals, testing, and more IEP meetings. Gotta go prep and get a good night's sleep.
Thanks for reading:)