So last Friday, I mentioned that we went to the famous Magnolia Grill. It's closing at the end of the month, and it's THE restaurant that put farm-to-fork southern cooking on the map. We had a gift card…I knew we had to go.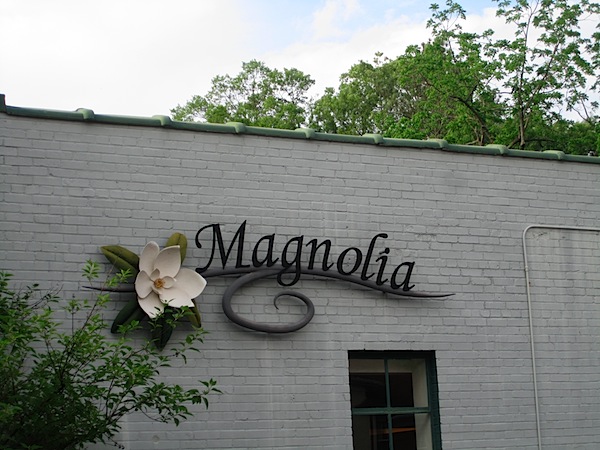 The restaurant was packed to the brim, but we were seated at a small two-top in the corner of the bar. The waitress rushed over to us several times while we were looking over it to inform us that multiple appetizers and entrees had run out. When we realized how quickly food was disappearing, we just picked three things and got our order in as quickly as possible.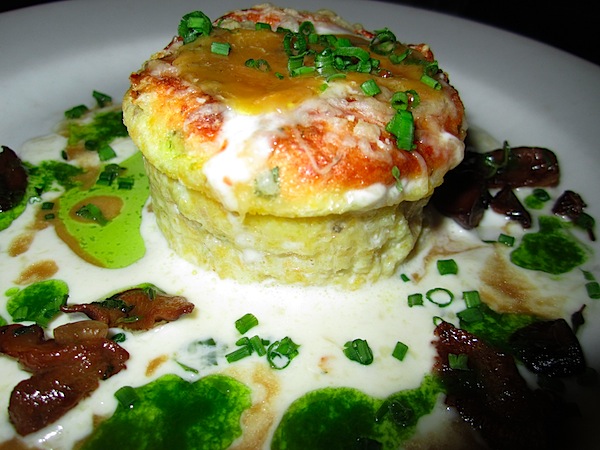 First, we had the signature twice baked grit soufflé with wild mushroom ragout, aged sherry mushroom emulsion, and shaved confit foie gras. Talk about different! The mushrooms were fantastic and the sauce so unique. I wasn't crazy about the texture of the soufflé (too egg-like), but the flavor was so awesome that I still loved the dish.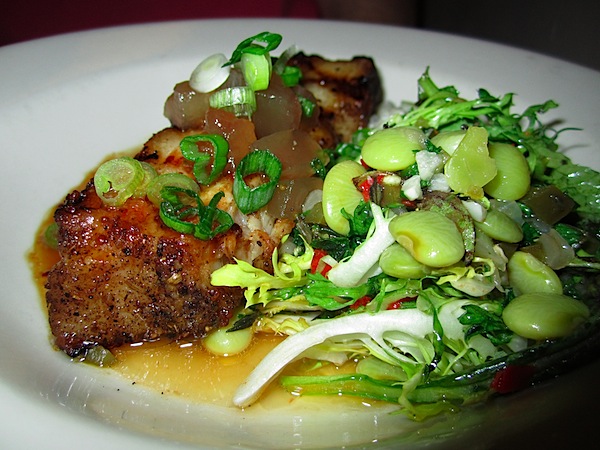 Probably our favorite dish of the night was the grilled confit pork belly on Carolina rice grits with warm butterbean salad, cider and creole mustard glaze, and watermelon rind pickle. WOW. Who knew this combination would work so well? The warm sauce, fatty meat, and cold sweet salad were PERFECT together.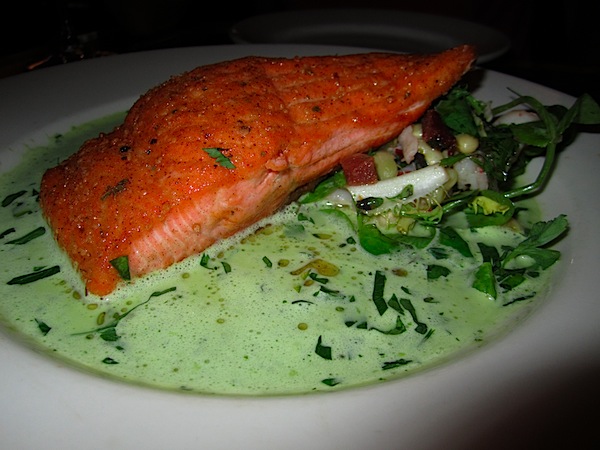 Our entree was the spice-crusted Trout in spring onion pesto sauce on creamy lemon grits (I know – grits three times!) and field peas with shrimp, apple bacon, and local pea tendrils. The lemon grits and bacon were by far my favorite part!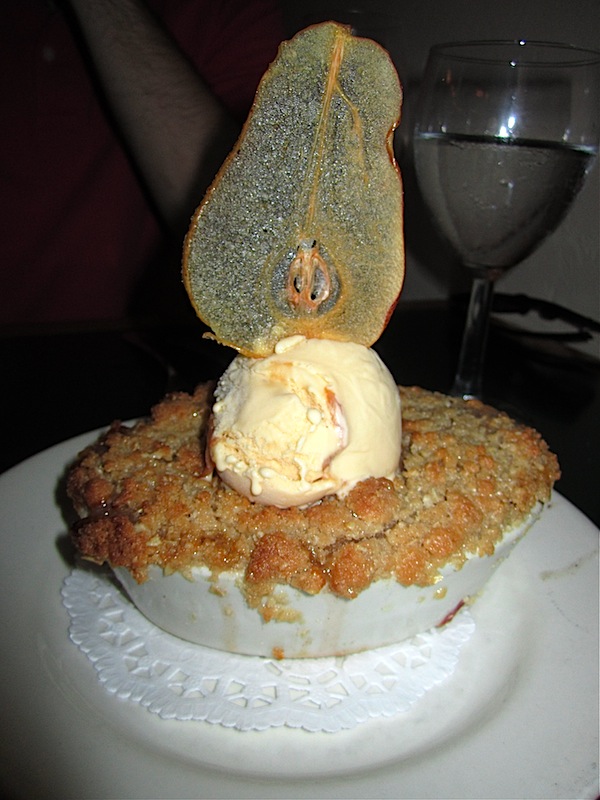 Dessert ended up stealing the show, though, because Matt and I love fruit crisps! This one was enormous! It was a pear crisp with vanilla ice cream and a salted caramel drizzle. Luckily, the dessert was so big we didn't have to fight over it, but I could tell we were a bit competitive while eating this:)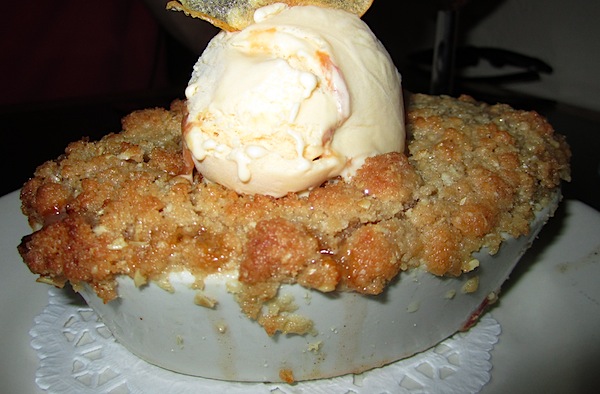 This meal was obviously heavenly and I feel so lucky that we got to eat at Magnolia Grill before it's doors are closed. Thanks so much to our friends Lauren and Evan for the gift card that pushed us to get there!! I still salivate just thinking about it.
And that was Friday, which was wayy more exciting than my Monday. Typical:)