Sometimes, I get tired of people (and Doctors) telling me that I'm stressed. I mean, I went to school – stress is that feeling when you have a million exams and tests piled up, right? I haven't had that school-stressed-out feeling in a while, so I just assumed that I don't get stressed much anymore. But lately, I've been re-thinking that. Perhaps stress just feels different now, especially because I stress about different types of things? I think I can finally identify adult stress as that 'worked-up' adrenaline feeling I get when I'm rushing and doing a million things at once. I used to think that that feeling of adrenaline was good because it motivated me to push past tiredness and get more things done. But if I'm not mistaken, adrenaline was designed for real fight or flight responses back in the day, not me attempting to shave five minutes off of my morning routine or speeding to get to a spinning class before its full.
So, the point of this rant? I'm just trying to slow down. Matt's been telling me for years that rushing is bad for my health and yet I continue to rush to try to do it all. I obviously read a lot of lifestyle blogs with topics about 'how to squeeze in a workout when you have 20 minutes' and 'how save time and money at the grocery store.' I love the internet, but it stresses me out. I'm trying NOT to feel like I have to squeeze in that 20 minute workout and take a walk instead. I do a lot of passive relaxation (aka time on the couch), but I want to do more active relaxation, like making sure I have time to wind down at night before going to bed, getting massages every once in a while, listening to more calming music on my drive to work, and taking time to breathe.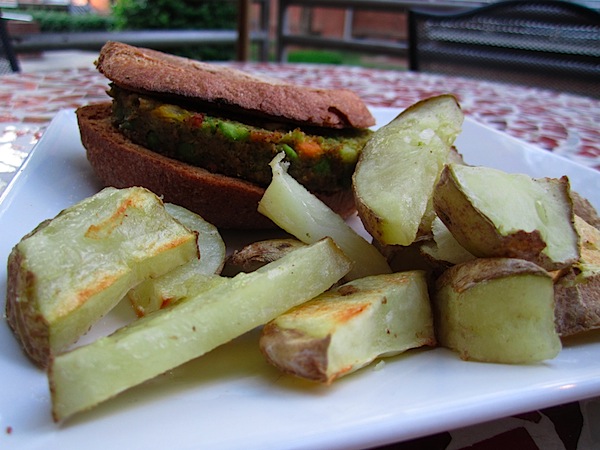 And I need to use the time I save microwaving instead of cooking dinner to eat more slowly rather than woofing things down!
How do you de-stress?