I can't breathe! It's been a while since I've had a cold and I forgot how suffocating it is! The upside is that I feel like all the sinus pressure that has been building up all spring is now being released, if ya know what I mean. The rest of me feels great though, so I've been itching to get out of the house. Luckily, Matt and I had a dinner date last night at the Italian sandwich shop, Toast. We've been making our rounds, saying goodbye to Fuqua friends, and it was nice to spend time time with Rachel + Ross over this fabulous meal. It's so strange that we've gotten to know so many people in Durham who will be all over the country for internships this summer. Did I already say that? I'm excited for fall reunions!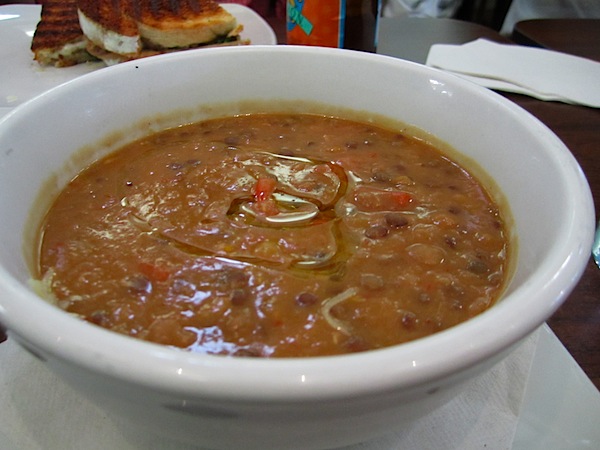 I've obviously been really into soup these past few days, so I got a big bowl of spicy lentil. Lentil is always hit or miss, but this once was a hit. Kinda reminded me of refried beans.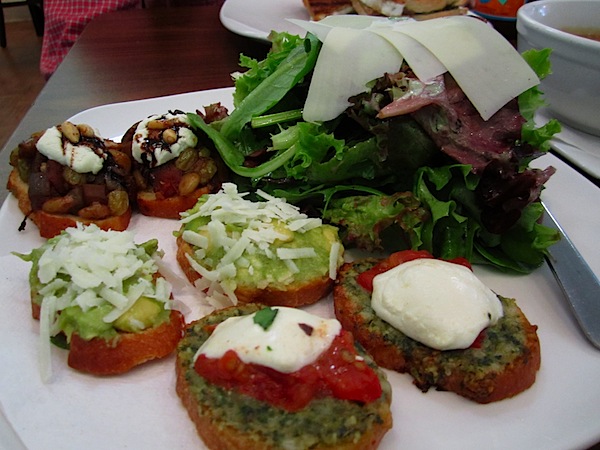 My favorite thing at Toast is the crostini sampler – you pick three kinds with a big pile of greens. I tried the herb pesto, mozzarella, roasted tomato; the sicilian caponata, goat cheese, pine nuts; and the avocado with spring peas. All were totally unique and simple delightful.
Today has been simple – gym, babysitting, leftovers for dinner. And I'm aiming for a 9:30 bedtime. Sweet dreams.