Whew. These past few days have been go-go-go. Yesterday, we drove to Winston Salem to celebrate Matt's little sister's graduation from Wake Forest. Seeing all the students in adorable sun dresses sure made me want to be a college student and got me excited for the summer season.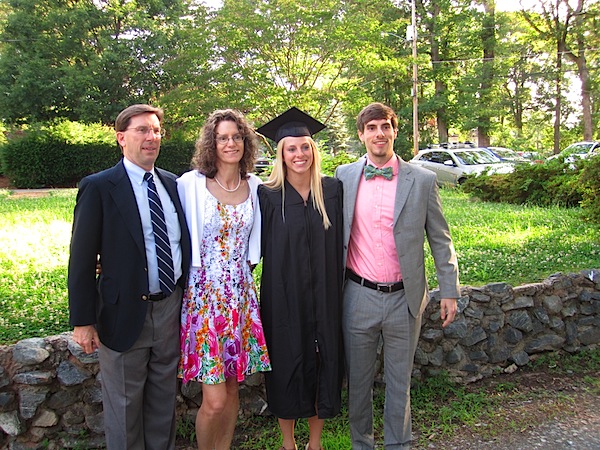 Congrats to the lovely graduate, Chelsea!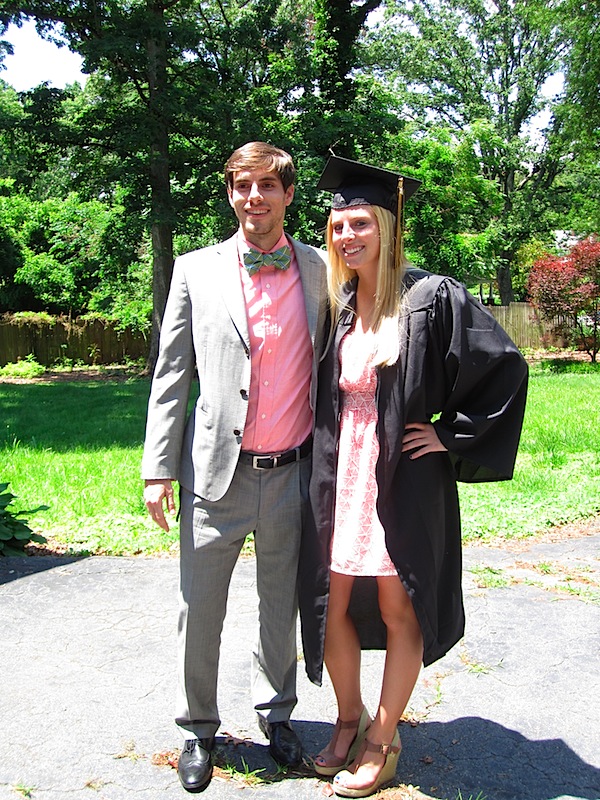 Lucky for me, I also got to see one of my college friends graduate from law school. Congrats to Katie too:)
After the ceremony, we all lunched on sandwiches from Chelsea's favorite sub shop and enjoyed summer beers and cookies at a local park. It was a wonderful afternoon and I enjoyed just relaxing in the sun with both my families.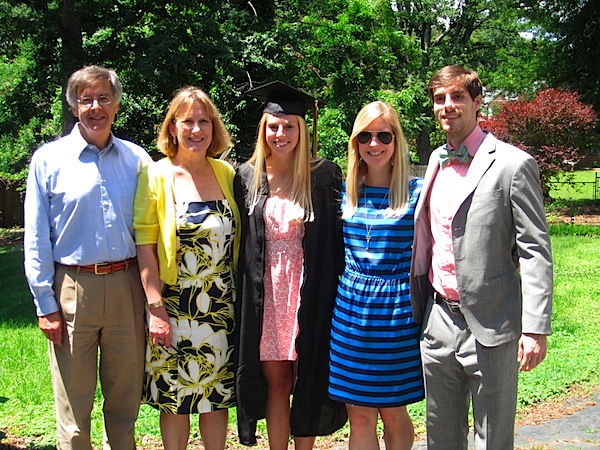 Today, I got up and went to the gym before my usual babysitting shift. Only the little girl "got sick" and my job was cancelled (it was a ploy). And then this happened….
Holy moly.