Tonight, I ventured out of my neighborhood to have dinner with a college friend. I met her husband for the first time – they are both tax lawyers and they are hilarious together:)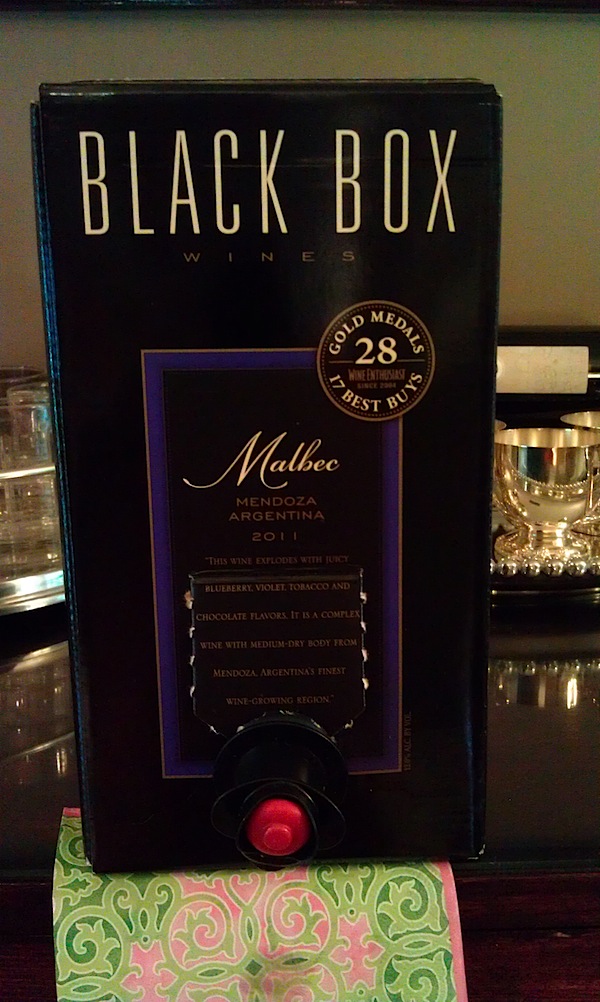 I had a small glass of red. I haven't had Black Box wine in a few years, and it's good!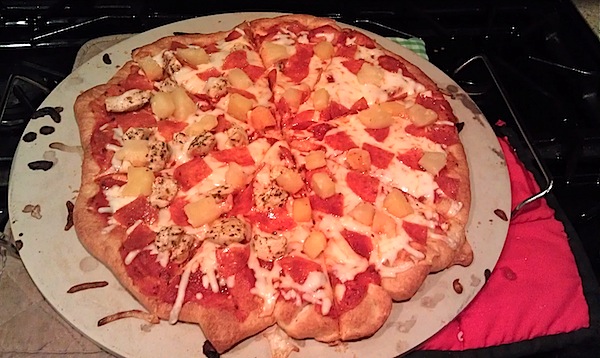 It was so nice having dinner prepared for me while relaxing on the porch! We had pizza with variations of pineapple, pepperoni, and chicken. Two weeks without pizza was too long!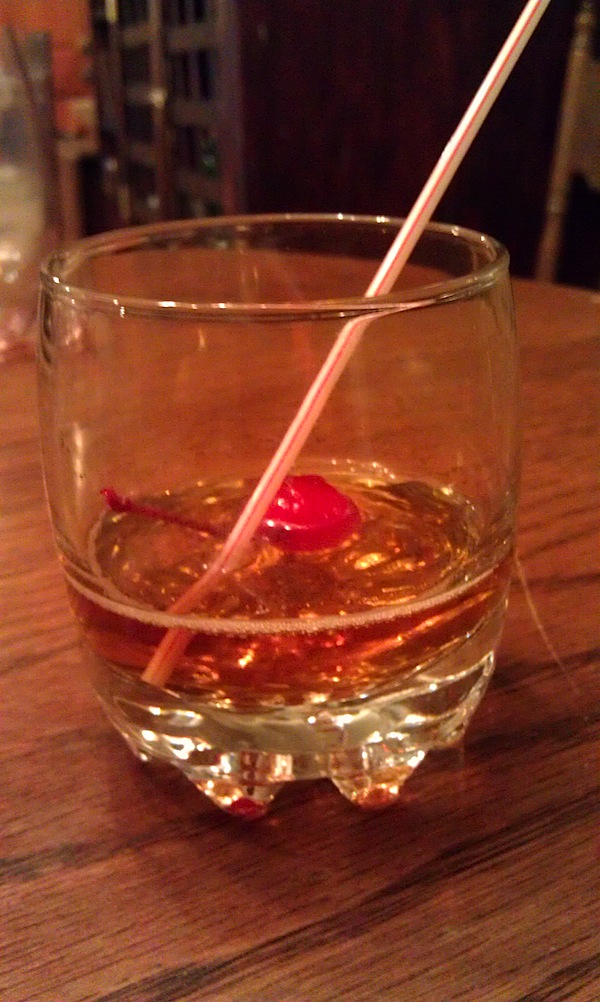 After dinner, we started chatting about bourbon, and I got talked into a mini-manhattan. Still a little too strong for me (couldn't finish this) but I'm working on it! It was great to get out of the house and take a night off from lentils:)