Last weekend, Matt's company hosted a dinner for the summer interns. I didn't find out where we were going until the last minute – Two Urban Licks. I had literally just made a reservation there for Matt's birthday, so I was back to the drawing board for birthday restaurants, but pretty excited to get to experience it!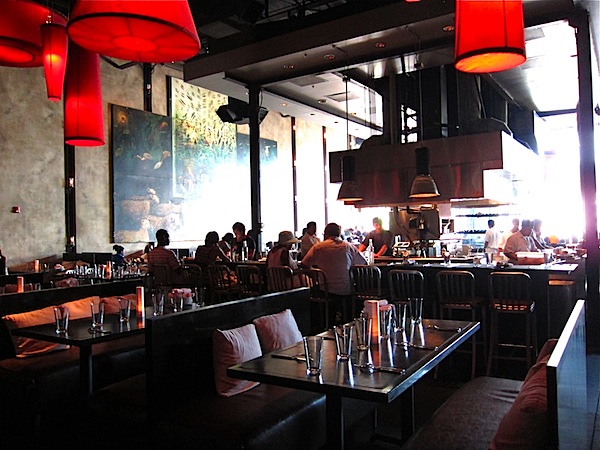 The restaurant was in a huge renovated warehouse, so it was very open and urban with exposed ducts and windows only on one side – definitely my favorite type of restaurant.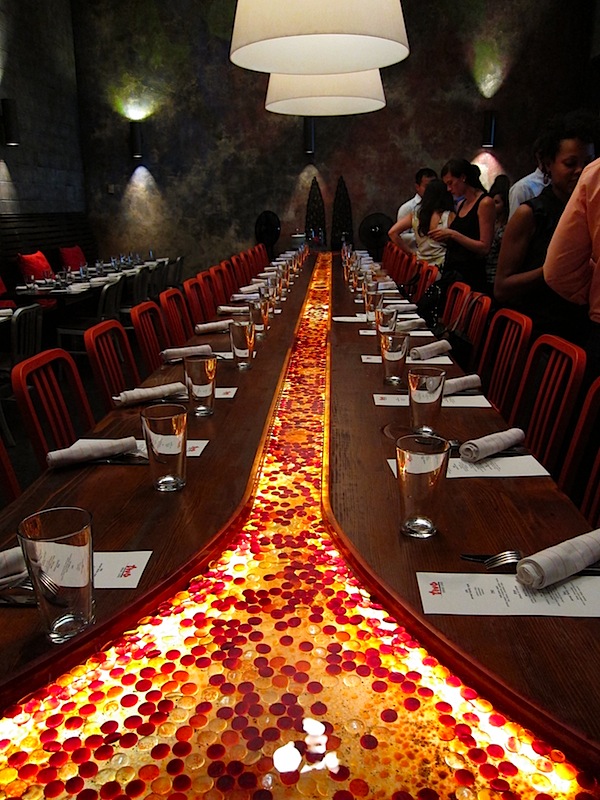 Our group was off to the side of the restaurant near the bar, which was a bit loud for talking. But the decor was amazing. There was a stream running through our table!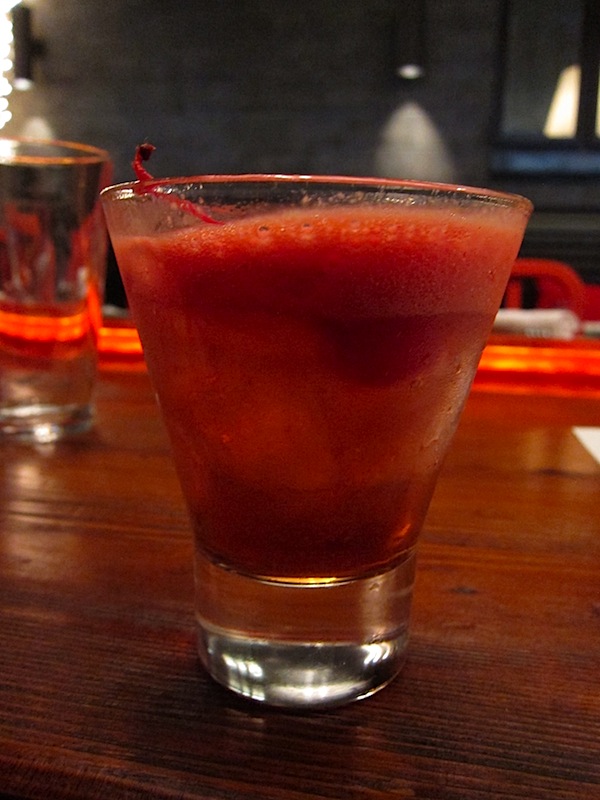 I got a bourbon drink with blood orange foam. The blood orange was subtle, leaving a pretty strong bourbon taste (yum). Later in the evening, I also tried a key lime drink, made with coconut milk – fabulous.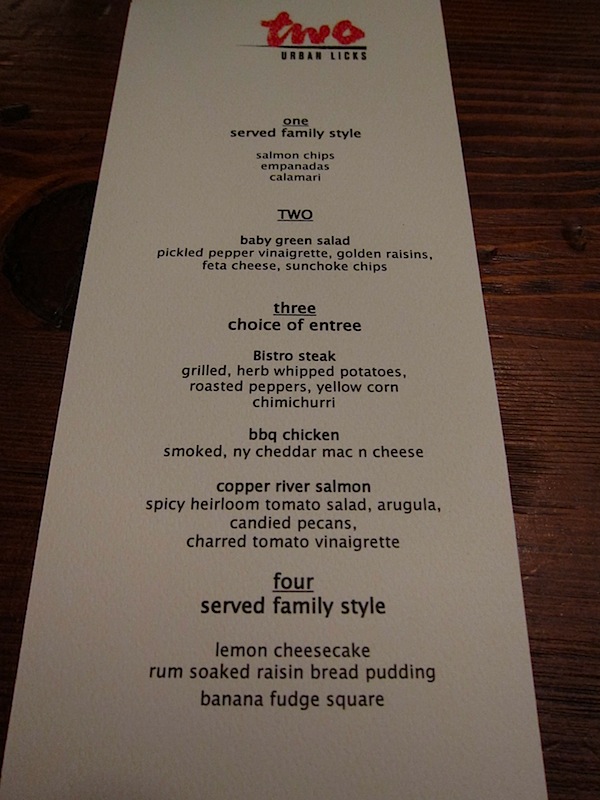 The only downside to trying this restaurant with a group was that there was a set menu. I thought the choices were still pretty good, but was curious about rest of the menu. I tried the pork empanadas, salmon chips, and calamari appetizers. I'm not a huge fried calamari person, because it usually just tastes like the breading, but I loooved these. They were topped with some kind of lemon basil sauce.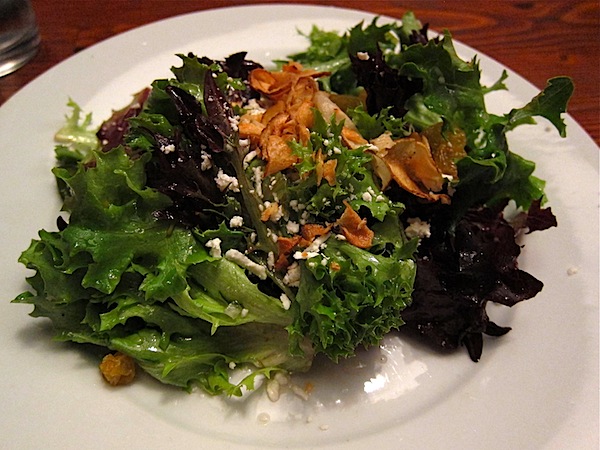 I tend to like sweeter salads, and this one was great because of the golden raisins.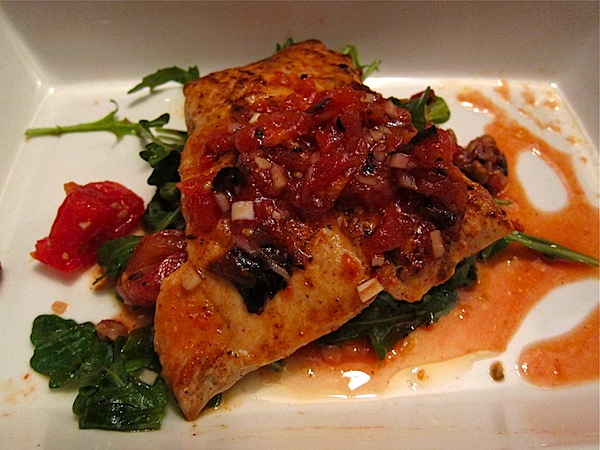 I ordered the spicy tomato salmon and Matt had the bistro steak. The preparation of the salmon was really wonderful, but I actually found that I wasn't in the mood for it. It was pretty fishy, and Matt's steak was just so flavorful, so I lost interest in the salmon…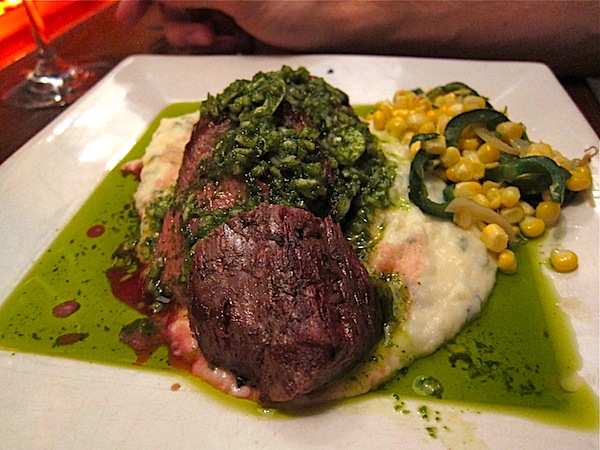 I tried the carrot cake, banana fudge square, and the rum soaked raisin bread pudding for dessert. The carrot cake and fudge square really stood out, but the bread pudding was dry.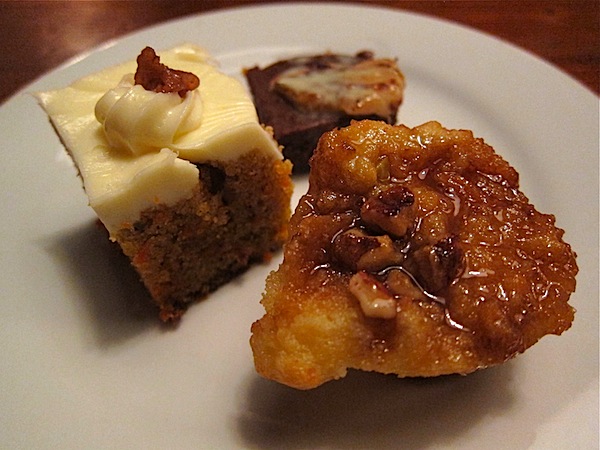 Despite the restaurant being loud and me not loving my entree, I definitely want to go back to Two Urban Licks. I loved the vibe and would be interested to try some items from the main menu. And the drinks were delish.