It comes once a week – you know it's my fav: the Mexican bowl! Although there's no big bowls in my sublet, so I had to eat this on a plate.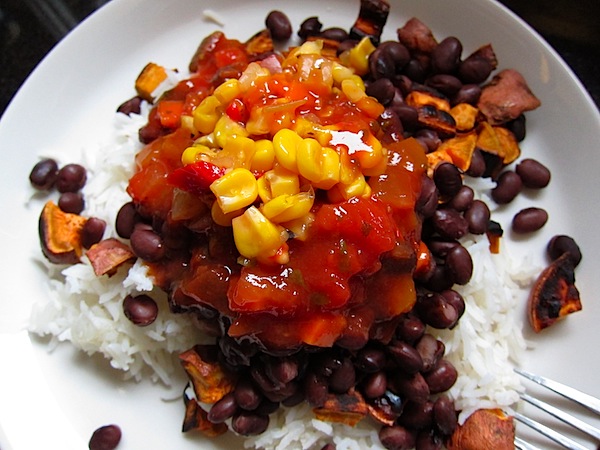 Well, I was able to scoop up most of it with chips.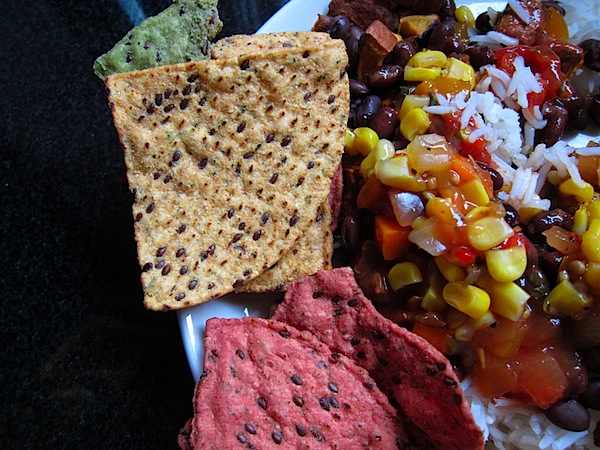 Speaking of bowls. I love Atlanta; I love our little apartment here, but I think I'm ready to be in my own space again. It's funny how I notice the little things about being away from home. Our kitchen here has awesome granite counter tops. But they are black! Which means every crumb or drop of water shows up. I started out cleaning them constantly, but now I've just given up. They are never going to look clean. I will really really miss the washer/dryer though:(
Speaking of being away from home, I'm packing my bags yet again, because tomorrow I'm heading to Boston. I'm absolutely pumped to be celebrating my friend's marriage this weekend. And it's extra special because I'm in the wedding! I can't wait! I've only been in two other weddings and Matt's been in a million, so it will be interesting to reverse roles this weekend. Did I mention I get to go to Boston? Because that alone is sooo exciting.
I'm going to load up the ole suitcase. I hope I don't forget the dress:) Night.