I'm officially obsessed with all things wedding. Now that I've figured out my job for next year, I'm no longer stressed with the idea of planning a wedding! And the worst is over – we have a date, a venue, and a tentative guest list. So I've moved on to searching for inspiration – I've been spending time every night searching for bridesmaids dresses, centerpiece ideas, honeymoon resorts in Greece, wedding bands – anything wedding related, I've been searching for it! And boy, there's a lot of inspiration out there on the internets. It's easy to feel like I'm wasting hours and hours on the web, so I sure hope the browsing is helping me figure out my vision.
I'd like to think I'm very slowly narrowing down my ideas by making note of things I like, but it's surprisingly hard to try and pin-point what I actually like. For instance, a wedding gown with a pop of color – I see a picture and think it looks awesome, but I just can't determine if that's me or not. Then there's also the budget, which is helping me narrow down things quite a bit! For example, I know that a photo booth and large floral arrangements will not be at my wedding. A third factor that's been making the planning a bit difficult is the decision to have somewhat of a destination wedding. If you're just joining in, Matt and I are getting married on Bald Head Island in North Carolina. While a ton of weddings happen there each year, bringing rentals and such over on a ferry can be tricky, which again, helps me narrow down my vision.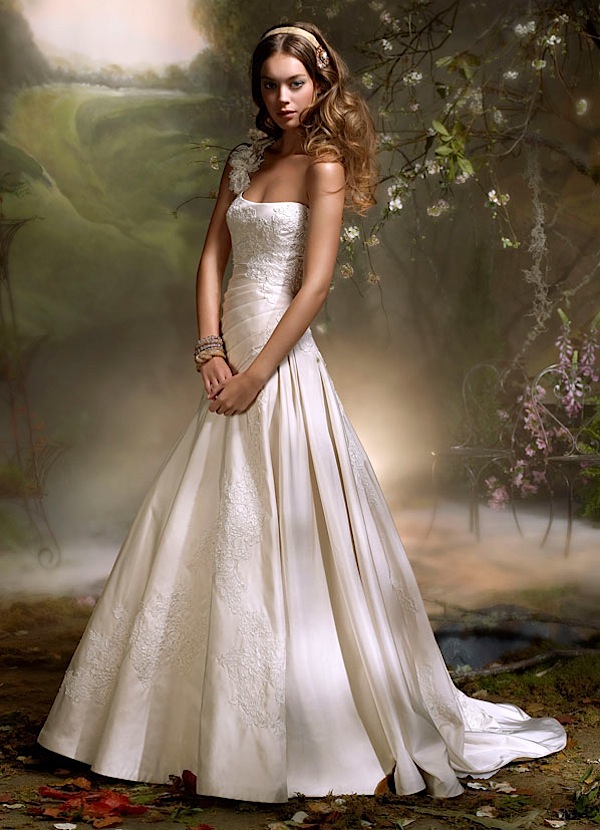 Things I'm sure about:
Matt
A church ceremony
Not writing my own vows (though I'll customize the traditional ones) – it's too much pressure!
Buffet/stations (as opposed to plated) and a seated dinner
There will be cake, absolutely no cupcakes, pie, or other dessert can replace it!
DJ – although not my first choice, they are great for dancing and we just don't have the budget to ferry over a band
No limo (maybe some kind of golf cart rental?)
Colors will be some variation of teal, royal blue, and either coral or tangerine.
Having a weekend coordinator who will help with island logistics and take over on the day-of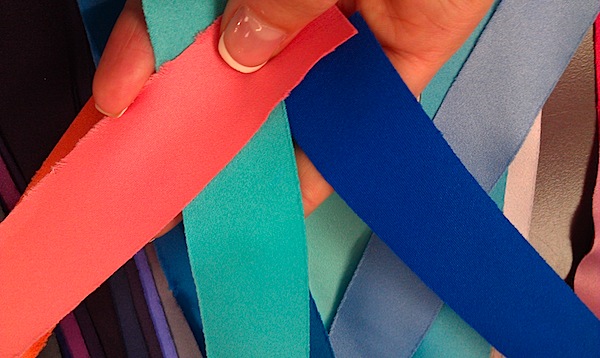 Things I'm still debating:
Formal versus casual invitations
The menu – way too much to think about right now! But there will be booze, and hopefully seafood (since we're on an island)
The dress! I have no idea what might look good on me, although I've pretty much ruled out a huge ball gown. I tried one on for fun and it looked horrible. I do want something that's not too plain, but not too busy/out there either. And not too tight so I can eat and dance!
Whether or not we can afford favors/welcome bags
Bridesmaids dresses (I'd really like something different)
First dance song!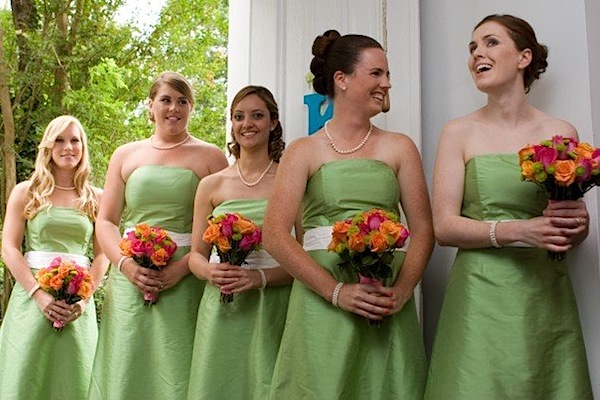 My sister's
bridesmaids' dresses and her beautiful flowers!
So that's what I've thought about thus far. And, if something is not on this list, then I'm probably still debating that too. It's a start, right?