Because we were waiting on Kath's baby and thought we might go up to Virginia if he was born, we had absolutely no plans this weekend. Usually, we travel on long weekends or at least go to a bbq, but we really had nothing to attend. That never happens! After a somewhat crazy summer, it was won-der-ful!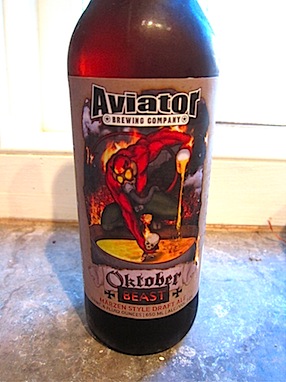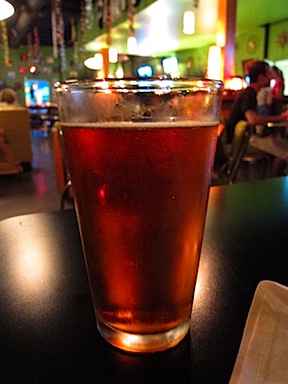 Aside from getting a ton done around the house and working hard on wedding stuff (and some honeymoon planning!), I drank my first fall beers. A marzen-style NC Octoberfest from my Dad and my first Southern Tier Pumking of the year. I'd forgotten Pumking is 10% ABV. Whoa. So excited to drink more seasonals!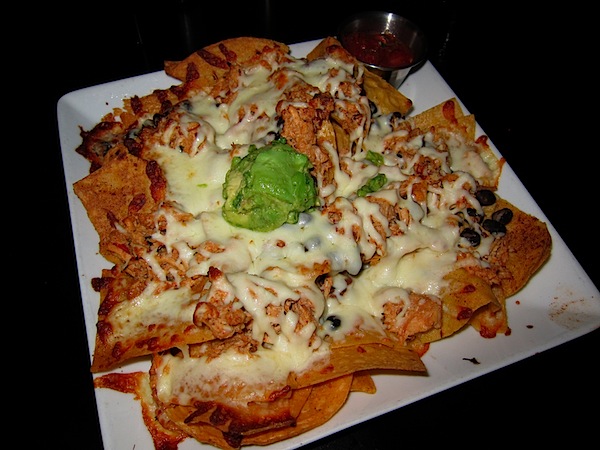 Matt and I also wondered out to City Beverage in Durham, a place we had yet to try. I cannot tell you the last time we ordered a nacho platter. This one was topped with shredded chicken and black beans and it was just heavenly. Nothing like a nice splurge.
We also tried the tuna tacos – the flavor was great, but I kinda wish we had just gotten the traditional fish tacos because I wasn't in the mood for cold fish.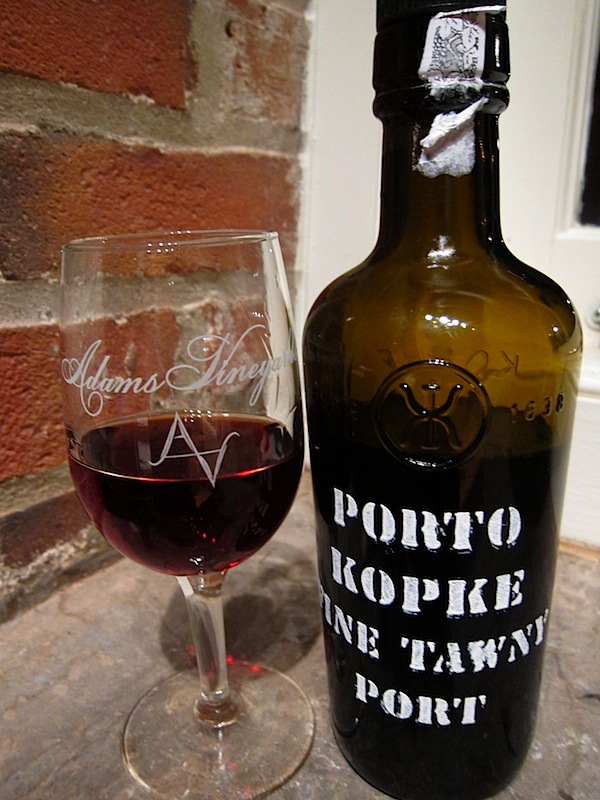 We also invested in our very first bottle of tawny port, thanks to a Whole Foods gift card. Port is one of my favorite things in the whole world, but I rarely order such a decadent and expensive treat in restaurants. I enjoyed a small pour while watching Scent of a Woman for the first time. Great movie!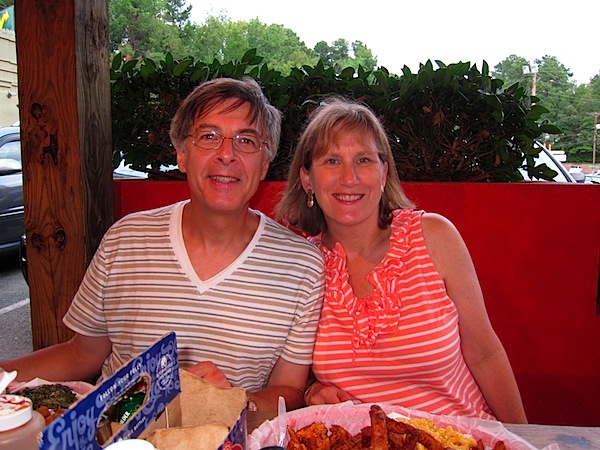 All day on Sunday, I kept realizing that I didn't have to go to work and it was a phenomenal feeling! I've only been back to work for two weeks, and I've never appreciated a holiday so much in my life. I officially love Labor Day (economic democracy is pretty cool too – thanks American workers). Anyway, when I realized that we had no plans for yet another night, I invited my Dad to redeem his father's day coupon at our local bbq place.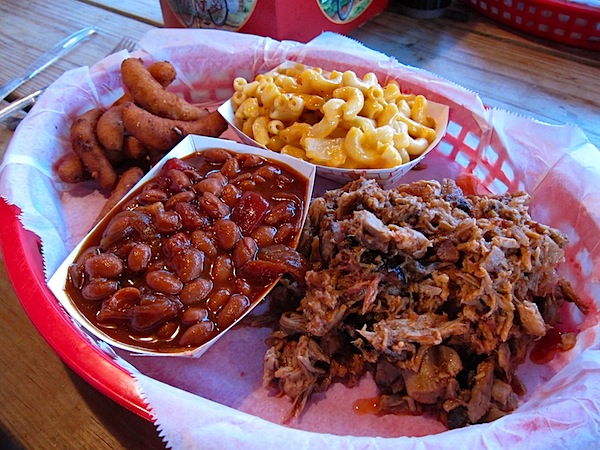 Matt and I split a big old platter of pulled pork, bbq baked beans, mac and cheese, and hush puppies. It felt very American.
I'm gonna go enjoy my last few hours of Labor Day, because my next day off is not until November:( I'm making stuffed peppers!