I'm home after meeting the amazin Mazen and visiting his mom and dad in Charlottesville! Matt, my mom, and I drove up on Friday evening. We ate sandwiches in the car, but of course we brought a cake from our favorite Durham bakery to celebrate Mazen's birthday! I think it got a little beat up on the car ride, but it still tasted fabulous.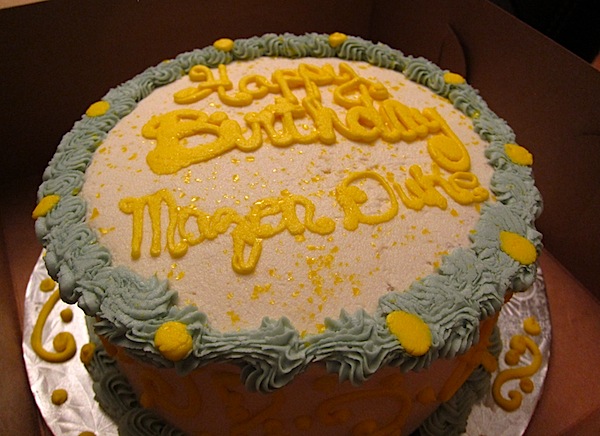 Matt is actually better with newborns than I am…he's so calm and patient:)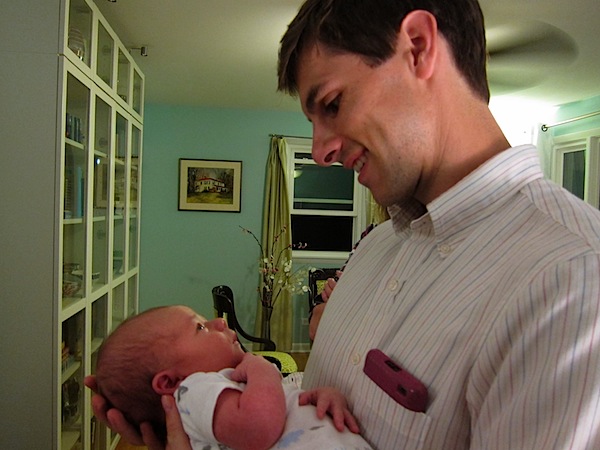 On Saturday, we all headed to the farmer's market and snacked on samples.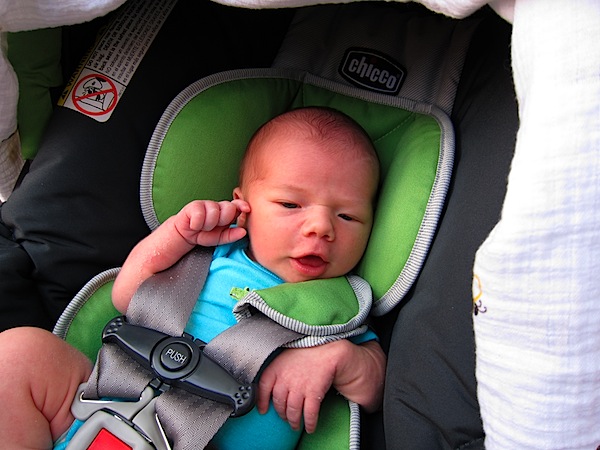 And then we spent hours relaxing on the porch and playing with the babe. It was a very peaceful weekend and Matt and I were happy to just lay low and get lots of sleep! The weather was nice and crisp, but I actually got so cold this weekend. I'm not quite ready to wear coats! Just jeans and long sleeves for now…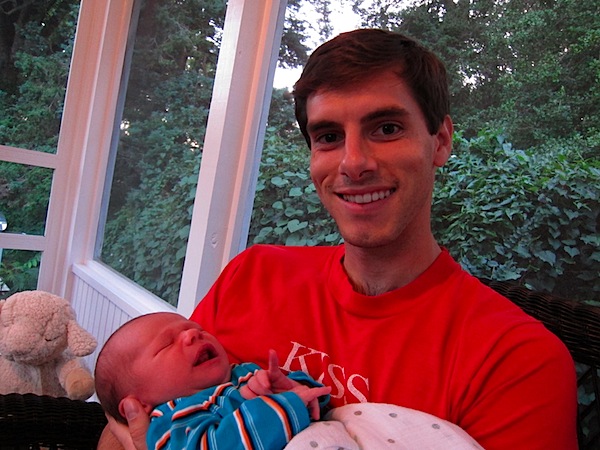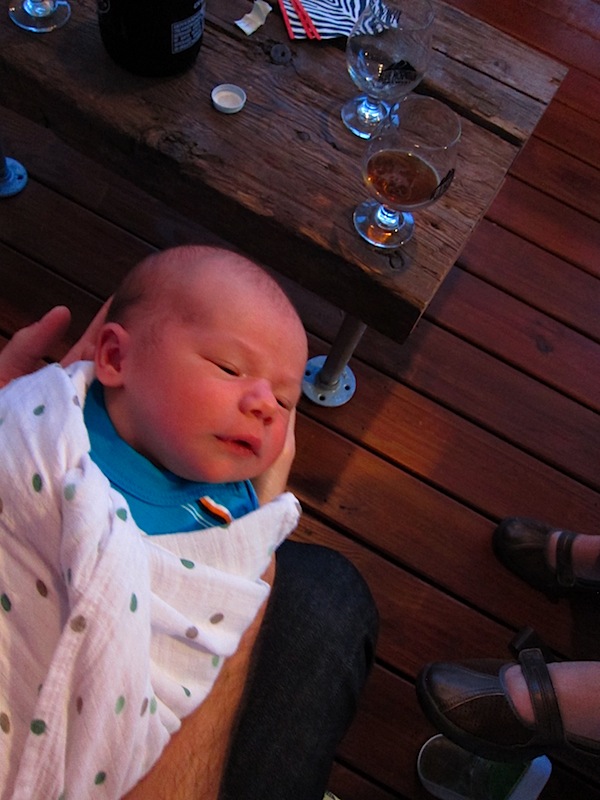 When we weren't oohing and ahhing over Mazen, we obviously ate tons of food,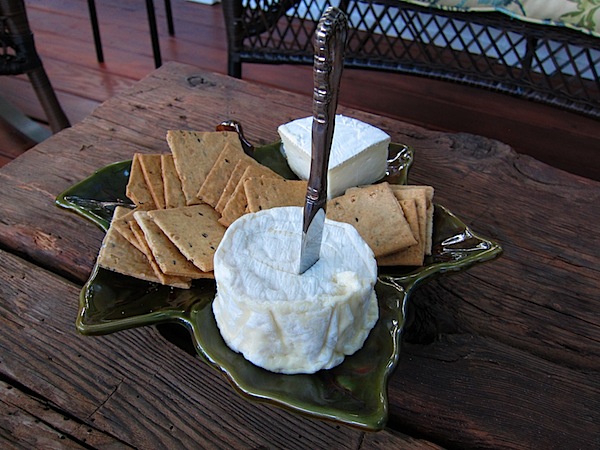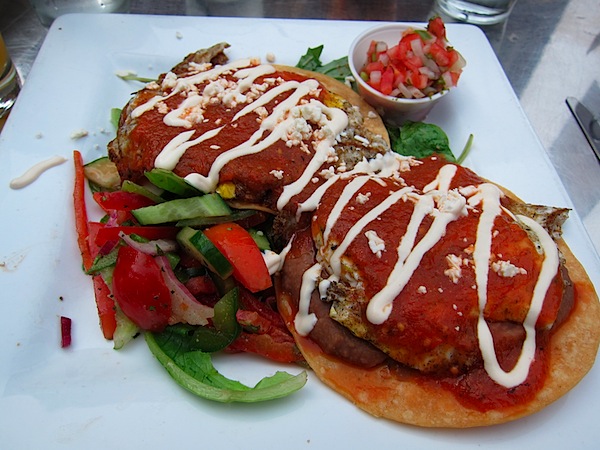 drank lots of beer,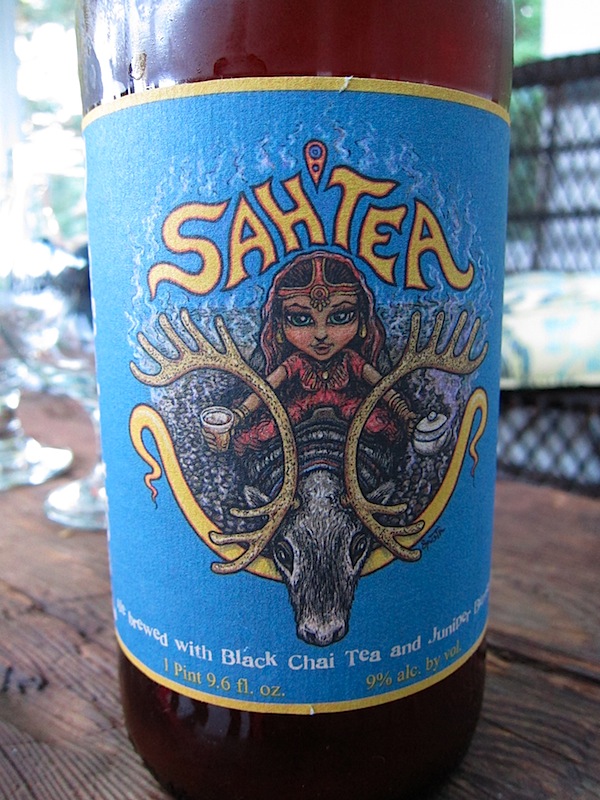 and indulged in more dessert.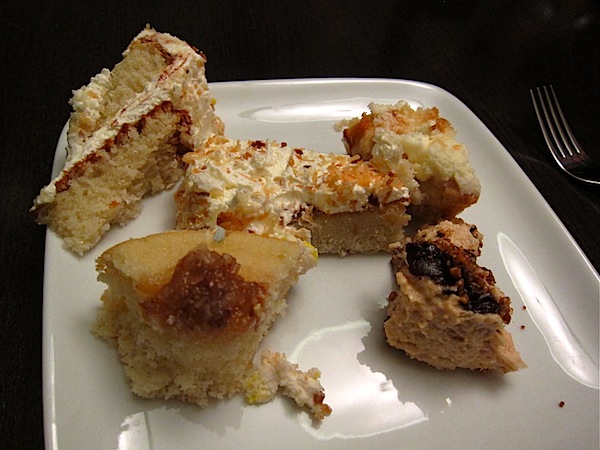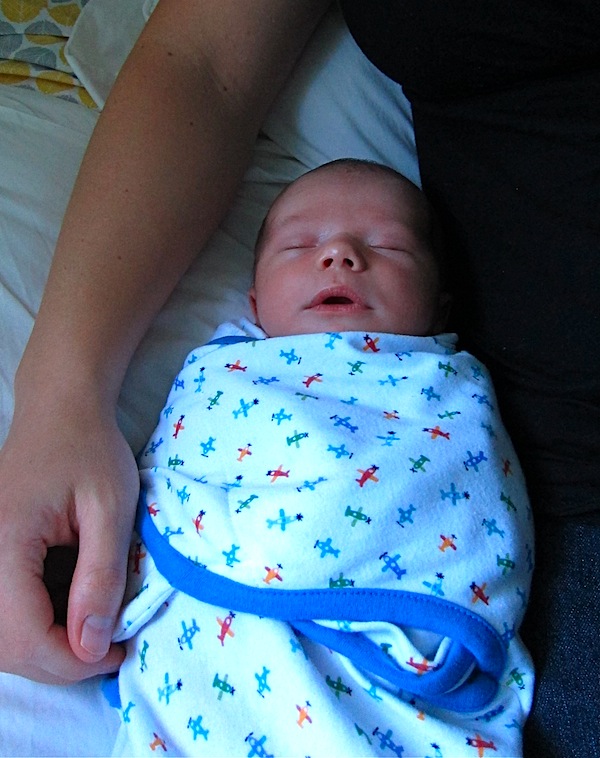 Isn't he just the cutest? I'm definitely obsessed (and fascinated), but can't say I'm quite ready for my own:) I'm pretty excited to just be the [hopefully] fun aunt for now!