What a wonderful birthday it was! I felt like such a lucky girl all day long on Thursday! I actually had a crazy day at work with meetings and dealing with a suspension, so the day flew by. After work, I took myself on a jog and then showered for a night of celebrating. My parents came over, and we opened a Sangiovese from the NY Times Wine list (best present ever from Matt's parents ~ 2 years ago).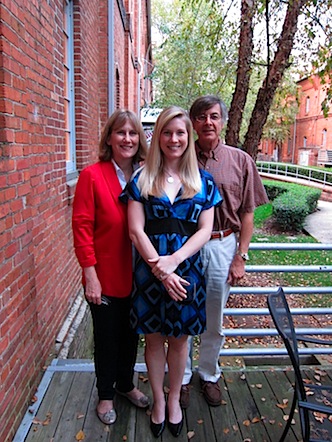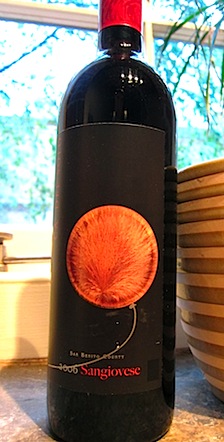 The wine was fabulous and a perfect precursor to a tapas dinner.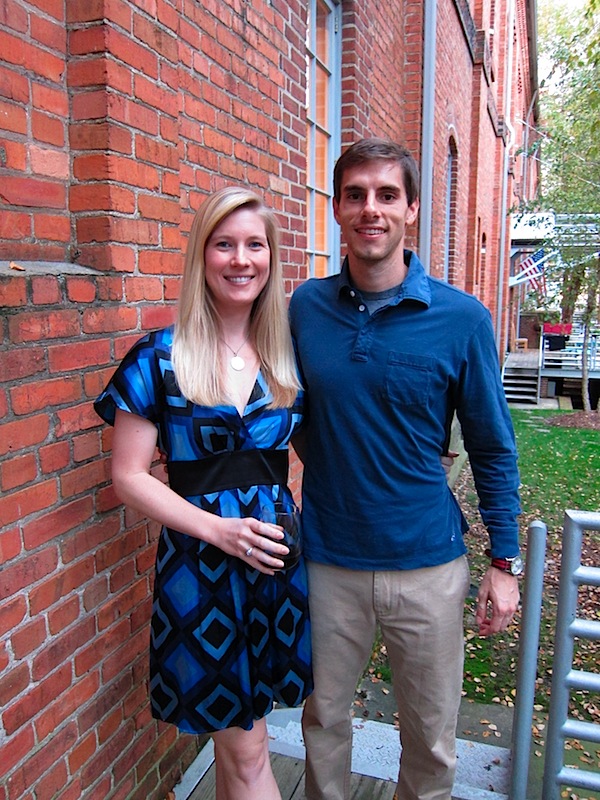 It started to rain, but we headed to dinner on foot, with umbrellas in hand. Dinner was at Mateo, a new tapas restaurant in Durham that friends have been raving about. The restaurant is in one of the old brick buildings downtown, and for such a small city, the interior felt very cosmopolitan.
Well, Mateo lived up to the hype!! The food was unique and oh-so-flavorful. The four of us shared everything, and I think we loved every dish: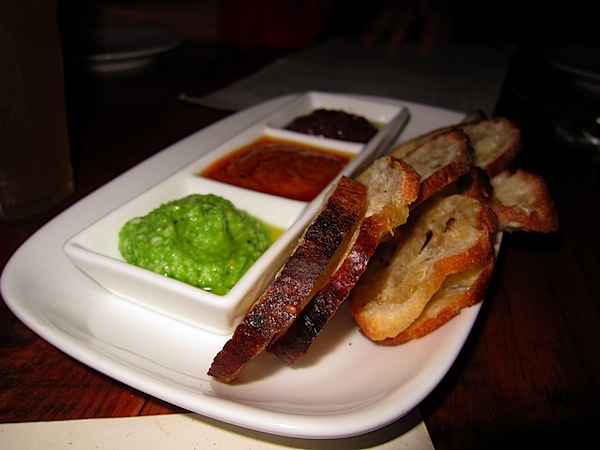 grilled bread with three dips: romesco, green pea/manchengo, and olive,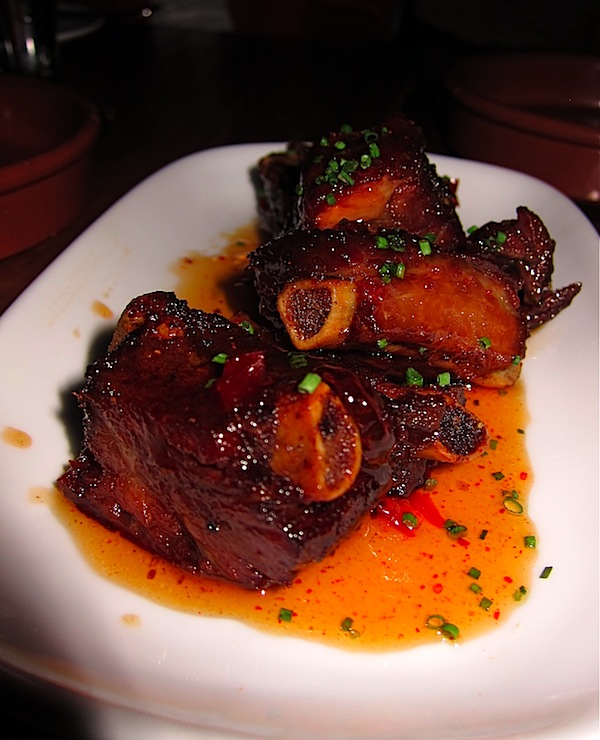 pork ribs with espellette pepper jelly,
meatballs and chorizo, in local field pea stew,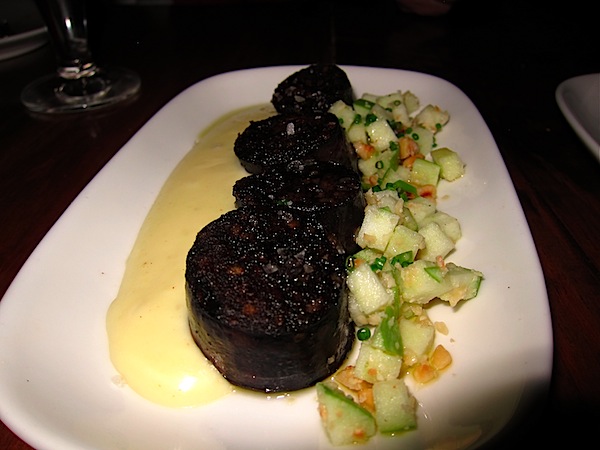 blood sausage with creamy potato, apple, and hazelnuts,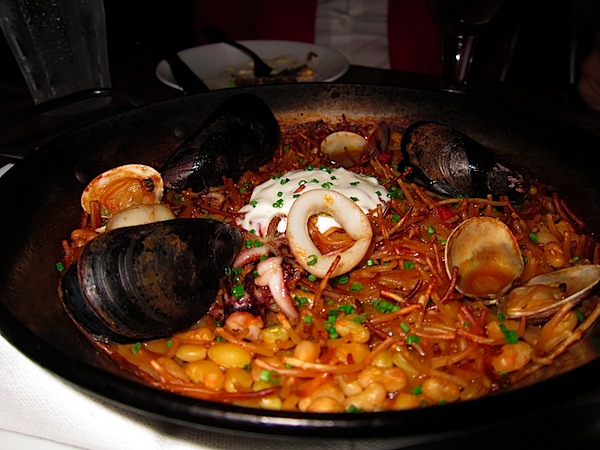 fideuá with chorizo, clams, calamares, and butter beans ,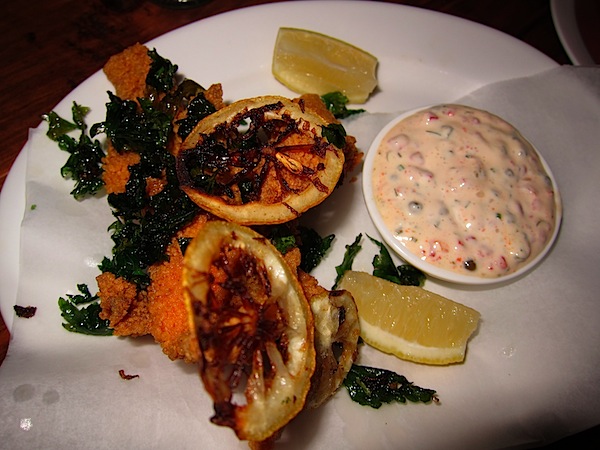 fried catfish with piquillo tartare sauce and lemon,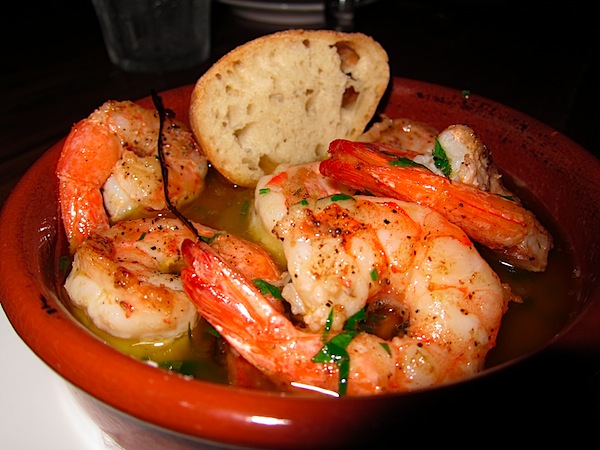 shrimp with olive oil, garlic, chili, lemon, and parsley,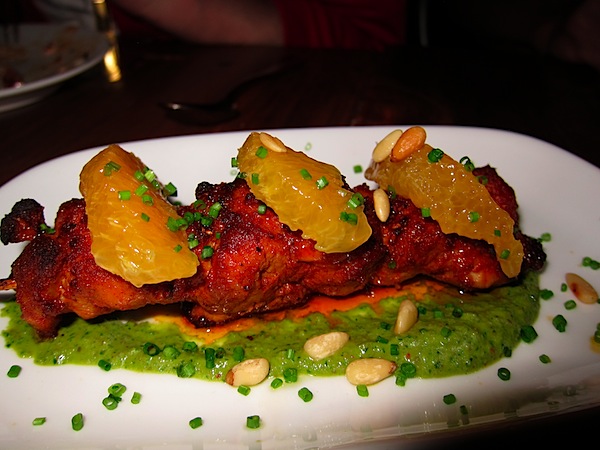 chicken skewer: moorish spices, orange, pine nuts, and salsa verde (my favorite!),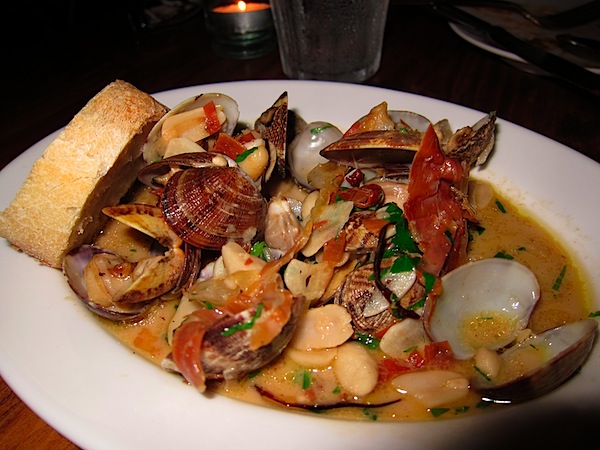 and manila clams with sherry, garlic, boiled peanuts, and ham.
You guys, it was pure heaven! The only thing in the world that could be better than this dinner is the perfect birthday cake!!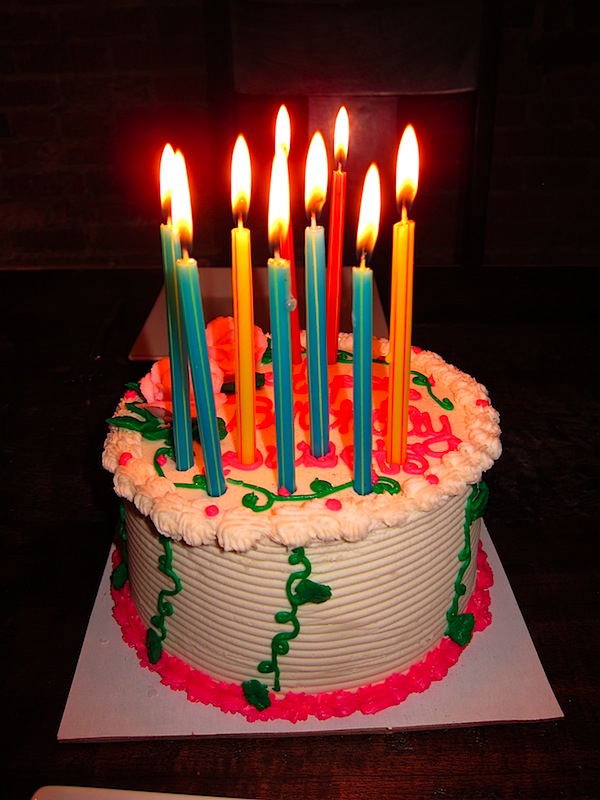 And perfect it was. I requested carrot cake this year and it was the best decision ever. This guy was stuffed with cream cheese icing, but still had buttercream on the outer layer. I am really in love with this bakery!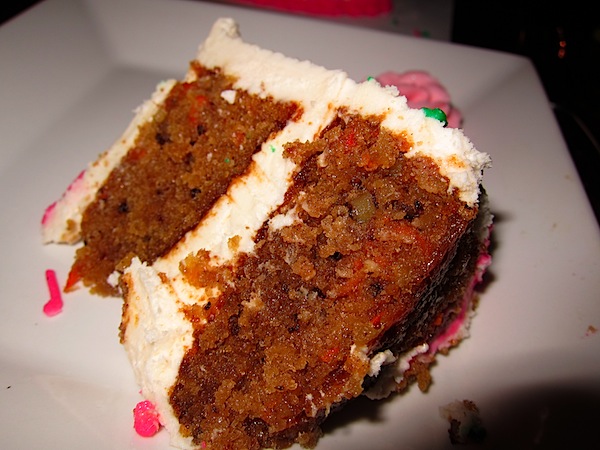 The cake part was so moist, it nearly melted. I had three pieces, and with the help of the others, we made it through half the cake: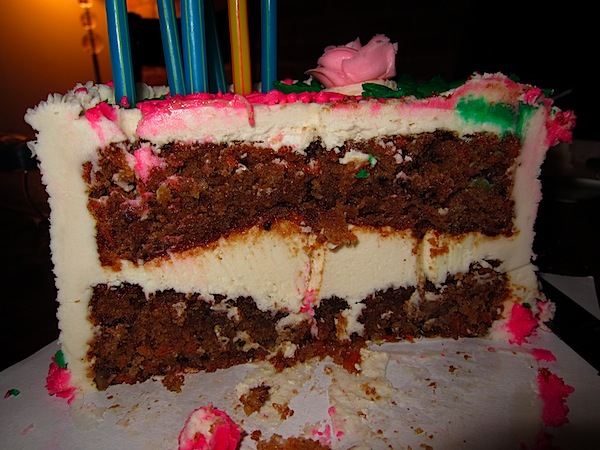 It was The Greatest Day! Of course, Matt and I continued the celebration this weekend, but since I've already dumped a million pictures on you, I'll save that for tomorrow:)
Hope you guys enjoyed the fall weekend!