Happy happy Monday!
I'm in a good mood because I'm going to the Ingrid Michaelson and Rufus Wainwight concert tonight! I love Ingrid, and know she puts on a good show, so Matt got me tickets for my birthday. He's never seen her live, so I think he was pretty excited about this gift too! We'll probably pre-game with autumn beers, and then I'm going to try my best to stay up way past my bedtime to enjoy the show.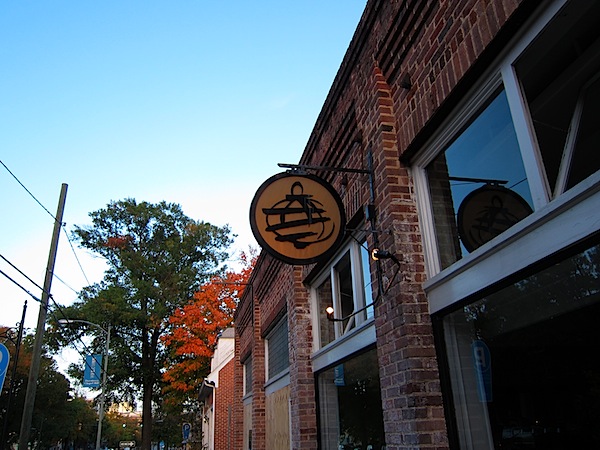 I've got to tell you about this weekend's birthday dinner though, because it was one of the best I've ever had. Matt and I have been eating our way through Durham for the past year, so this weekend, we decided to try one of Chapel Hill's famous restaurants – The Lantern. It won a James Beard Award back in 2011 and since it sounded like my dream combination of flavors (Asian fusion with local NC ingredients), I was really excited to give it a try.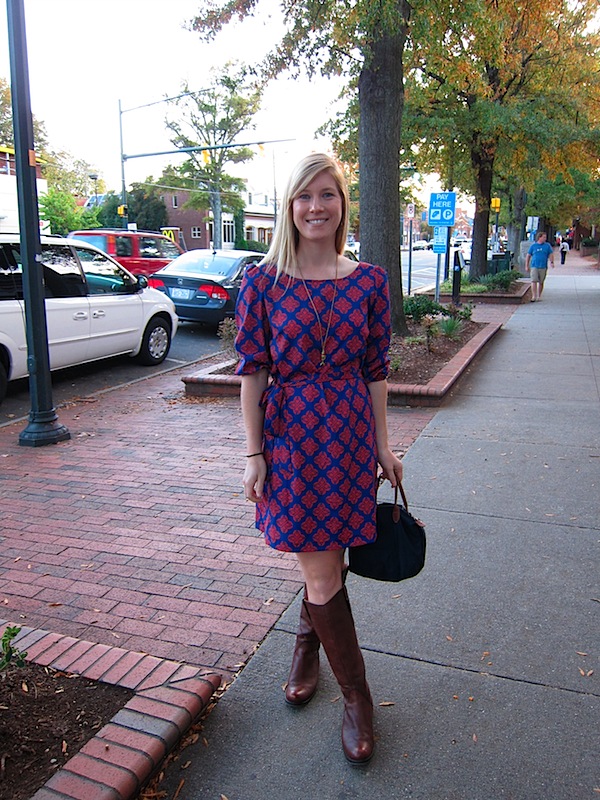 There was a 45 minute wait, so we ducked into Milltown in Carrboro for a beer – Love every single Unibroue beer I've ever had!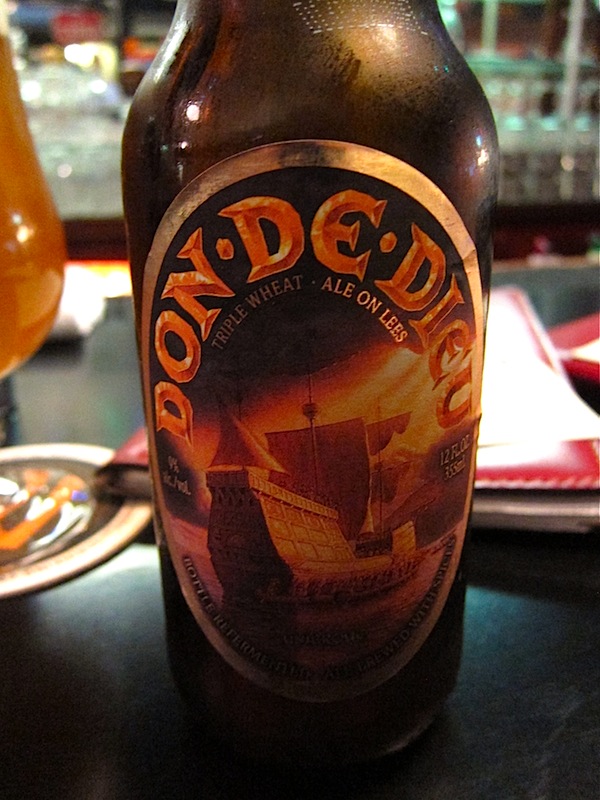 I don't think Matt realized what we were getting ourselves into because he was totally blown away by the flavors. We tried 3 small plates and split one entree to maximize taste and minimize cost. First up: fresh black mushroom and cabbage dumplings: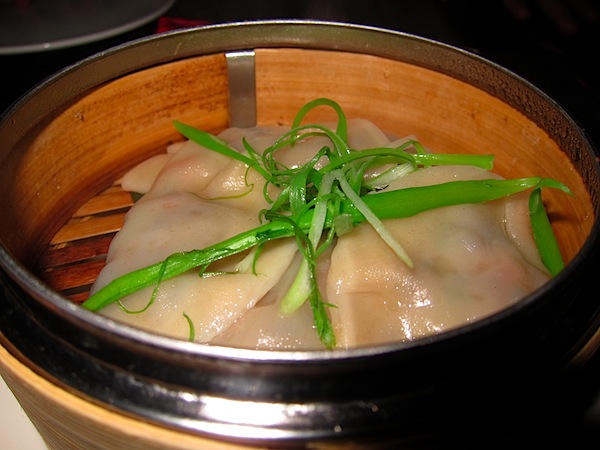 Then, caramelized pork belly with picked green tomatoes (maybe the best PB I've ever had?),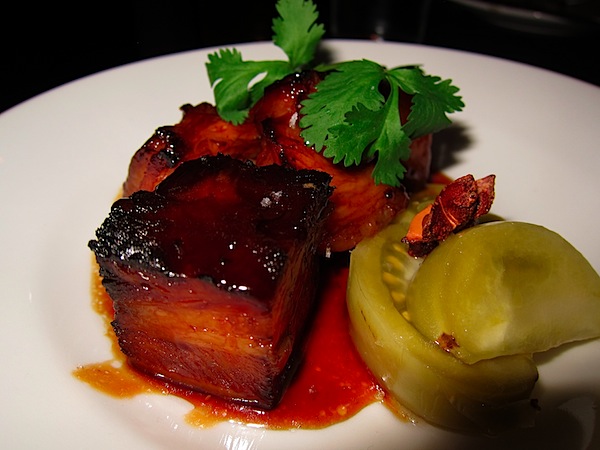 Vietnamese-style NC crab and local pork spring rolls with fresh mint, lettuce, and chili-lime sauce,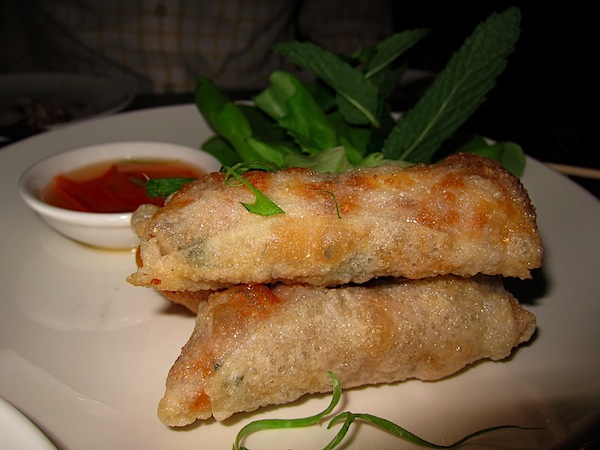 and our entree: the Chapel Hill Creamery pork shoulder wrapped and cooked in a banana leaf – served lettuce-wrap style with rice noodles, lime, basil, cilantro as well as a chili lime sauce and a caramel peanut sauce for dipping!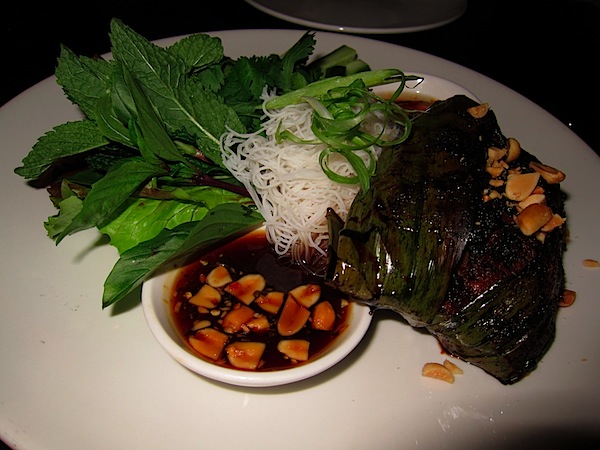 On top of the great food, our server was enthusiastic, knowledgeable, and attentive. I really hope we can make it back, at least to sit at the bar and try a few more small plates – definitely in my top 3 favorite restaurants in the Triangle area!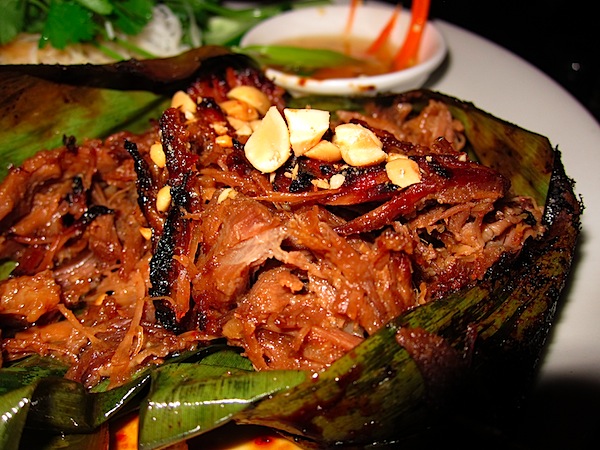 On the way home from dinner, we stopped by our friends' Great Durhamsby party (aka Great Gatsby themed party). I felt a little silly not being dressed up, but the other costumes were fabulous. There were multiple bars set up around this adorable patio and we drank prohibition era cocktails. It made for a nice Saturday night cap.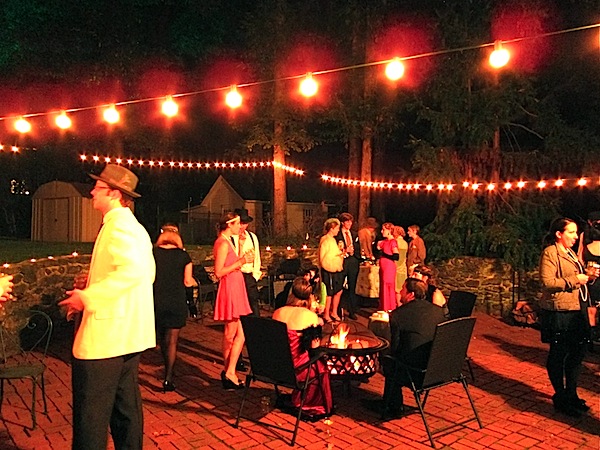 I feel like I've been wining and dining for four days straight (that's what birthdays are for, right?), but the rest of the week looks pretty uneventful.
Any news out in the blog world?