Is it Thanksgiving yet?
Having summers off is one of the greatest things in life, but it sometimes gets frustrating that there's no flexibility to take vacation days during the year. Luckily, next Monday is a holiday!!!!! I'm so pumped, but I gotta get through this week first. And tomorrow is an exciting day! I still have to work, but I'm planning to watch election day coverage all night. I still feel like I'm new to voting:)
Tonight, I channeled my inner autumn with chili. I really only channeled it though, because Matt actually made it!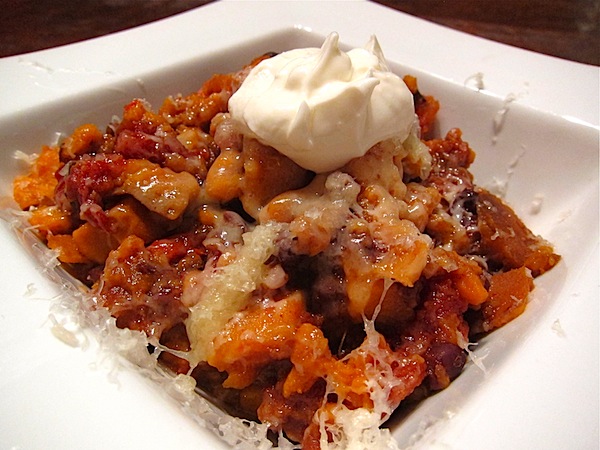 I used Gina's sweet potato black bean chili recipe, which I've enjoyed in the past, and Matt assembled the ingredients in the crockpot this morning. We had all the fixin's – white cheddar, plain yogurt, and the last of the cheddar garlic bread.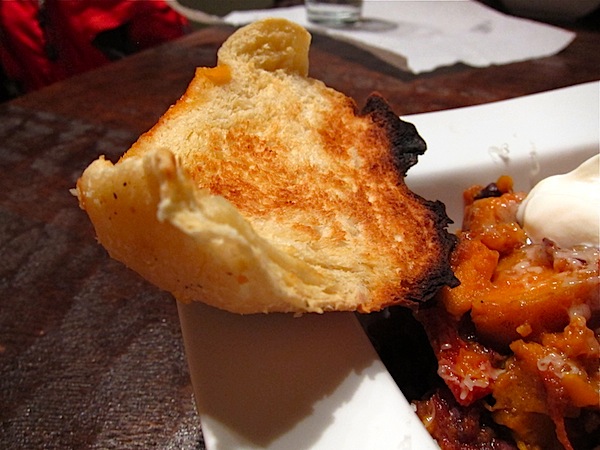 Despite the warm dinner, I'm quite chilly. Good thing I'm gonna warm up this weekend [hint – girls weekend!]. It seems Sandy not only brought destruction, but she also brought winter. I've been resistant, but I think tonight is the night to turn on the heat and get out the down blanket that lives on the couch all winter. I'm also making a promise to myself that I'll drink more hot tea this year! It's a perfect way to warm up and it tastes good too.
Any good recommendations for tea out there?