Can you guys believe how quickly time is moving? T minus 2.5 weeks until Christmas break. And the 65 degree day really threw me off because it felt like March. I think I would be so confused if I lived in California.
I've being doing a lot of eating around here: leftover apple crisp, salami, pumpkin roll, mexican dip, and wine. I decided I needed to cook a nice healthy dinner to get back on track. I'm not used to having so much fun food in my apartment!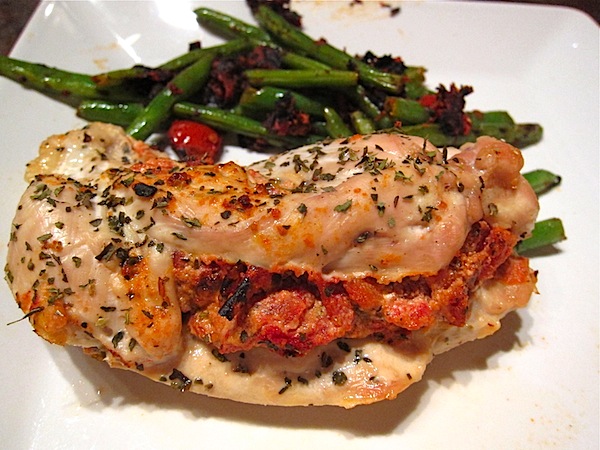 When I saw Jenna's stuffed chicken, I knew I had to make it because I'm a sucker for recipes with only a few ingredients. I adhere to a pretty strict grocery budget, so I just love recipes that don't require too many purchases! I had a nice hunk of leftover peppered goat cheese from the party, so I used that in place of feta. It turned out great! This is going on my regular list.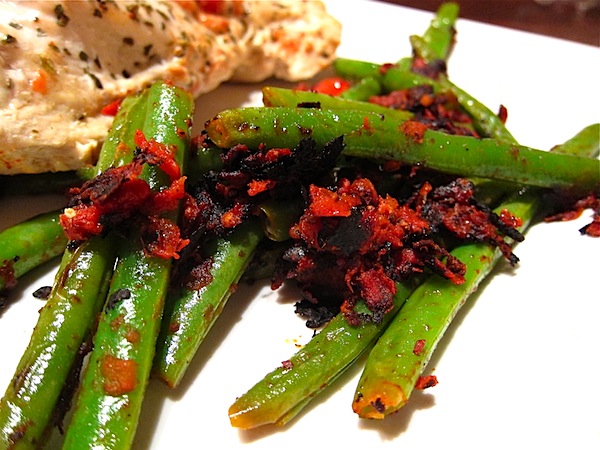 And I used the rest of the diced tomatoes to spice up my green beans. I'm usually so bad at making green beans. They are either perfectly cooked and bland or flavorful but crunchy. Or just cold.
And that's life these days. What's new with you?