I've learned to make a copy of my posts to prevent Ecto from eating them…unless it's late at night and I'm tired and I forget. And it's always those nights that posts are consumed:( So, I apologize for last night's post.
So today I had another holiday party! This time, instead of psychologists, it was the exceptional students staff at one of my schools. And this party had adult beverages:) We went to a local bar and they had half off glasses of wine! Plus, I had a really incredible fried green tomato, pimento cheese, and arugula sandwich…for $2.95!!!! I rarely take advantage of happy hour food specials, but this was a total steal and a delicious dinner with a fun crowd.
I walked straight from the restaurant to the hair salon for a Christmas cut. Matt walked me home and I kept him company while he had dinner.
.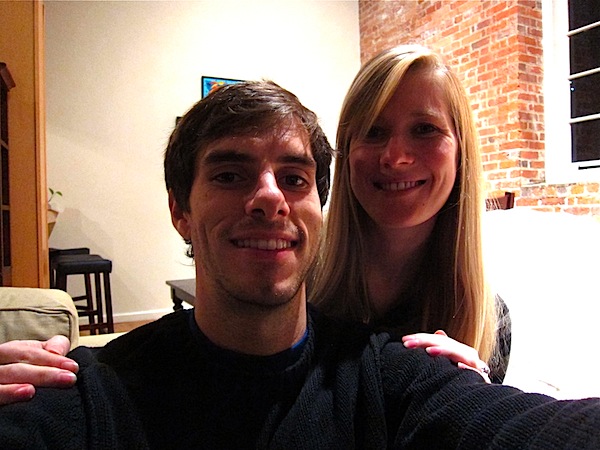 Couch time is planned for the next hour. It's sooo fun having this guy home at night to just hang out!
I'm officially counting down until Friday. I'm so excited to sleep, and eat, and be with family, and relax, and sleep.