-I slept through my 5:30 alarm for spinning and woke up with a jolt at 6:30. It was actually glorious because I got an extra hour of sleep and still managed to fit in a jog. I couldn't believe how great I felt with that extra hour today!
-I found a recipe for dill and zucchini orzo in Country Living and it was so delicious. This will be perfect for summer (aka yesterday's weather), and I can't wait to make it again! The massaged kale we had on the side? Not so much…we may have eaten the sweet potatoes off the top and then put the rest of the kale in the oven to turn into kale chips. Only we forgot about it and all the leaves turned black.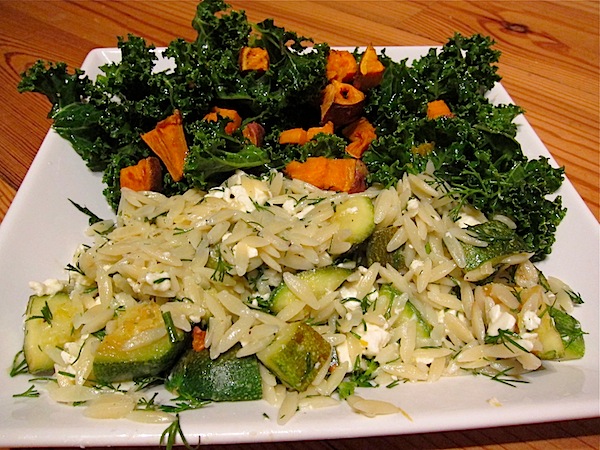 -It's February eve. Yay.
-I hope I'm not spoiling anything (way back in the first season of Downton), but Lady Mary's kiss with Matthew gave me chills!!! Loved that scene.
-I'm officially obsessed with designing paper products online. I've made multiple versions stamps, menus, and gift tags just for fun & inspiration.
-No matter how many fun recipes I find and try, Indian night will always be one of my favorites and never seems to lose its place in the meal rotation.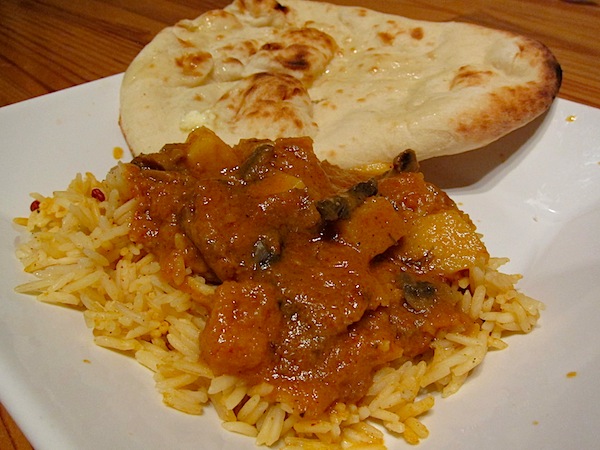 -I ordered a lightweight suitcase that weights 8.2 pounds for my honeymoon. That means I can find exactly 41.8 pounds of clothing items to fill it with.
-Weekend plans? Grand visions of Superbowl buffets? Who's even playing?