Hello!
I'm just getting around to posting a few pictures from our very short trip to Bald Head Island. Matt and I met my parents, my sister, and little Mazen on the island for a quick getaway and some wedding business.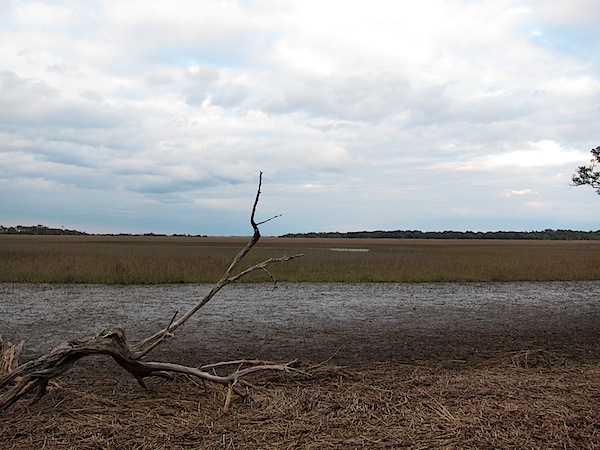 The temperatures were unseasonably cold, but we still had a blast. We bundled up and ventured out on Saturday afternoon to see the house we rented for the wedding week. I stood on the balcony and it was so exciting to think about the next time I'll be there!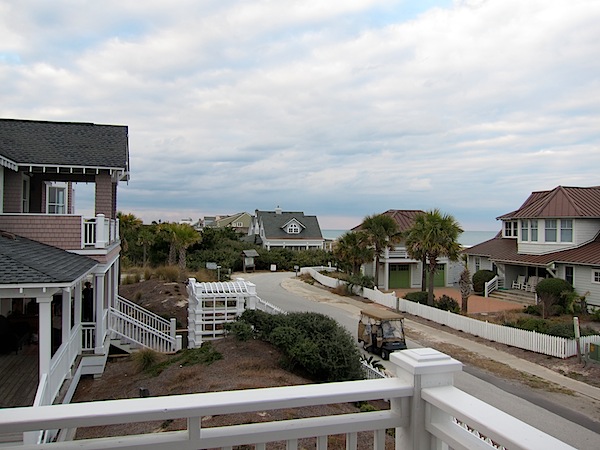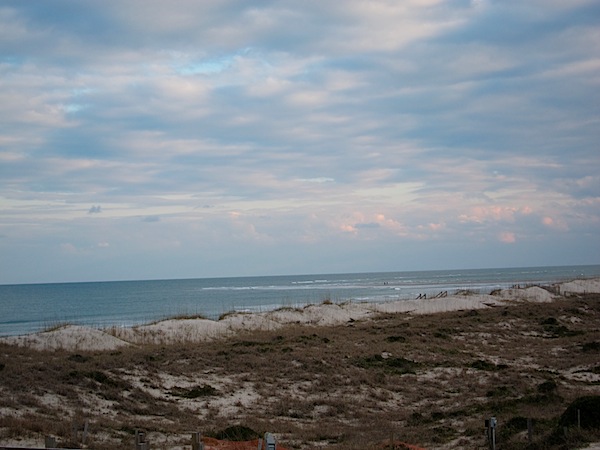 My dad had his heart set on seeing the sunset over the ocean, so even though it was in the 40's outside we had a picnic style cocktail hour.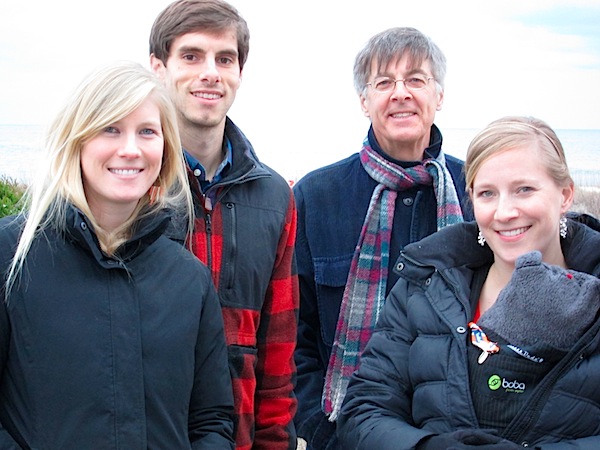 We didn't think we would be able to see much with the cloudy skies…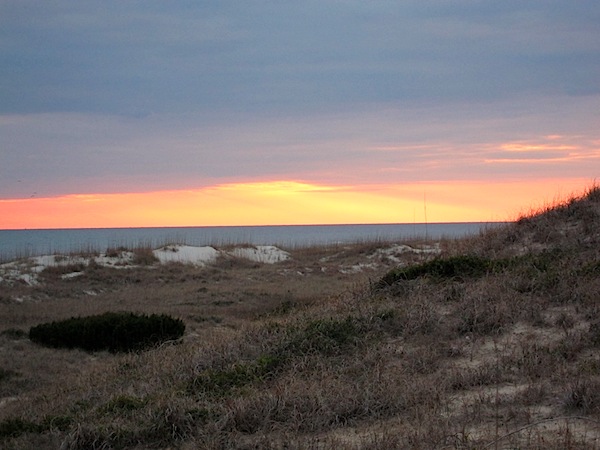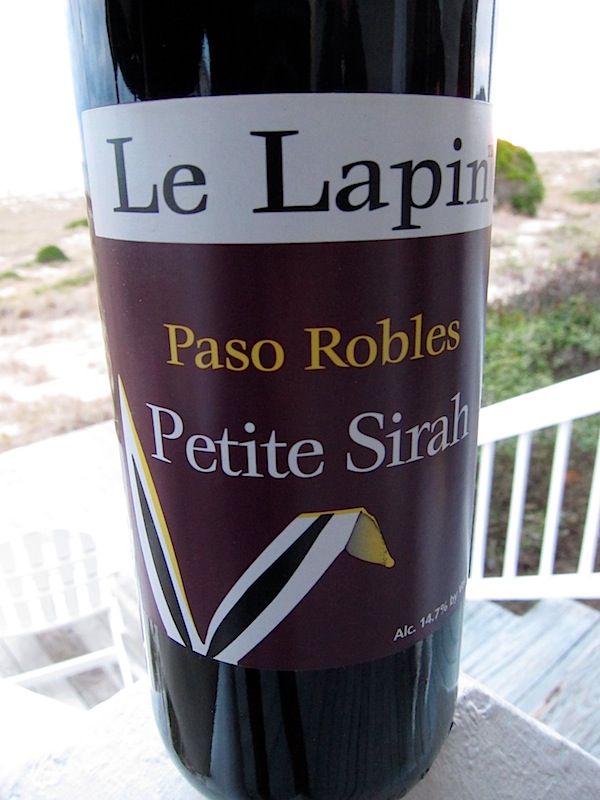 but we still enjoyed some wine and then the sun emerged from under a cloud!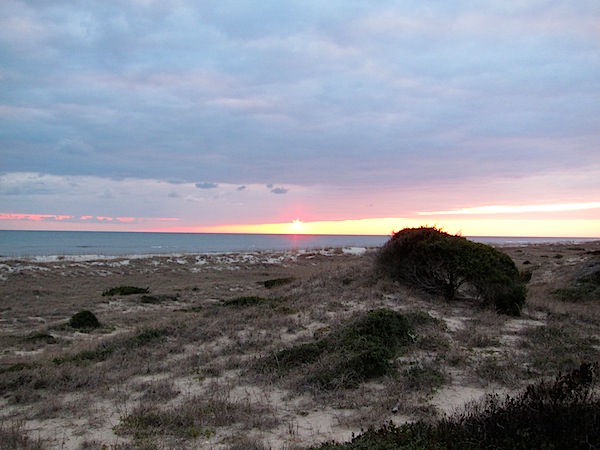 It descended from the cloud and we instantly felt warm…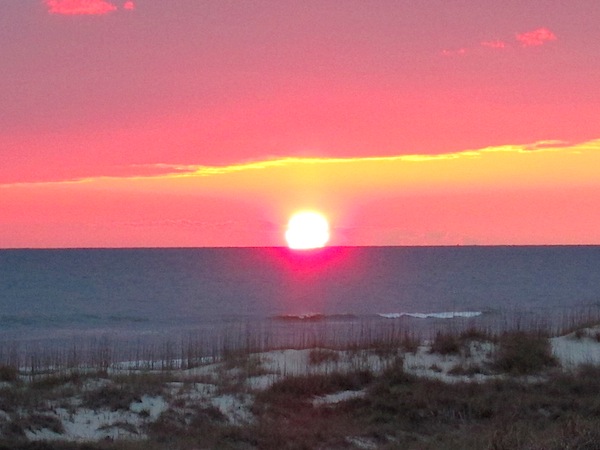 and then it quickly disappeared again. What a neat sunset!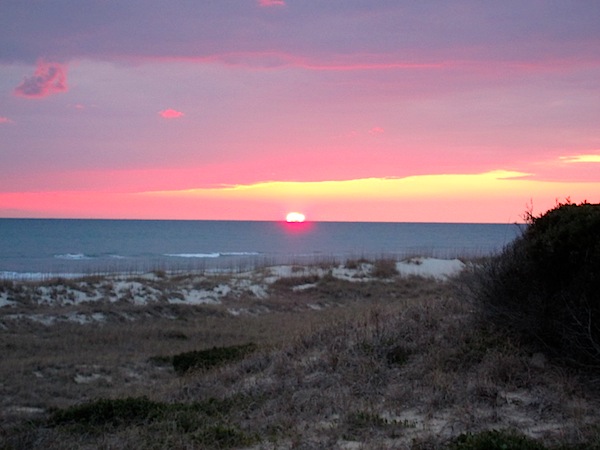 I think the highlight of the weekend was the wine tasting we did on Saturday night. We're having the rehearsal dinner at the golf club and the bartender was nice enough to give us very generous pours of all the house wines. We were impressed!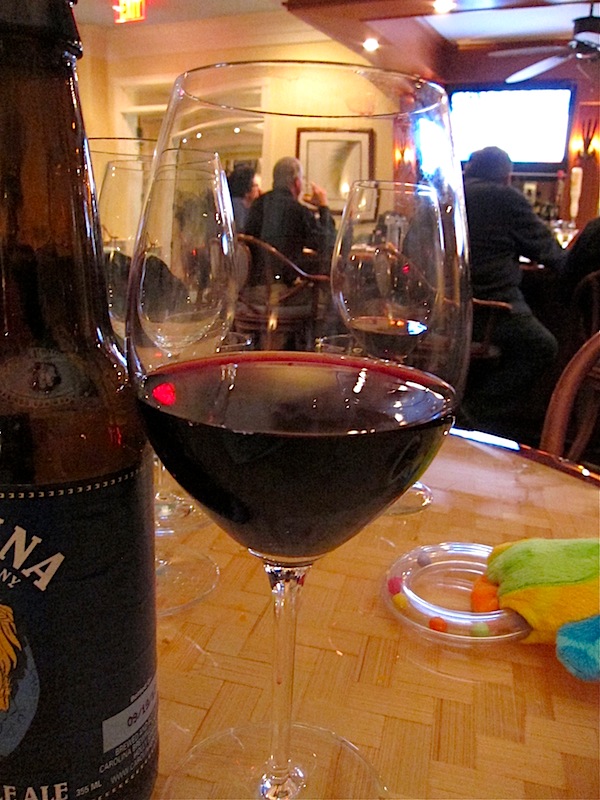 Mazen showed his ID but it wasn't accepted.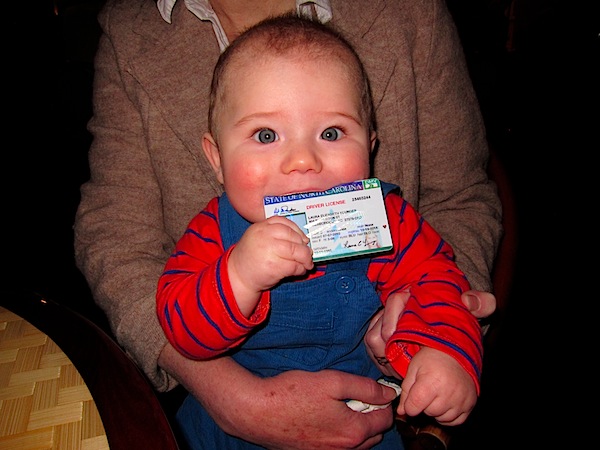 After lots of wine and a Duke win (!), we were so ready to eat!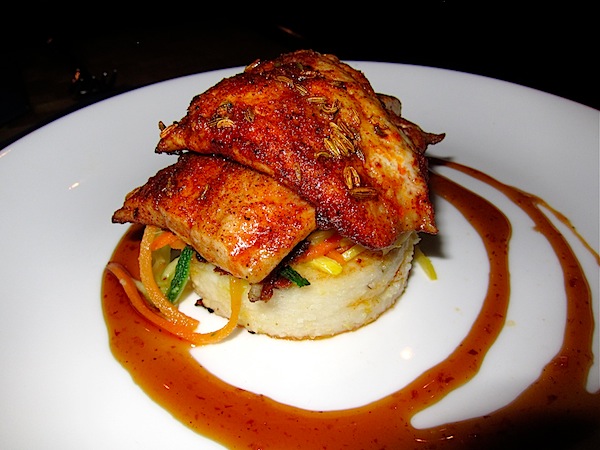 My sister and I split the fresh catch with bourbon glaze over a grit cake as well as the fish tacos.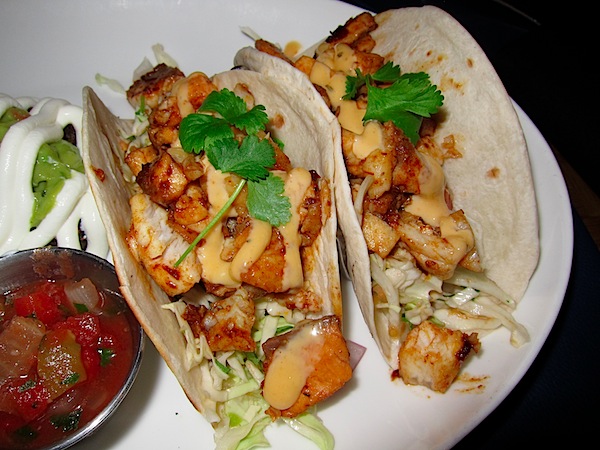 And we shared the most divine cobbler for dessert! Mixed berry with a scone crumble on top. I swear I blinked and it was gone:)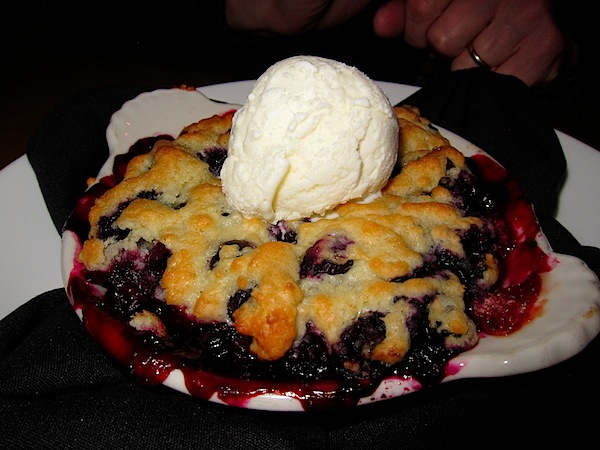 Sunday was the reception tasting! I never get tired of the view from our venue. Palm trees + ocean = wedding paradise.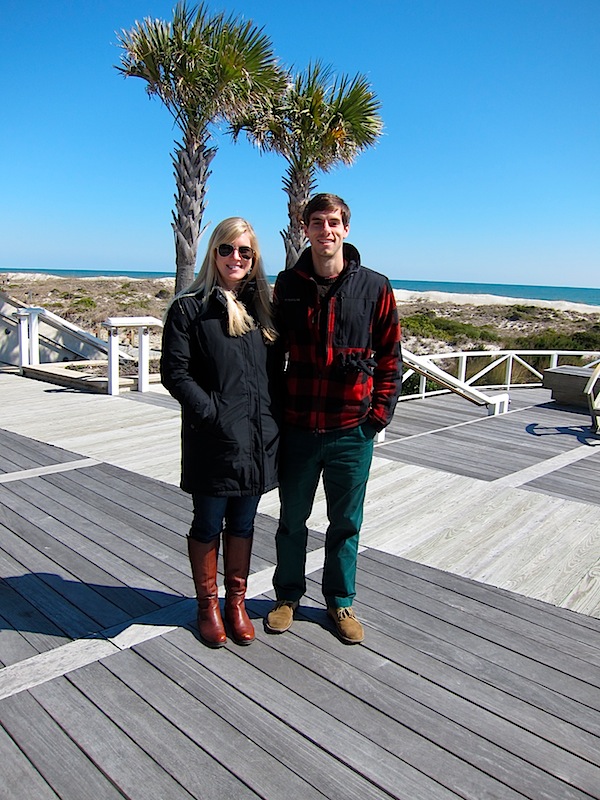 We tasted a ton of different stuff. The good news is that we liked almost everything. The bad news is that we can't make up our minds on anything!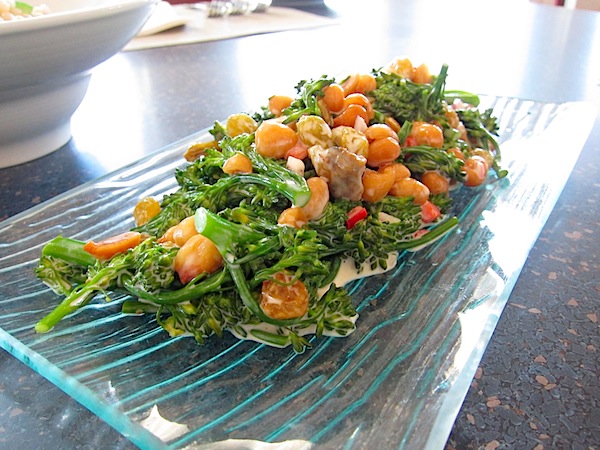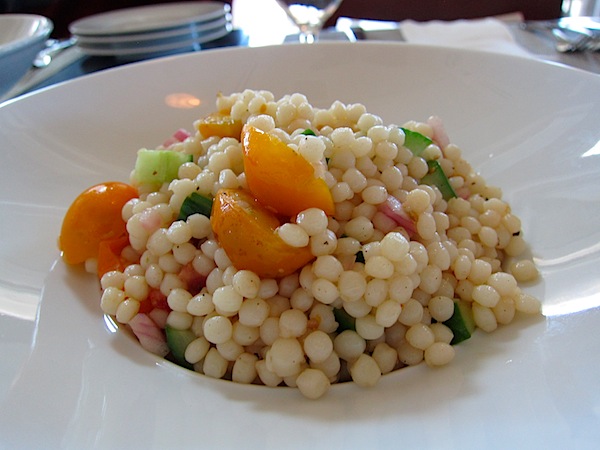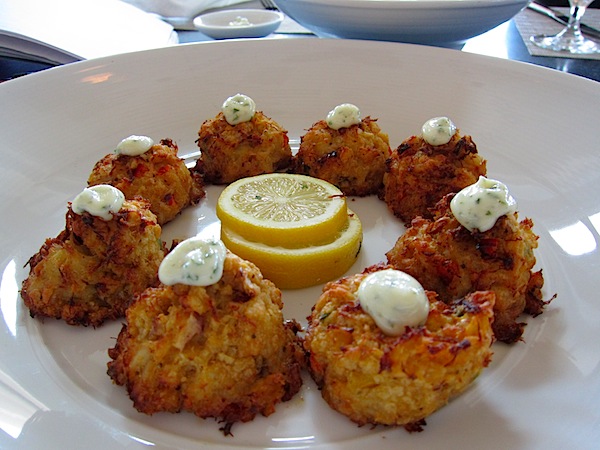 I know I want these crab cakes for sure.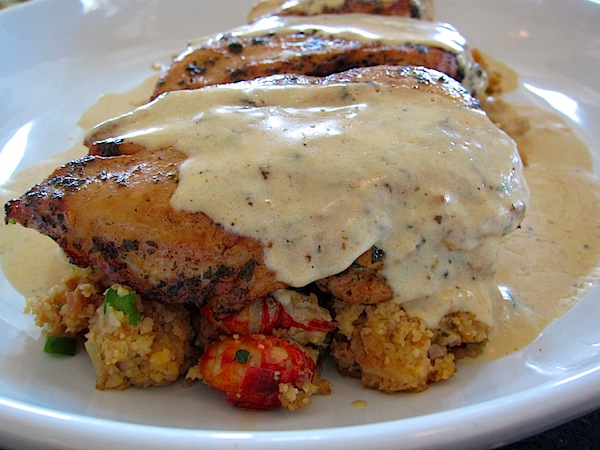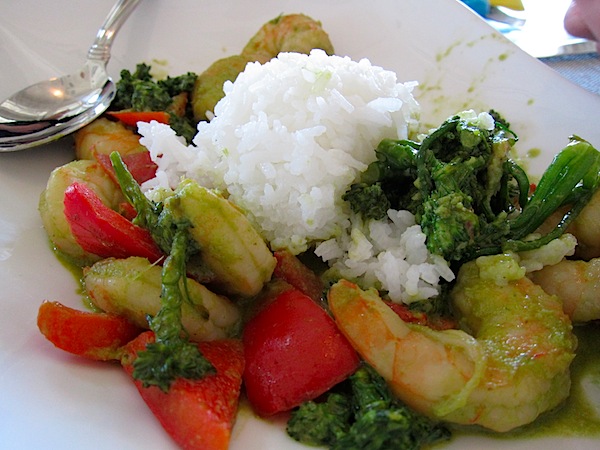 We want the menu to be balanced and well-rounded, so we're going to see if the chef can do variations on some of the dishes. I'm pumped for the food!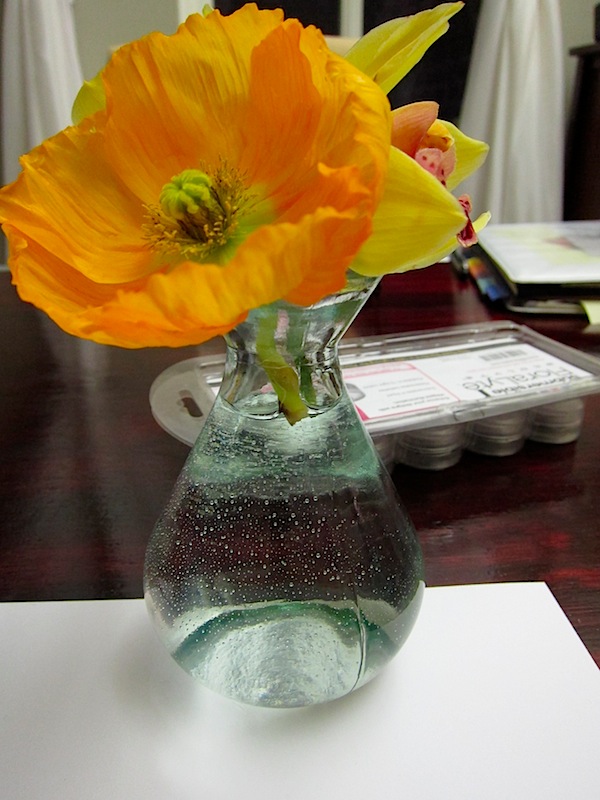 After the tasting, we went into Wilmington to meet with our wedding coordinator and florist at Kickstand Events. She is awesome and we had so much to talk about that 2.5 hours flew by. I'm so glad we decided to use Kickstand and I'm thrilled with how things are coming along.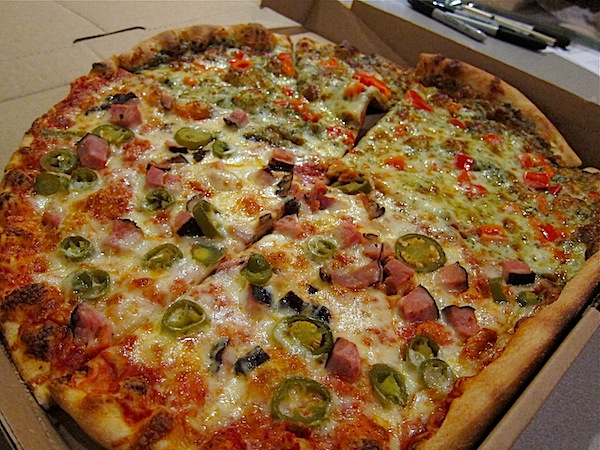 By the time we finally got home, it was nearing 9 and we went straight to Whole Foods to satisfy a pizza craving. I think I went to bed within 30 seconds of finishing my last slice. It was a wonderful whirlwind of a weekend and I'm smiling from ear to ear. With less than 3 months to go, I'm getting nervous and excited at the same time.