Hey blog world.
I'm back from a split-second in Charlotte for a friend's wedding. As soon as I landed on the east coast I missed it – it's sooo green! And chilly! It's fall somewhere, but definately not here.
The wedding took place at the Foundation for the Carolinas, an urban indoor-outdoor space in the middle of uptown Charlotte. Saturday's weather was perfect and the blue skies were a gorgeous backdrop to the roof-top wedding ceremony.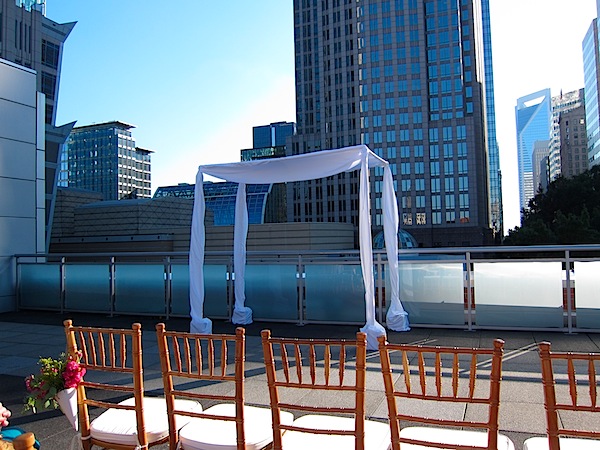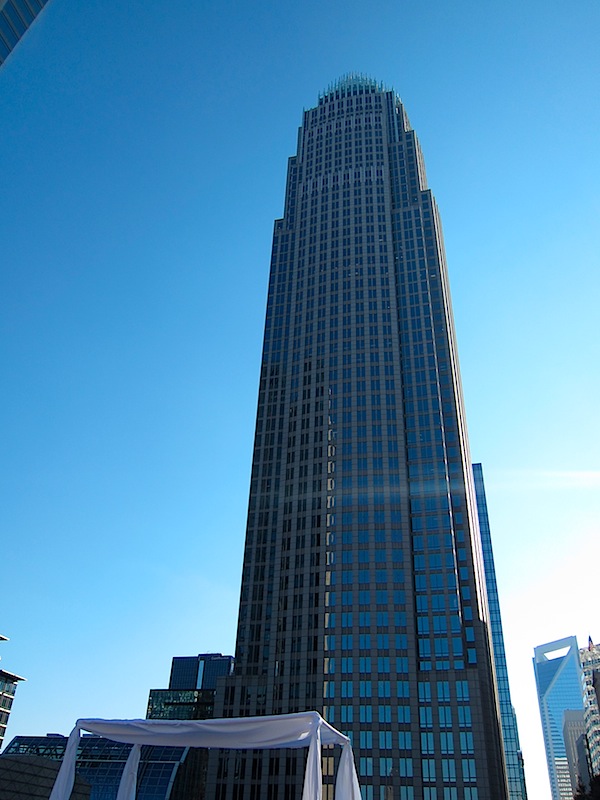 All of the details of the wedding were very elegant and the menu consisting of steak and salmon, orzo, roasted carrots and parsnips, salad, and grilled focaccia was delicious.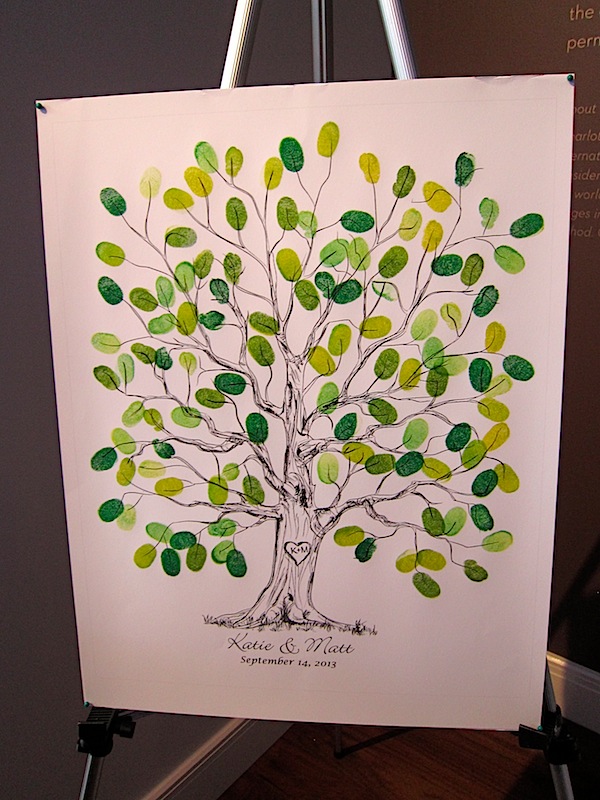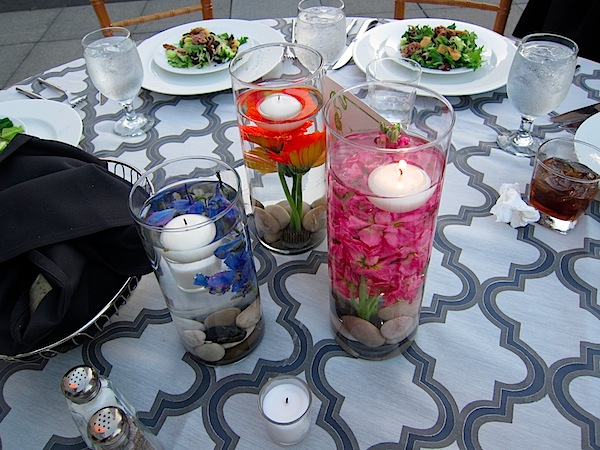 I got lucky with an outdoor table and the view was awesome.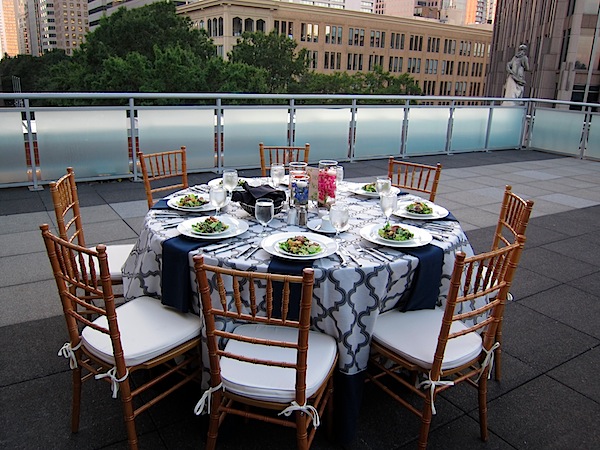 It became even more spectacular at dusk!

I stole a snap of the beautiful bride with her groom against this neat garden wall:)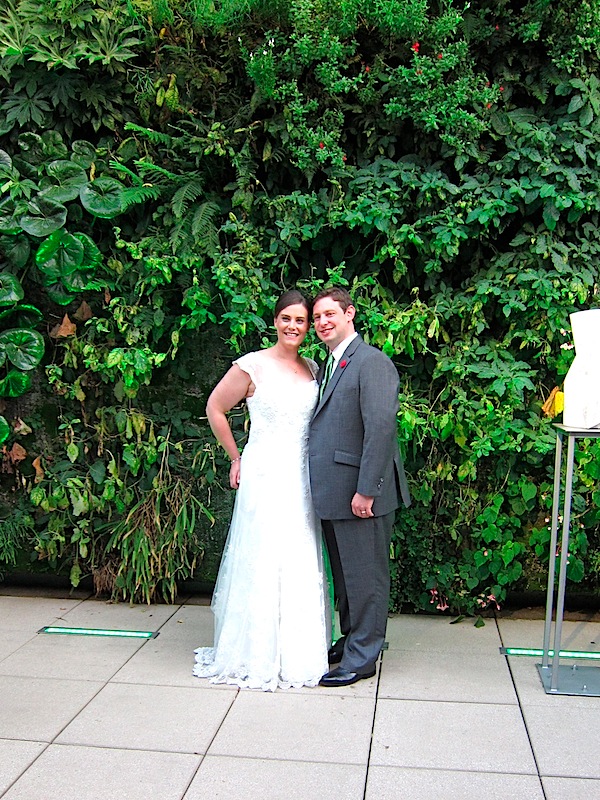 My bridesmaids, now her bridesmaids:)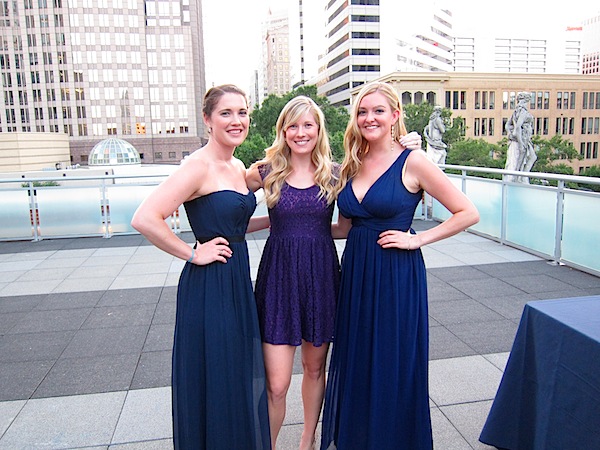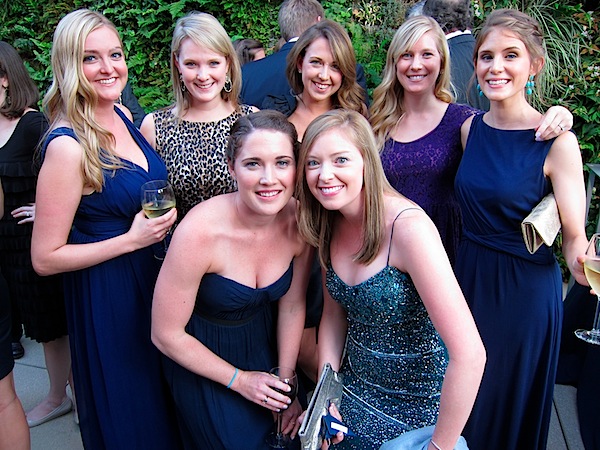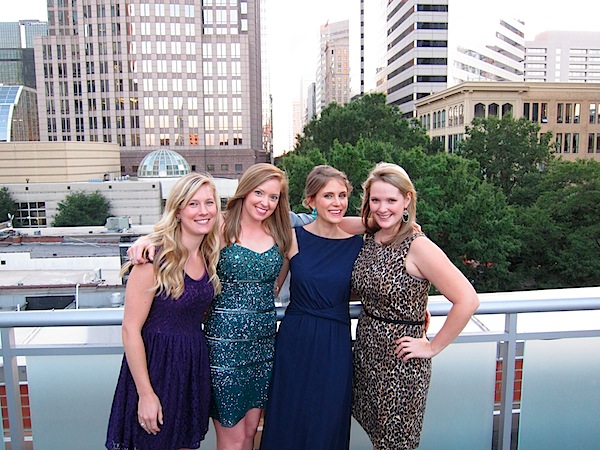 The only thing better than eating dinner on the roof of a building is dancing on the roof of a building!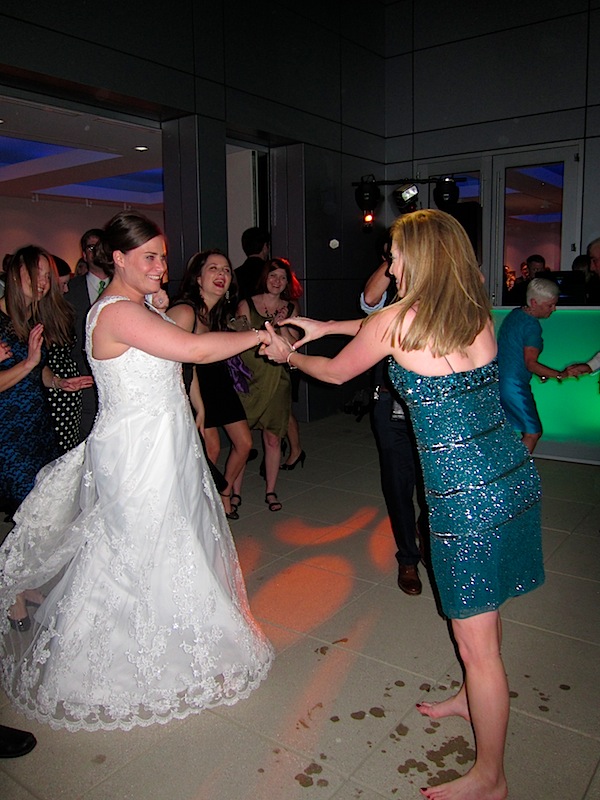 We continued the party on the roof terrace at Ri Ra which reminded me of my college days. Only I can't stay out that late these days without really feeling it in the morning!

Congratulations to the bride and groom, and thanks for a fabulous weekend and a fun college reunion!

—

As for Monday, I'm thinking of those affected by the tragedy in DC:( So sad.